Discover more from The Weekly Stuff Wordcast
Writing about Movie, Games, TV & more!
2013 Denver Film Critics Society Awards Nominations Announced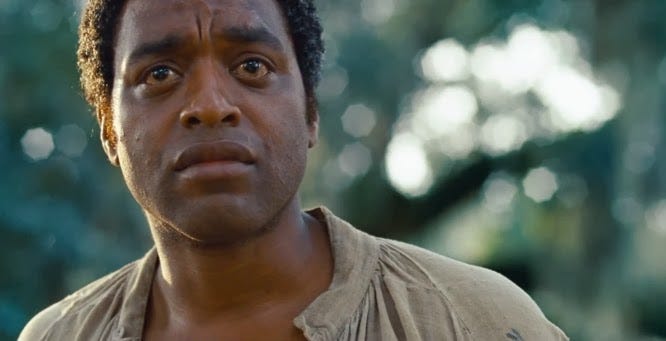 Today, the Denver Film Critics Society – of which I am a voting member – announced its nominees for the best of 2013, with 12 Years a Slave earning the most nominations. Close behind that film were American Hustle and Gravity – each with six apiece – while Captain Phillips came in third with five nominations.
It is a nice set of nominees overall, though I think my colleagues are a bit too in love with American Hustle. They're not alone, of course, as the film has been picking up nominations left and right, and while Hustle made my Top 30 for the year, I think it has for the most part been vastly overrated in a year that offered so many deeper, richer films. But that's just me – some of my pet nominees made it in (others didn't – despite putting it up in every category I could, The World's End got only a single nod), and there are very few places where I would take real issue with any of these nominees. 
Continue reading after the jump to read the full list of 2013 DFCS award nominees, with commentary...
 Best Picture
American Hustle
Captain Phillips
Gravity
12 Years a Slave
The Wolf of Wall Street
Three out of the four of these were on my Top 10 (though only one, Gravity, was on my nomination ballot) and Captain Phillips was a close runner-up, so I cannot say I'm overly disappointed with these nominees, although I think American Hustle is vastly overrated and I can think of many other films I would have put in its place (the snubbing of Her and Inside Llewyn Davis being the most vexing).  
Best Director
Alfonso Cuaron, "Gravity"
Paul Greengrass, "Captain Phillips"
Steve McQueen, "12 Years a Slave"
David O. Russell, "American Hustle"
Martin Scorsese, "The Wolf of Wall Street"
Identical to Best Picture, so my thoughts are mostly the same. Again, only Cuaron was on my ballot, but these are five good directors who all did great work on their respective films, even if they weren't necessarily my first picks.
Best Actor
Matthew McConaughey, "Dallas Buyers Club"
Chiwetel Ejiofor, "12 Years a Slave"
Tom Hanks, "Captain Phillips"
Leonardo DiCaprio, "The Wolf of Wall Street"
Christian Bale, "American Hustle"
This was easily the hardest category for me to narrow down in my nomination voting, with Ejiofor and DiCaprio making my personal cut, and the other three just on the outside. Best Actor is such a good field this year, you really cannot go wrong – although I think snubbing Joaquin Phoenix and Oscar Isaac, who gave the two best male lead performances this year, is an oversight.
Best Actress
Cate Blanchett, "Blue Jasmine"
Sandra Bullock, "Gravity"
Brie Larson, "Short Term 12"
Emma Thompson, "Saving Mr. Banks"
Amy Adams, "American Hustle"
Maybe my favorite of the categories, and not just because Brie Larson – who I desperately hoped we would nominate, and was at #1 on my ballot – made the cut. I'd also nominated Adams, Bullock, and Blanchett, leaving only Emma Thompson off my own list. And while I'm not a fan of Saving Mr. Banks, I love her work in the film, and have no complaints with nominating her.
Best Supporting Actor
James Franco, "Spring Breakers"
Michael Fassbender, "12 Years a Slave"
Barkhad Abdi, "Captain Phillips"
Jared Leto, "Dallas Buyers Club"
Woody Harrelson, "Out of the Furnace"
I'm pulling hard for James Franco in this field, and I must not be the only one. He'll be my vote to win, but I also personally nominated Fassbender and Abdi, and I think Leto's work in Dallas is great as well.
Best Supporting Actress
Jennifer Lawrence, "American Hustle"
Octavia Spencer, "Fruitvale Station"
June Squibb, "Nebraska"
Oprah Winfrey, "Lee Daniels' The Butler"
Lupita Nyong'o, "12 Years a Slave"
Lawrence and Nyong'o were on my ballot, and while I like the work done by the other actresses, there are certainly other performances I prefer (Scarlett Johansson in Her chief among them). Supporting Actress was a thin field this year, though, so it doesn't surprise me that this category feels a bit thin as well.
Best Animated Film
"Frozen"
"Despicable Me 2"
"The Wind Rises"
"Monsters University"
"The Croods"
This was a dreadful field in 2013. Only The Wind Rises was exemplary, with every American animated film ranging from awful to mediocre. I'm sad to say we nominated one of the awful ones – Despicable Me 2 – but there was so little to choose from to fill out five slots, it doesn't at all surprise me (I also pulled for From Up on Poppy Hill, but that came out so early in the year I'm not surprised my colleagues forgot about it).
Best Science Fiction/Horror Film
"The Conjuring"
"Gravity"
"Her"
"Star Trek into Darkness"
"Man of Steel"
A new category this year, and one that needs to be split up in the future – Sci-fi and Horror are wildly different genres, and comparing The Conjuring to Man of Steel, or to Her, or to Gravity, seems difficult. Still, we have four great films here, and one I have a lot of problems with in Star Trek. I pulled for a World's End nomination here and elsewhere, but it ultimately only got a nod in Comedy.
Best Comedy
"This Is the End"
"The World's End"
"Don Jon"
"Much Ado About Nothing"
"The Way, Way Back"
Also a new category, and one I'm very happy we have, as it gave us the chance to recognize some outstanding comedy titles. No complaints whatsoever here.
Best Original Screenplay
"American Hustle"
"Enough Said"
"Inside Llewyn Davis"
"Blue Jasmine"
"Gravity"
This was a terrific year for Original Screenplays. So while there are a lot of great titles missing – Her, Short Term 12, The World's End, etc. – these are five good picks, even though, again, American Hustle is overrated, and the script isn't necessarily anything remarkable (that film excels in its acting and direction much more than its writing).
Best Adapted Screenplay                   
"12 Years a Slave"
"The Wolf of Wall Street"
"Captain Phillips"
"Philomena"
"Before Midnight"
Close to what my ballot looked like. Philomena is the slightest of the bunch, but this was a year for Original Screenplays, not Adapted ones, and this feels like a good collection of the handful of great Adapted screenplays we had this year.
Best Documentary
"Blackfish"
"The Act of Killing"
"20 Feet from Stardom"
"Cutie and the Boxer"
"Stories We Tell"
A great year for documentaries, and a great set of nominees.
Best Original Song
"Let It Go," "Frozen"
"Young & Beautiful," "The Great Gatsby"
"Ordinary Love," "Mandela: Long Walk to Freedom"
"Atlas," "The Hunger Games: Catching Fire"
"Please Mr. Kennedy," "Inside Llewyn Davis"
I think Ed Sheeran's "I See Fire" from The Hobbit towers over everything in this category, but it didn't make the cut, and it won't at the Oscars either. That's a shame. I was a bit playful on my ballot and also nominated the "Doby" song from Anchorman 2 – because it's hilarious and used to great effect in the movie – but with no serious expectation it would make the cut. I'm happy to see "Please Mr. Kennedy," however.
Best Score
"12 Years a Slave," Hans Zimmer
"Gravity," Steven Price
"Man of Steel," Hans Zimmer
"The Hobbit: The Desolation of Smaug," Howard Shore
"Frozen," Christophe Beck
No idea what Christophe Beck and Frozen are doing here – the original songs are nice, but the score is utterly unremarkable – but the other scores were all on my Top 10 scores for the year, so I like this set of nominees. Hobbit gets my vote.
Best Foreign Language Film
"The Great Beauty"
"The Hunt"
"The Grandmaster"
"Blue is the Warmest Color"
"The Broken Circle Breakdown"
I haven't seen all of these, unfortunately, but I'm happy to see Broken Circle Breakdown represented. Terrific movies. This will probably go to Blue, which I am not a fan of.
The DFCS Award winners will be announced on January 13th.