Discover more from The Weekly Stuff Wordcast
Writing about Movie, Games, TV & more!
34th Starz Denver Film Festival: Week 1 Review Round-Up!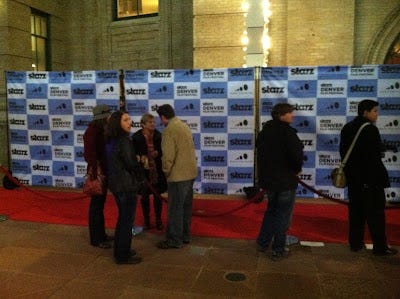 It's been a very busy five days for me, with eight festival screenings and eight reviews to write!  I'm taking two days off for now (you might see a review of this weekend's Chuck today or tomorrow), and heading back to the festival on Wednesday.  Until then, this post contains links to my reviews of all eight movies in case you missed any of them over these last five crazy days!
"Like Crazy" – The rare film that takes romance 100 percent seriously; as in real life, it will lift you up and break your heart over and over again; landmark performances by Anton Yelchin and Felicity Jones: Rating: A
"Melancholia" – The best film of 2011; a crushingly dark, viscerally powerful look at depression framed through an elaborate end-of-the-world metaphor; as gorgeous as it is haunting, with a career-redefining turn by Kirstin Dunst: Rating: A+
"Le Havre" – Pure, unfiltered entertainment; Marcel Marx is one of the best characters to hit screens this year, and he's surrounded by a wonderfully rich cast; it's a fun, inspiring romp through a world where good things happen to good people and evil has no place: Rating: A
"Outrage" – A fascinating if mechanical look into the lives of Yakuza gangsters by filmmaker Takeshi Kitano: Rating: B–
"Yukiko" – It's probably a good thing Americans won't have a chance to see this film outside of the festival, because "Yukiko" is almost unbearably dull.  I would complain about the production values if it had any.  Rating: D
"The Descendants" – A very good, just short of great, comedy/drama by "Sideways" director Alexander Payne, featuring what is arguably George Clooney's best performance and augmented by a wonderful supporting cast: Rating: B+
"Wish Me Away" – An amazingly intimate portrait of country singer Chely Wright, who in 2010 became the first country star to come out as gay; candid, thoughtful, and moving, this is a must-see film: Rating: A–
"Tyrannosaur" – The more I think about it, the more I love this film; as writer, Paddy Considine has crafted a dark, challenging, and meaningful story; as director, he gets tremendous, devastating performances from Peter Mullan and Olivia Colman; absolutely excellent: Rating: A–
If you're enjoying these reviews, please consider donating to support festival expenses: