Discover more from The Weekly Stuff Wordcast
Writing about Movie, Games, TV & more!
Announcing Three Summer Retrospective Features Coming Exclusively to JonathanLack.Com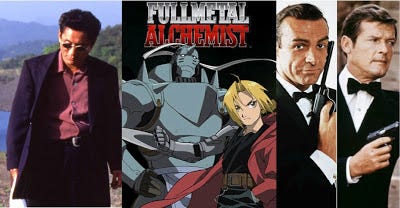 Summer has arrived, and that means it is time to finally get this blog going again.
See, it turns out that publishing a book, taking a full slate of college classes, and working as frequently as I can for an increasingly popular entertainment website – all in the months after losing my father – was the perfect recipe for absolutely killing my overall writing output. Writing is what keeps me sane, happy, and sharp, and lately – for the reasons stated above and a variety of others – I have not been doing enough of it. So far, my output in 2013 has been far less frequent than any other period in my life going back to 2007, and I want to change that. I owe it to myself and I owe it to the reader base I have cultivated over the years, many of whom I have been getting e-mails, comments, and questions from over the last few months. Basically, all I have made time for lately is new movie reviews – and far fewer than I would like – over at my professional home of We Got This Covered, and while I enjoy reviewing new movies – it is the basis of what I do – my life and career feels fuller when I do more. Especially in a year like 2013, where there have certainly been some real theatrical gems, but also an inordinate amount of mediocrity to make me increasingly less enthusiastic about reviewing new titles.
No worries – my film reviews shall continue to publish every week, over at We Got This Covered, and in the interest of maintaining this blog as a holistic archive of my work, links to those reviews will be published here as well (along with my weekly podcast, WGTC Radio, which comes out each and every Monday)
But the point is, I do not feel a weekly movie review or two is enough. I miss writing about television. And classic films. And other entertainment topics that my own recent limitations have not allowed me to cover.
So I am announcing today three new ongoing retrospective series that will be publishing weekly, exclusively at this blog – now permanently rechristened Fade to Lack – for the entirety of June, July, August, and beyond. Starting next week, a Director Spotlight Study, Classic Anime Re-watch, and Popular Cinema Survey series will all begin their initial runs, with explorations of a legendary anime from my adolescence, a revered Japanese director who does not have nearly enough exposure in the English-speaking world, and a popular cinema franchise that recently celebrated its golden anniversary providing the first set of subjects.
Read on after the jump for full details on each retrospective series, the first of which begins one week from today...
The long-term goal of these features is that they will continue past the initial subjects I am announcing today, and that they shall allow me to cover, in a good amount of depth, topics I have not made enough time for in the past. I want these features to be entertaining and enjoyable for readers, but also thoughtful, challenging, and a wee bit educational – even those that cover popular cinematic or television topics. My objective is to take these subjects seriously while having fun with them, and in the end, to learn something about everything I cover here, both for me as a writer and for you as readers. As I move through some of this classic (and sometimes little-known) material, my hope is that readers find a feature that excites them, something they can follow along with by watching the material, reading my take on it, and contributing in the comments. If it works, I would like this all to be one step of a larger plan I have for the future, and I hope it turns out to be an enjoyable and interesting experience for all.
Below, I have full explanations and schedules for the first batch of retrospective series, including the 'syllabus' for each series.  
Mondays:
Director Spotlight Study
The Films of Takeshi Kitano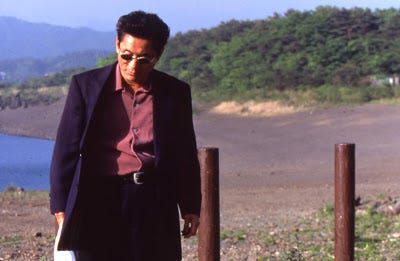 The Director Spotlight Study is something I have wanted to do for a long while, as I have been gathering material on many of my favorite directors over the past few months in the hopes that I would have the time to study their work in depth. The Director Spotlight Study will focus on one director for an extended period of time, as we move through that filmmakers' filmography, from beginning to end, exploring one film every week (much as one would in a critical studies film class). The feature will post on Mondays.
The first subject of the Director Spotlight Study is the great Japanese filmmaker Takeshi Kitano, best known for his films about the world of the Yakuza (Sonatine, Hana-bi, Brother, Outrage), his calm, confident style and distinctive use of editing, and his screen persona, as in addition to writing, directing, and editing his features, he usually stars as well (and was, before turning to directing, a popular Manzai comedian in Japan, and remains a legendary TV personality).
The Kitano series will run at least twelve weeks, through the end of August, covering every feature in his directorial filmography from his 1989 debut, Violent Cop, to his 2003 film Takeshis'. We may continue into September with his final four features (Glory to the Filmmaker, Achilles and the Tortoise, Outrage, and Outrage Beyond) if all goes well, though three of those films are essentially unavailable outside of Japan. I have the necessary materials to import, though I know some readers will not.
In any case, the 'course syllabus,' if you would like to follow along, will be his 16 directorial features, all listed below. Many of these are difficult or impossible to find in decent quality in the United States (though some are on streaming video services), but I have a good collection, and shall indicate each week the best way to (legally) obtain the next week's movie (serious fans should probably obtain a region-free DVD player). Additionally, I shall be using a fantastic critical analysis of Kitano's work titled Beat Takeshi vs Takeshi Kitano, by the Japanese film critic Casio Abe (available here). We are very fortunate to have this book translated into English; it is one of my favorite pieces of film criticism, and for those interested in studying Kitano's work, it is essential. I shall reference it throughout the series.
I have been preparing for this feature for several months now, and am very excited to bring it to the website. Whether you have seen Kitano's films or not, I urge you to follow along, as he is one of the all-time great living directors, and this shall be an entertaining and educational opportunity to critically analyze his work.
Here is the complete schedule for the first installment of my Director Spotlight Series:
June 10th – Violent Cop (Sono otoko, kyōbō ni tsuki, 1989)
June 17th – Boiling Point (3 – 4 X 10月, 1990)
June 24th – A Scene at the Sea (Ano natsu, ichiban shizukana umi, 1991)
July 1st – Sonatine (1993)
July 8th – Getting Any? (Minna yatteru ka! 1995)
July 15th – Kids Return (1996)
July 22nd – Hana-bi (1997)
July 29th – Kikujiro (1999)
August 5th – Brother (2000)
August 12th – Dolls (2002)
August 19th – Zatoichi (2003)
August 26th – Takeshis' (2005)
Wednesdays:
Classic Anime Re-watch
Fullmetal Alchemist (2003)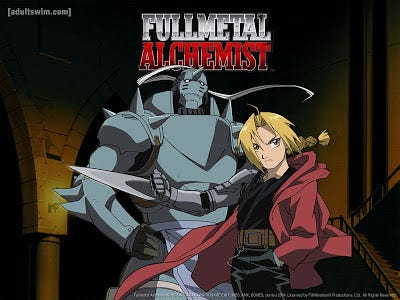 This feature may just turn into a classic television re-watch sometime in the future, but for now, I have several classic anime (Japanese animated serial television shows) that I have long wished to explore in depth, and we shall begin with one of my first and greatest anime loves – the original Fullmetal Alchemist.
Though the original manga series, but author Hiromu Arakawa, is now complete, and the 2nd television anime (known in America as Fullmetal Alchemist: Brotherhood) has also been produced to much more closely follow the original story, I want to go back to the way many of us experienced the story of Edward and Alphonse Elric for the first time: Through the original television anime, aired from 2003 to 2004, that ran 51 episodes. It may have abandoned the source material roughly half-way through (a topic we shall discuss at length), but this is still one of the all-time great anime series, and since watching it nearly ten years ago now, I have long desired to write about it.
Fullmetal Alchemist is a good pick for an anime not only because it is seamlessly blends entertainment and excitement with deep character study and thematic exploration, but because it did only ran for one year, leaving us with an easy 51 episodes (and one theatrical movie) to work our way through.
As such, the Fullmetal Alchemist re-watch will run for 14 weeks. To divvy up the episodes, we will be going by the original North American DVD volumes released by FUNimation (which is what I own and will be watching from). That gives us 4 episodes a week to watch and respond to (3 in the 13th week), plus the movie, Conquerer of Shamballa, at the very end. If you own a different version of the series – or are streaming it, as part of why I picked this series is every episode is on Netflix – do not worry: The schedule is listed below, and I will make sure I remind reader's of the next week's episodes at the end of every review.
For the record, I will be watching the series in English. This is a rarity for me, but the dub is fantastic, and it is the version most readily available through streaming for the uninitiated. This feature will post every Wednesday, and begins next week. Here is the schedule:
June 12th – Episodes 1-4 (Volume 1)
June 19th – Episodes 5-8 (Volume 2)
June 26th – Episodes 9-12 (Volume 3)
July 3rd – Episodes 13-16 (Volume 4)
July 10th – Episodes 17-20 (Volume 5)
July 17th – Episodes 21-24 (Volume 6)
July 24th – Episodes 25-28 (Volume 7)
July 31st – Episodes 29-32 (Volume 8)
August 7th – Episodes 33-36 (Volume 9)
August 14th – Episodes 37-40 (Volume 10)
August 21st – Episodes 41-44 (Volume 11)
August 28th – Episodes 45-48 (Volume 12)
September 4th - Episodes 49-51 (Volume 13)
September 11th – The Movie – Conqueror of Shamballa
Fridays:
Popular Cinema Survey
The James Bond 007 Film Series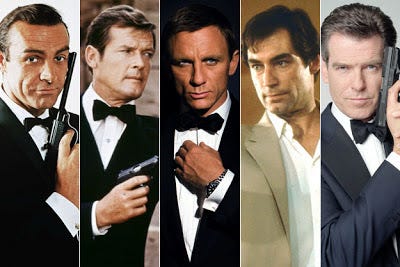 Because the other two features cover some arguably obscure territory for a broad reader base, my final ongoing series will be a Popular Cinema Survey, in which I explore blockbuster or commercial cinema in-depth. To begin, we shall spend a few months examining the most spectacular ongoing film series of them all – James Bond.
This initial topic was inspired by a fantastic summer course I just completed at the University of Colorado Boulder, titled Lives of 007, in which we critically examined the Bond series from historical, theoretical, and genre-based perspectives. As such, I actually have a good amount of material for this series done already, which makes it an easy option.
I have not yet worked out exactly how long this series will run, as we may double up on some of the lesser films in certain weeks to move through the series faster. But no matter what, the goal is to cover all 23 canonical films (those produced by Eon), exploring which ones work and which ones don't, as well as offering critical and historical analysis. I have wanted to say my piece on the James Bond series, which I love dearly, for a long while, and now seems as good a time as any.
The syllabus here is, of course, the 23 James Bond films. The 'Bond 50' Blu-ray box-set is the best currently available archive, and what I shall be watching from, but any DVD or Blu-ray releases should do. These films have never wanted for quality releases, and I am sure many readers already have the films in their possession.
And that's the schedule! To recap, we will have the Director Spotlight Study posting each and every Monday, the Classic Anime Re-watch following on Wednesday, and the Popular Cinema Survey finishing out the week on Friday. I sincerely hope readers find a topic they can follow along with and participate in, and I very much look forward to writing this material. It will be a lot of work, but it will hopefully be worth it.
See you Monday for our first Director Spotlight Study, as we take a look at Takeshi Kitano's Violent Cop (streaming in not-unwatchable quality from Hulu – the best DVD release, for those interested, is this one).
Jonathan R. Lack is a film and television critic from Golden, Colorado. His book, Fade to Lack: A Critic's Journey Through the World of Modern Film, is now available in paperback and for Kindle e-readers from Amazon. He can be followed on Twitter @JonathanLack.
Copyright © 2013 Jonathan R. Lack. All rights reserved.