Discover more from The Weekly Stuff Wordcast
Writing about Movie, Games, TV & more!
A Guide for Great Movies to See this Weekend - With Links to Reviews!
There aren't any major releases hitting theatres this weekend (as is traditional post-Thanksgiving), so I probably won't have any new reviews for your readings pleasure.  You can always check out my 25 Reviews of Christmas feature, of course, but if you're looking for a movie to see this weekend, that won't help you.
But let me assure you, even if there aren't any big movies hitting screens today, they are tons of fantastic films playing right now that I can't recommend highly enough, and I've decided to put together a quick guide of things to see this weekend, with links to my original reviews of all these films (just click on the name of the film).  Read all about them after the jump…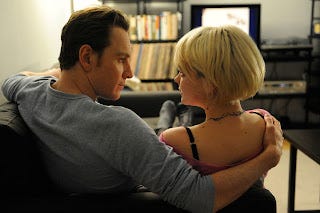 First off, if there are any readers in New York or Los Angeles, you lucky devils have a ridiculous number of great choices this weekend.  First and foremost is Steve McQueen's "Shame," starring Michael Fassbender as a hapless sex addict.  It's one of the absolute best films of the year, and has opened in limited release in NY and LA this weekend (to my Denver readers, we will be getting the film on December 16th at the Landmark Mayan).  This is an absolute must-see.  Takeshi Kitano's Yakuza gangster flick "Outrage" also opens today in those cities, and though it's not a great film, fans of the genre should have a great time.  The brilliant, crowd-pleasing silent film "The Artist" also opened last weekend, and I believe its run is still limited to NY and LA, but if you live there, it's another fabulous, instant classic I can't say enough good things about (we'll be getting that film at Christmas here in Denver).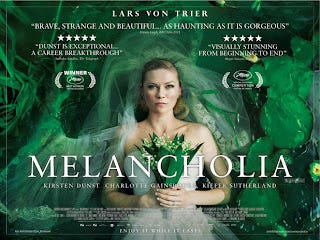 But now, let's focus back on my home city, Denver, Colorado; the films above aren't here just yet, but there are plenty of other great movies making the rounds.  The charming Finnish comedy "Le Havre" opens today at the Landmark Chez Artiste.  This is a movie I can't imagine anybody disliking, but make sure to see it fast, because it will only be playing there for one week.  Meanwhile, Lars Von Trier's end-of-the-world masterpiece "Melancholia" opened last week at the Mayan; it may very well be the best film of 2011, and of every film released this year, it is the one where the theatrical, big-screen experience is the most essential, so see it now before it goes away.  Also playing at the Mayan is the indie-romance drama "Like Crazy," another 2011 highlight with terrific breakout performances from Felicity Jones and Anton Yelchin.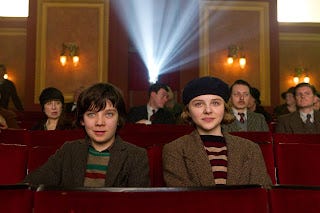 Then there are last week's wide releases, which you should be able to see anywhere in the country.  "The Muppets" is another contender for film of the year, and the best family offering in a very long time, Martin Scorsese's "Hugo" is a deep, layered, beautiful love letter to cinema, "The Descendants," starring George Clooney, is a probable Oscar-frontrunner and should charm all audiences, and "My Week With Marilyn" features Michelle Williams giving one of the year's best performances as Marilyn Monroe. 
Missing any of the films I listed above would be a damn shame.  Many of those films will be on my year-end top ten list, and most would make a top-twenty list.  Hopefully you've seen some of these already; if not, you've got a lot of options this weekend, and I'd recommend catching up now, because once we hit December 16th, things are going to get crazy.  
Enjoy!