Discover more from The Weekly Stuff Wordcast
Writing about Movie, Games, TV & more!
Media Diary for March 6th
Boy is this a bizarre and eclectic list this week
In case you didn't hear, the new James Bond movie, No Time to Die, was pushed back several months earlier this week, to November, due to concerns about the Coronavirus tanking its box office in China and East Asia. A smart move on the part of the producers, no doubt, but a bit of a pickle for this brand-new newsletter I've just gotten up and running, since I was planning on kicking off my Daniel Craig 007 retrospective series in just two weeks! 
Those pieces will be moved closer to the film's November release date (assuming we're all still alive then), which means I've been scrambling a bit to reorganize everything for the weeks to come. That's part of why today's Media Diary is arriving late, since I spent some time today drafting a column that will be serving as one of the replacements. You'll be seeing that next week, and I have plenty of ideas ready to go past that point as well, though if you have any suggestions for things you'd like to see me write about, I'm all ears. 
In any case, we'll cross all those bridges when we come to them. Without further ado, here's my Media Diary for the last week, from February 28th to March 6th: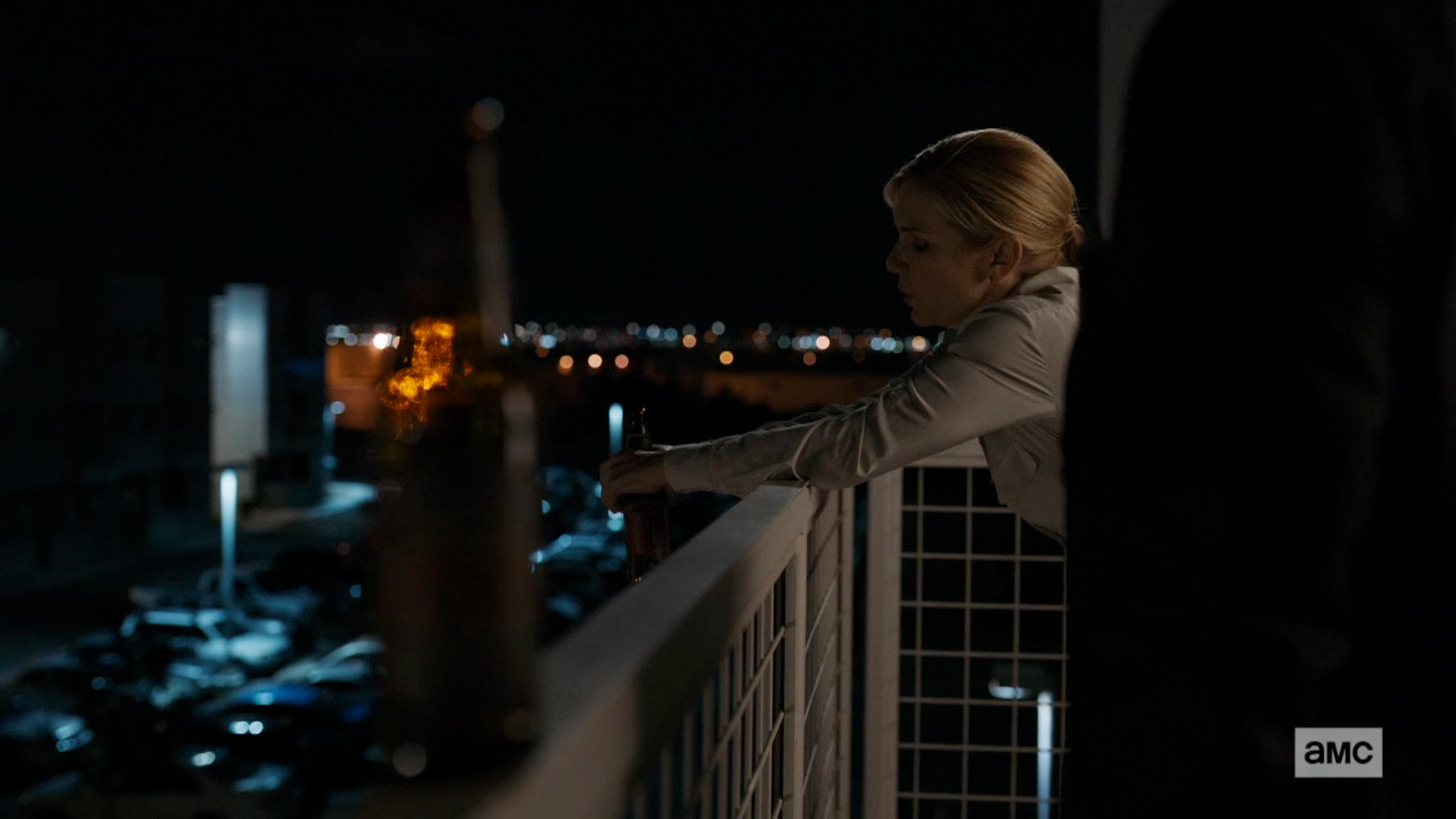 Better Call Saul Season 5 Episode 3 – I probably won't call out ongoing TV series I'm watching every single week in this column, but this week's Better Call Saul, "The Guy for This," was one of the best episodes that show or its parent series Breaking Bad has yet created. Not because anything particularly "huge" happened (although the return of two Breaking Bad favorites, in their first encounter with Saul Goodman, was an excellent treat), but because it so beautifully, searingly expressed all the pain bubbling underneath the surfaces of these troubled characters, for basically the whole cast. You could teach an hour of a film studies class on any individual sequence in this episode, and how every element of craft on display – production design, wardrobe, acting, editing, cinematography, writing – is working together to tell a story and illustrate character. Nobody on American television is operating at this level. Nobody. 
Hardcore Henry (2015, Ilya Naishuller) – I missed this much-hyped curio when it first came out, but saw it this week in one of my graduate seminars. Built entirely to emulate the aesthetics of First-Person Shooter (FPS) video games, Hardcore Henry is a remarkable technical achievement, and there are sequences where the first-person illusion really is a wonder to behold. It's also a deeply mean-spirited, pornographically violent, and virulently misogynistic film, one that hews so closely to every convention of 90s and early 2000s FPS games that it never really finds a reason to exist as a film, except to prove that it can, technically, be done. Still, the film may be worth watching for Sharlto Copley, who delivers a real humdinger of an oddball performance. He's a delight to watch, and the only aspect of the film that rises above a gimmick. 
Knives Out (2019, Rian Johnson) – I had the pleasure of watching this film again with my students in our Intro to Film Studies class, and came away with two observations: 1) Good God do I live for Daniel Craig's incredible cartoon tap dance of a 'Southern' accent. It is perfect, it is beautiful, and if I were a billionaire, I would pay Craig any amount of money to record the entire works of Mark Twain in that voice. 2) That I just cannot believe this film was shot digitally. It is the first film that truly fooled me in theaters to assuming it was shot on 35mm; Watching it again, it's not just the grain and texture that's usually absent from digital photography, but the warmth of the image, the highlights and blowouts on windows and sky, and the general sense of material tangibility. This is all by design – Director of Photographer Steve Yedlin has spent the better part of a decade researching both film and digital to figure out exactly what makes each format tick, and how to make digital photography better emulate the aspects we love about celluloid. It's all detailed in a really wonderful profile Polygon did earlier this year, and I can't recommend the piece enough. I think it's no overstatement to say the work he's been doing and fully pioneers in Knives Out will have a lasting impact on the future of cinema.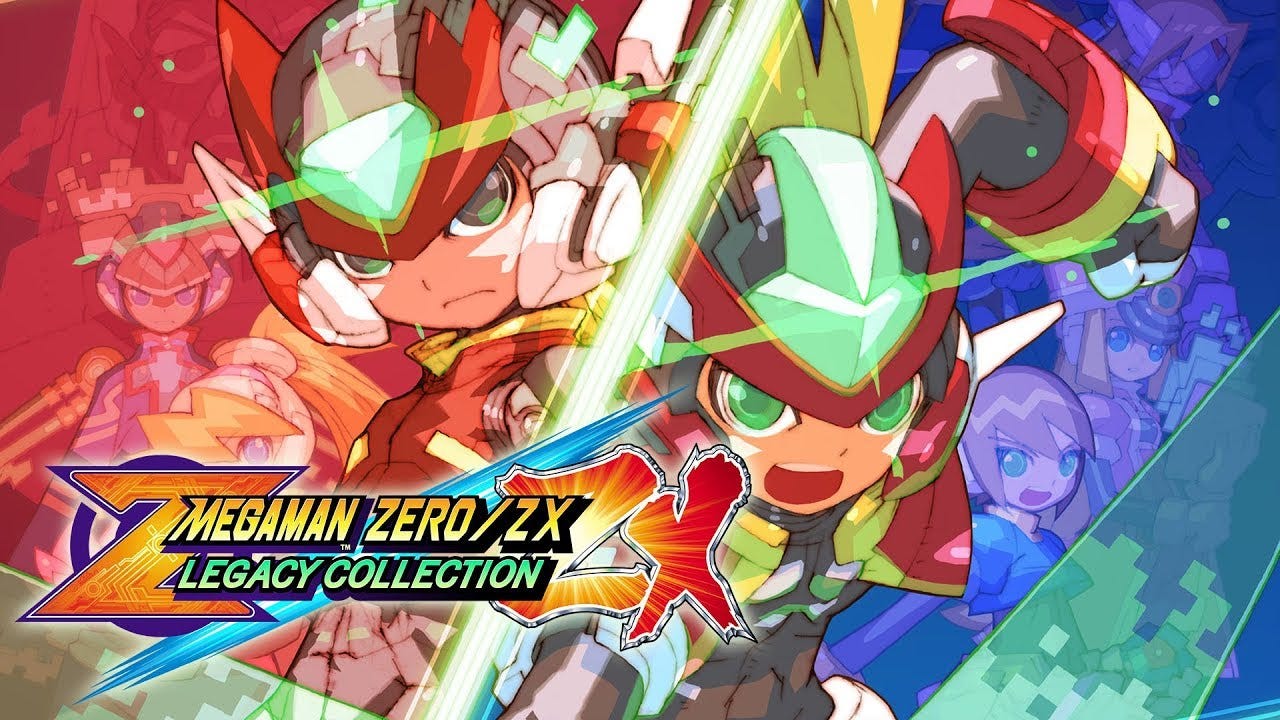 Mega Man Zero (2002, Inti Creates) – Capcom released the Mega Man Zero/ZX Legacy collection this week, which compiles the six games released on the GameBoy Advance and Nintendo DS starring Zero, fan-favorite supporting character from the Mega Man X games. I've heard a lot of good things about these games over the years, and I'm a sucker for GBA games in general, so I was excited to pick this one up. So far, it hasn't disappointed. The collection itself is outstanding, probably the best and most thoughtfully put-together retro game collection I've seen in recent years, and the first game (the only one I've played to completion so far) is a blast. I adore the GBA's 16-bit visuals, the soundtrack is an absolute banger, and Zero is such a ridiculously fun character to play as. This first game is a little rough and repetitive in spots, and requires way too much grinding to get the subtanks (which you really, really need for that final boss), but I didn't mind, and while the level of challenge takes some getting used to, I really grew to love the difficulty here. It also tells a surprisingly good story with some really strong characters and world-building, and I've heard the saga only gets richer from here on out. I can't wait to see it all the way through.  
Neon Genesis Evangelion (Gainax, 1995), Episodes 16-26 – I finally finished up this classic anime series, but why write about my feelings here when I could just embed the 3-hour podcast Sean and I released all about it this week: 
Onward (2020, Dan Scanlon) – Pixar's latest animated feature is fine, but apart from one standout sequence, it doesn't feel much like Pixar, and it's as paint-by-numbers formulaic as these films can get. I'll have more to say on this one in an upcoming piece, so for now, I'll just leave you with this: Why in the world does this, of all films, not have an exclamation point in the title? This movie so badly wants to be called Onward! Without the punctuation, that title just looks flaccid.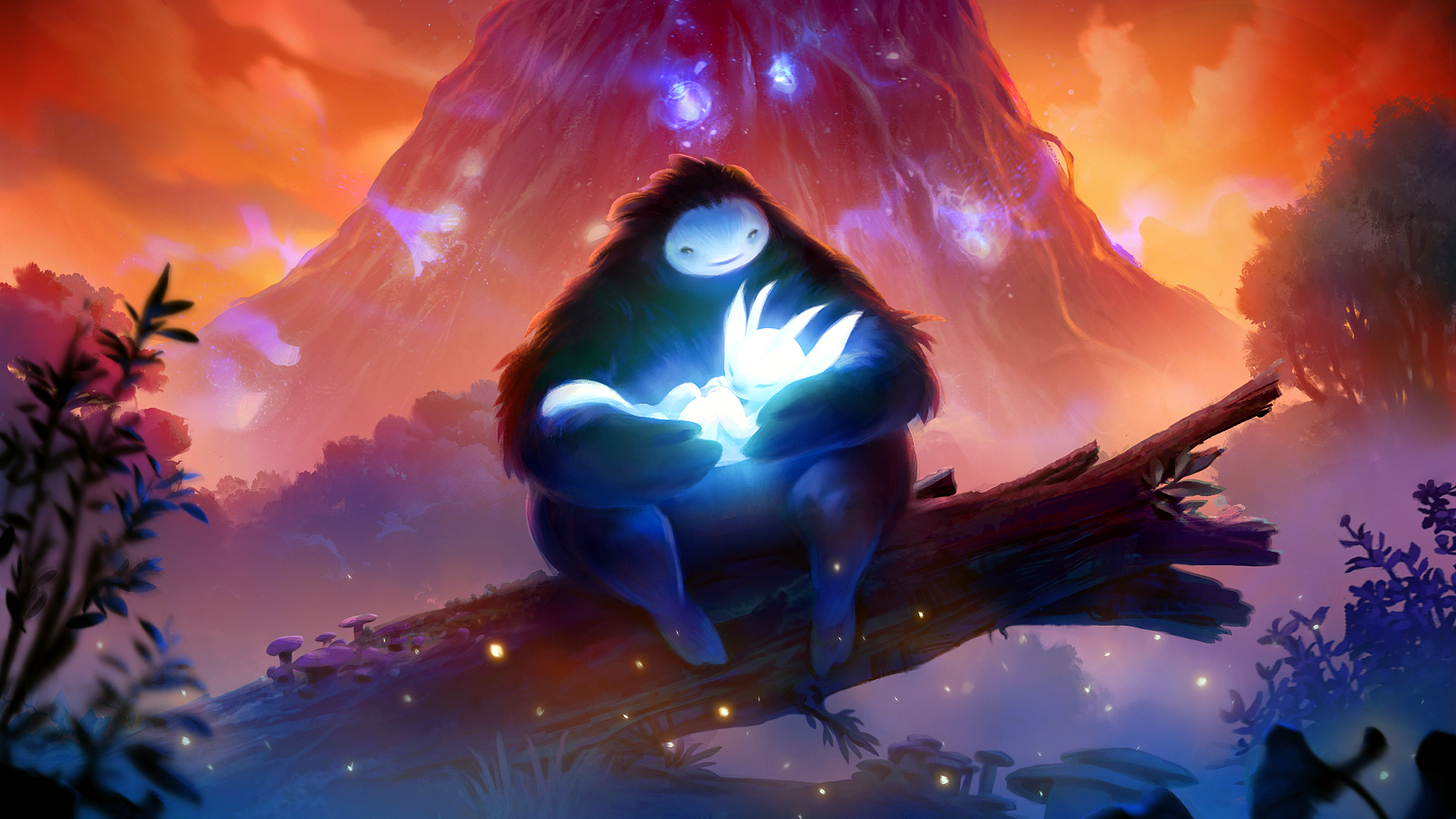 Ori and the Blind Forest (2015, Moon Studios) – I missed this widely beloved game back in 2015, but with the sequel, Ori and the Will of the Wisps, launching next week, I finally made some time to give a try, and it is, indeed, great. It's not without its flaws, as the enemies are frequently obnoxious and the game struggles sometimes to adequately explain certain game mechanics and design choices to the player, but it's such an overwhelmingly beautiful creation – in artwork and in music – that most players won't care, and the fusion of 'Metroidvania'-style exploration with more focused platforming sections is largely quite successful. It's worthy of the hype, and I am very excited to finally see what this team has been cooking up with the long-in-development sequel next week.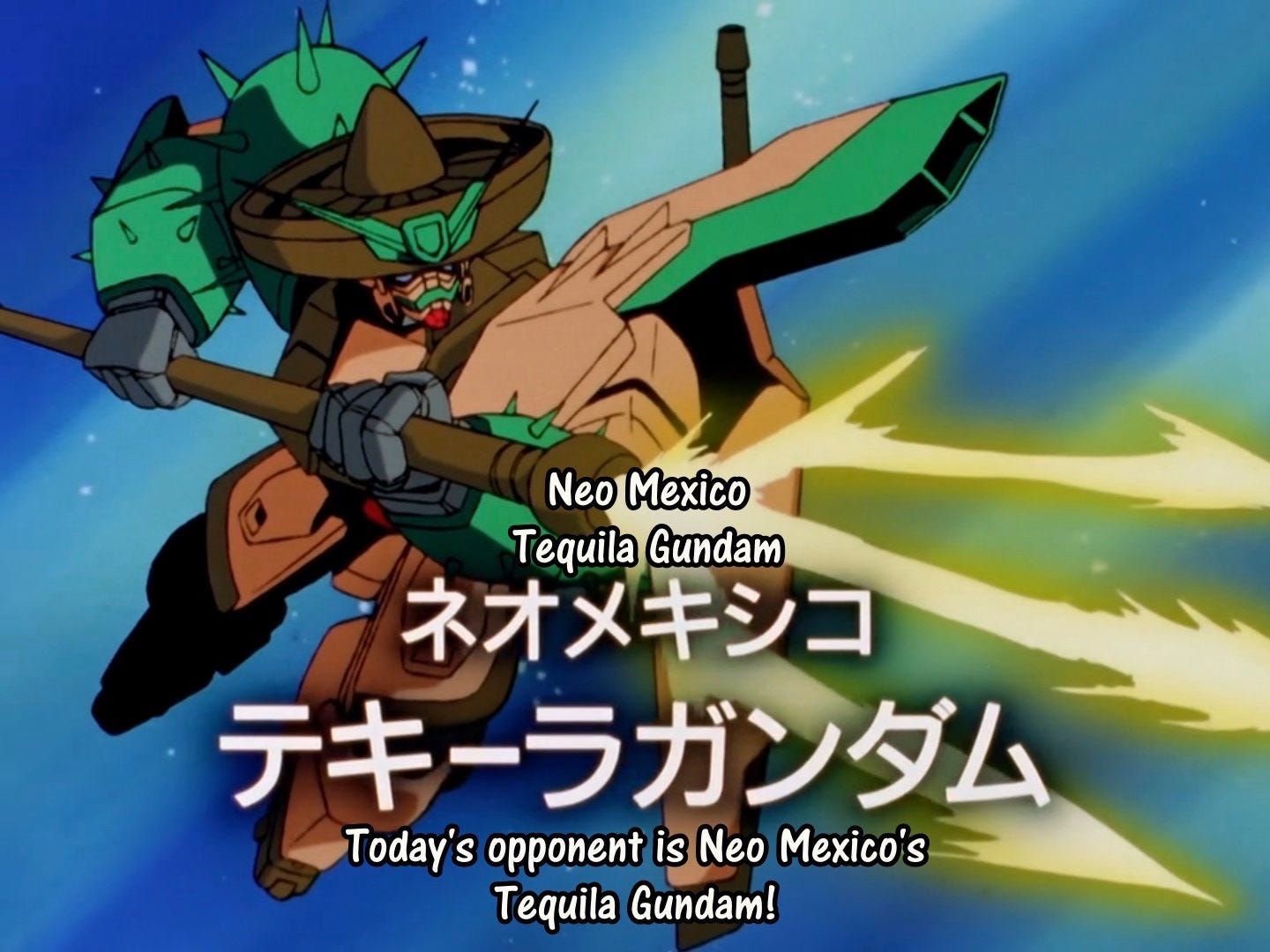 PICK OF THE WEEK – Mobile Fighter G Gundam (Sunrise, 1994), Episodes 1-9 – I finally got back into my journey through the wide, wonderful world of Mobile Suit Gundam this week, with the first 9 episodes of Mobile Fighter G Gundam, the first 'Alternate Universe' series set outside the Universal Century continuity that constituted the franchise's first 15 years. And it's a real doozy of a departure for Gundam, switching genres wholesale from the serious, scientific-minded and philosophically-oriented 'real robot' movement Gundam ushered in in 1979 to a patently ridiculous Shōnen anime about a future where countries fight for political power by sending champions to earth in increasingly silly mobile suits to fight until there's one competitor standing. It's bonkers, but it knows exactly what it is, and I would argue that, through this early going at least, G Gundam is every bit as good at executing on its own particular vision as the Tomino-era Universal Century shows were at executing theirs. It's just that this vision is way less concerned with intricate, scientific world building and heady metaphysical drama than it is with watching characters do their best anime screams, kicking martial arts ass in an increasingly ludicrous series of giant robots, and destroying major world landmarks with each new location. An absolute treat, and one I am very excited to talk about on an upcoming Weekly Suit Gundam podcast. 
As a quick FYI, there probably won't be a new Weekly Stuff Podcast on Monday, as I will be out of town all weekend attending a funeral for a family member. But you'll definitely be getting a new column on Wednesday, and we'll be back in the podcast saddle the week after that.