Discover more from The Weekly Stuff Wordcast
Writing about Movie, Games, TV & more!
My 'Dream' Academy Award Nominations - Part 3: The Acting Categories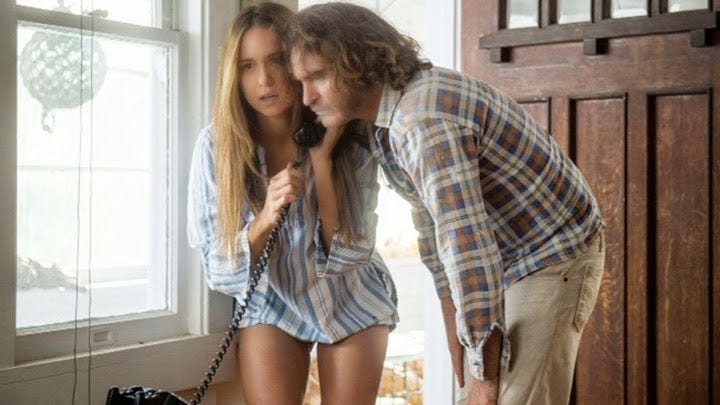 As explained onThursday, I'm kicking off 2015 with a look back at the best individual achievements of 2014. As Academy Award voters fill out their own ballots this week, I'm doing the same in this hypothetical exercise, where I offer my own 'dream' nominations for nearly all the Oscar categories. These posts will go up over the course of four days. The first focused on the majority of the 'Craft' categories, including Cinematography and Production Design, while the second discussed the Music and Sound categories. Today, we're taking a look at all four Acting categories, and tomorrow, we'll finish things off with thoughts on Best Director, Screenplay, Picture, and more. Enjoy!
Read my 'Dream' Academy Award Nominations Part 3 after the jump…
 Best Actor
Ralph Fiennes, The Grand Budapest Hotel
Jake Gyllenhaal, Nightcrawler
David Oyelowo, Selma
Michael Keaton, Birdman
Joaquin Phoenix, Inherent Vice
Brendon Gleeson, Calvary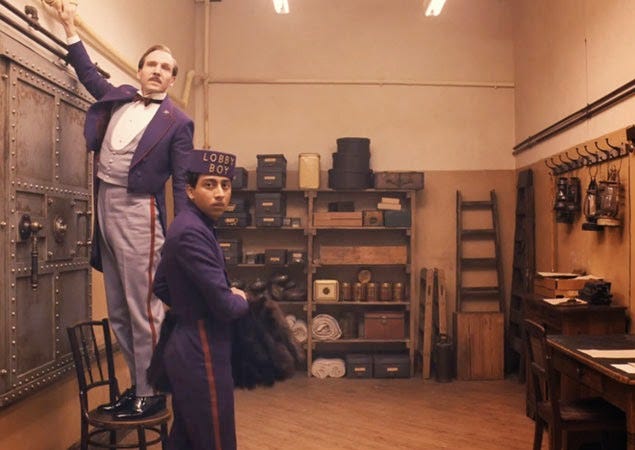 The year's toughest category by several magnitudes, I simply could not bring myself to narrow this one down to five nominees. I really have no idea, from these six, who I would or could conceivably cut. It obviously can't be Ralph Fiennes, because I think that's the great character creation of 2014, and my favorite performance to boot. It certainly couldn't be Jake Gyllenhaal, who would come in a close second with his wonderfully creep and committed portrayal of sociopath Lou Bloom. I can't eliminate Michael Keaton, who did the best work of his entire career at the heart of Birdman, or Joaquin Phoenix, who dutifully anchored my favorite film of 2014. I'd feel really bad leaving off Brendon Gleeson, who outdid himself as the wounded, weary soul of the stupendous Calvary, and how could I neglect David Oyelowo, who channeled the spirit of Martin Luther King Jr. more powerfully than I thought any actor ever could. So screw it. The Oscar nominations can technically account for ties, so my hypothetical nominations can too. And even with six, I'm leaving out Phillip Seymour Hoffman's last lead performance, which was one of his absolute best, along with a whole slew of other difficult cuts. If I were to throw out these six names and pick six entirely different ones, I would still be missing some tremendous performances that I feel would absolutely be worthy of a nomination. It's insane. This is the densest Best Actor category I've ever seen. The only downside is that there are too many to choose from, which is, of course, a good downside to have.
Dream Winner: Ralph Fiennes, The Grand Budapest Hotel
Honorable Mentions: Steve Carell, Foxcatcher; Channing Tatum, Foxcatcher; Benedict Cumberbatch, The Imitation Game; Matthew McConaughey, Interstellar; Tom Hiddleston, Only Lovers Left Alive; Eddie Redmayne, The Theory of Everything; Chris Rock, Top Five; Oscar Isaac, A Most Violent Year; Phillip Seymour Hoffman, A Most Wanted Man
Best Actress
Keira Knightley, Laggies
Scarlett Johansson, Under the Skin
Felicity Jones, The Theory of Everything
Marion Cotillard, Two Days One Night
Reese Witherspoon, Wild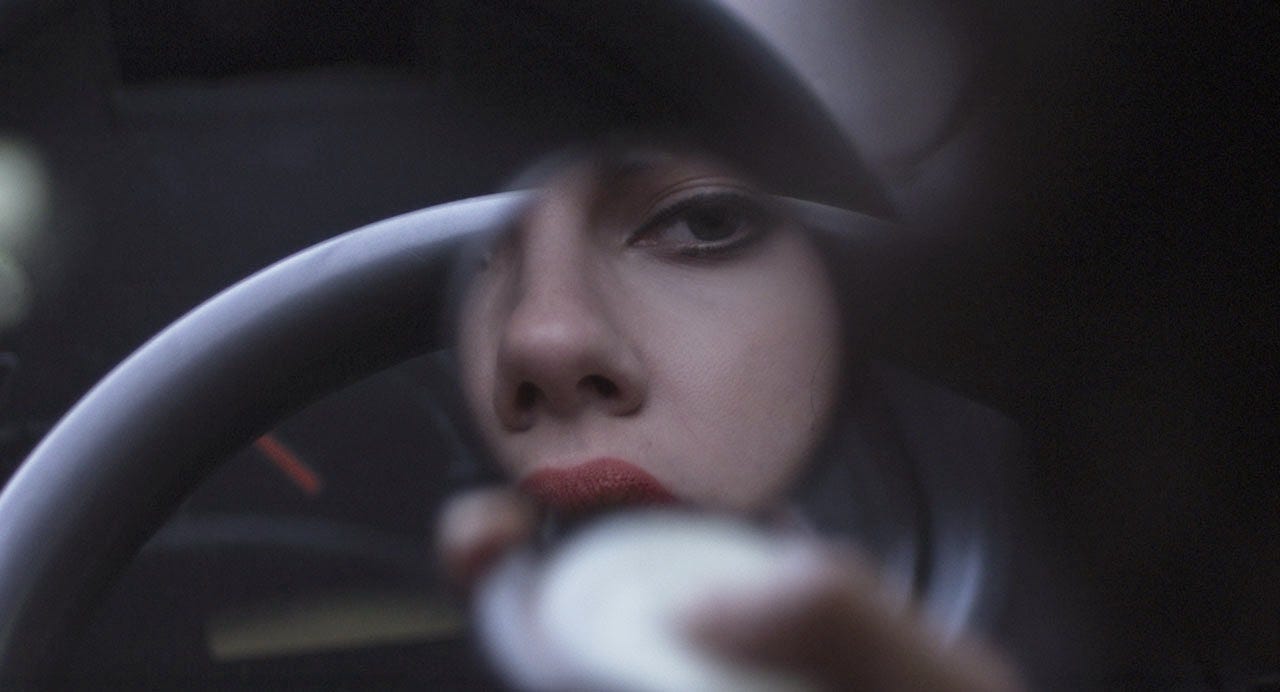 It's true – where Best Actor had a banner year, this was a thin 12 months for actresses in leading roles, which is a shame. I nevertheless feel there are at least five great performances to list here, all of which I feel extremely passionate about. Nobody saw Laggies, but Keira Knightley may have done her best work to date in it. She's like a raw, exposed nerve in the film, so thoroughly uncomfortable in her own skin that she's powerless to stop the string of bad decisions she winds up making. And because her work is so incredible, we're right there with her, never judging or looking down upon the character. Marion Cotillard has a similar quality in Two Days One Night, playing a character who is selfish and self-destructive in many ways, but who wears her damage so clearly on her sleeves that we cannot help but empathize. There's a deep wellspring of humanity at work in Reese Witherspoon's career-best performance in Wild as well, and as good a job as Eddie Redmayne does portraying Professor Stephen Hawking in The Theory of Everything, Felicity Jones is even more impressive, providing the film with its beating heart and soul.
But the best performance in this category doesn't come from a 'human' character at all – it comes from Scarlett Johansson inhabiting the body of an alien visitor, looking at our strange culture with extraterrestrial eyes, carefully studying and considering everything there is to see. I've loved Johansson's work for a long time, but her incredible ability to play cold detachment and earnest longing at the same time in Under the Skin still came as a surprise. The Academy voters would be absolutely terrified of this film if they ever watched it, and I imagine they wouldn't know what to make of the work Johansson does here, but to my mind, it was one of the absolute best performances of the year, and tops this category with ease.
Dream Winner: Scarlett Johansson, Under the Skin
Honorable Mentions: Rosamund Pike, Gone Girl; Tilda Swinton, Only Lovers Left Alive; Rosario Dawson, Top Five
Best Supporting Actor
Ethan Hawke, Boyhood
Edward Norton, Birdman
Mark Ruffalo, Foxcatcher
Josh Brolin, Inherent Vice
J.K. Simmons, Whiplash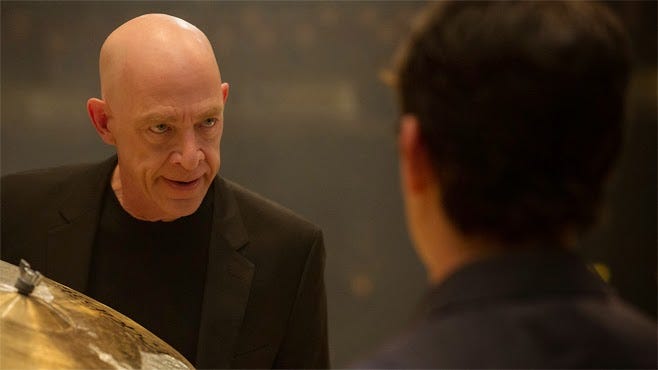 The most obvious winner of any of these awards is J.K. Simmons for Whiplash, and for good reason. Damien Chazelle took one of our great living character actors and let him loose on material of rich, profane profundity, and the results were positively transcendent. This is one of my only 'dream' winners who is actually likely to win on Oscar night, and I will be so, so happy to see Simmons take the stage. His work here might one day be legendary.
But Simmons' obvious, well-earned dominance makes it easy to overlook some of the other great work on display in this category, and that's a shame. Were it not for Simmons, I'd probably give this one to Edward Norton, because he's never been better than he is in Birdman, as a hilarious, destructive force of egotistical nature. Josh Brolin seemingly went insane during the production of Inherent Vice, and it's a joy to watch. The things he does to that chocolate banana. That's Oscar-worthy in and of itself, and the real, human sadness he bring to Bigfoot at the end of the film is just stunning. Mark Ruffalo is giving the smallest performance in Foxcatcher, but it is in many ways the most moving, as he plays this decent, good-natured family guy who cannot quite comprehend the atmosphere of desperate madness he has been pulled into. And while I don't care for Boyhood on the whole, if the film were just comprised of Ethan Hawke hanging out with his on-screen children, it would be one of my favorite films of the year. Hawke is tremendous in the film, deftly portraying his character's evolution from deadbeat dad to earnest family man. He's great, and deserving of the recognition.
Dream Winner: J.K. Simmons, Whiplash
Best Supporting Actress
Emma Stone, Birdman
Patricia Arquette, Boyhood
Katherine Waterston, Inherent Vice
Jessica Chastain, A Most Violent Year
Rene Russo, Nightcrawler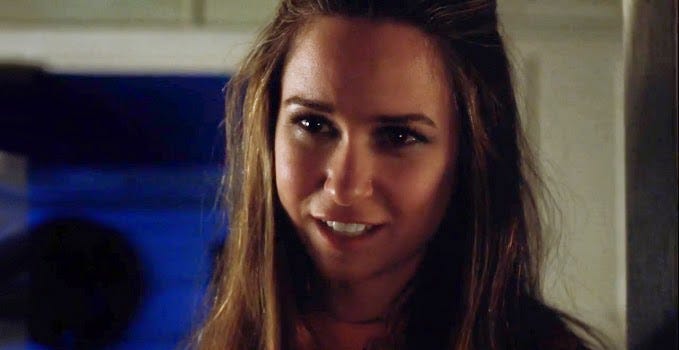 I like this category a lot. It's not a particularly deep field beyond these five names, but it's a great one nevertheless. In Birdman, Emma Stone finds a gear of anger and sadness I never knew she had, and she is, as I've said before, at the center of my favorite image of 2014. Jessica Chastain's part in A Most Violent Year is underwritten, I feel, but you cannot deny the sheer intensity of her work, especially in the film's final third. Similarly, I think Patricia Arquette's role is a victim of convention and repetition in Boyhood, and while I feel her character and performance eventually get mired in too much melodrama, there is an innate, immediately recognizable human quality to her work that is impossible to ignore. As much as any performer this year, Arquette crafts a character who feels like a real person, one we might personally know, and that is no small feat. I don't know anyone like Rene Russo's cutthroat news editor in Nightcrawler, and while that's probably a good thing, I'm glad I knew her within the confines of this film, because she's a great character, a wonderful complement and counterpoint to Gyllenhaal's Lou Bloom.
But the best performance here – and the one that Academy is virtually guaranteed to be too baffled by to pay any attention to – is Katherine Waterston as the enigma at the heart of Inherent Vice. Waterston plays a new kind of femme fatale here, a character who seems so simultaneously concrete and fleeting, at all times, that protagonist Doc Sportello cannot help but be irreparably damaged by his love for her. Is she even real? Not in the sense of 'every scene with Shasta is a dream,' but as in, 'are we only seeing Doc's mental image of her?' Inherent Vice excels in large part because it is an illustration of an individual perspective on a crazy set of circumstances, and Shasta falls within these bounds. We don't know what the 'real' Shasta is – only what Doc sees, and is both enraptured and tortured by. That Waterston could so beautifully portray such a figure – a 'real' person seen through the fog of individual perception – is nothing short of awe-inspiring. It's one of the most crucial performances in any film this year, and also one of the best.
Dream Winner: Katherine Waterston, Inherent Vice
Honorable Mentions: Keira Knightley, The Imitation Game; Carmen Ejogo, Selma; Tilda Swinton, Snowpiercer
Come back tomorrow for the final installment, in which we take a look at Best Picture, Director, Screenplay, and Animated Feature.
Follow Jonathan Lack on Twitter @JonathanLack.