Discover more from The Weekly Stuff Wordcast
Writing about Movie, Games, TV & more!
The Weekly Stuff #83 - Captain America: The Winter Soldier Review & Discussion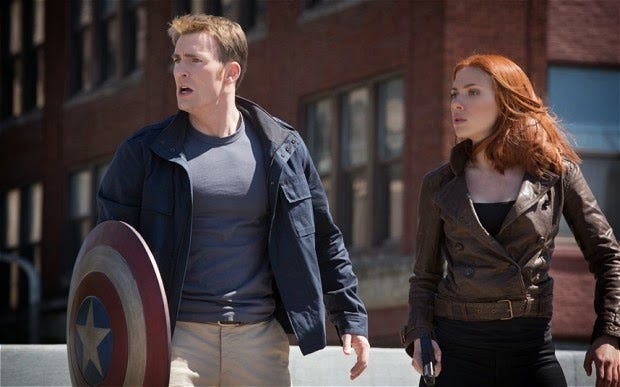 It's time for another episode of The Weekly Stuff Podcast with Jonathan Lack & Sean Chapman, a weekly audio show that explores the worlds of film, video gaming, and television. Remember to subscribe for free in iTunes by following this link!
As promised, this week's episode finds Sean and I talking a lot about Captain America: The Winter Soldier, which both of us loved (you can read my written review here). We dive into the story, characters, themes, and action sequences in our typical, in-depth, spoiler-filled fashion, so don't listen to that segment of the episode until you've seen the film.
Before the main topic, though, there's a good hour of non-Cap content, in which we discuss the firing of Martin O'Donnell, one of our favorite people in the video game industry, from Bungie, as well as some recent PS4 developments and some thoughts on Sony's planned Sinister Six movie.
Enjoy!


Download and Stream 'The Weekly Stuff' Episode #83 as an MP3
Subscribe for free to 'The Weekly Stuff' in iTunes!
Follow 'The Weekly Stuff' RSS Feed Online!
If you have questions, comments, or concerns about The Weekly Stuff, or would like to write in to the podcast to have your questions read on the show, please e-mail dinochow@jonathanlack.com.
The Weekly Stuff with Jonathan Lack & Sean Chapman is a weekly audio podcast, and if you subscribe in iTunes, episodes will be delivered automatically and for free as soon as they are released. If you visit www.jonathanlack.com, we also have streaming and downloadable versions of new and archival episodes for your listening pleasure.