Discover more from The Weekly Stuff Wordcast
Writing about Movie, Games, TV & more!
The Weekly Stuff Podcast #106 - Bloodborne, Persona Q, New Nintendo 3DS, Gaming News, & More!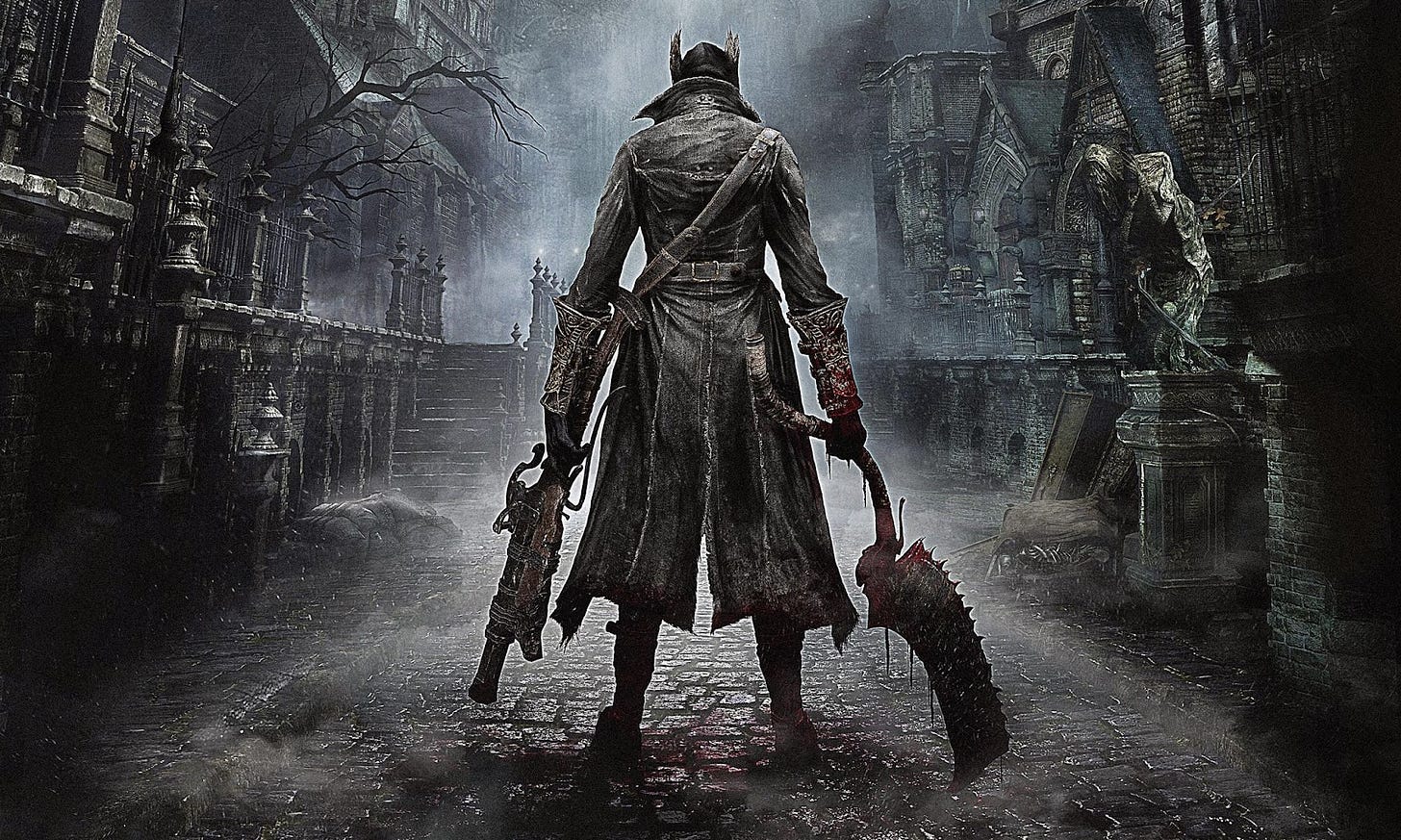 It's time for another episode of The Weekly Stuff Podcast with Jonathan Lack & Sean Chapman, a weekly audio show that explores the worlds of film, television, and video games. You can subscribe for free in iTunes by following this link.
Today is one of those 'grab-bag' episodes, in which we run the gamut from discussing the recent James Bond Spectre trailer, Trever Noah taking over from Jon Stewart as host of the The Daily Show, recent updates to the PlayStation 4, and all the major announcements from Wednesday's Nintendo Direct stream (including much confused analysis of the Shin Megami Tensei x Fire Emblem trailer, because it's still kind of baffling).
Then, for our main topics, Sean reviews Bloodborne, the new sensation for the PS4, while Jonathan talks Persona Q: Shadow of the Labyrinth after finally finishing it and, lastly, gives his thoughts on the New Nintendo 3DS.
Enjoy!  
Download and Stream 'The Weekly Stuff' Episode #106 as an MP3
Subscribe for free to 'The Weekly Stuff' in iTunes!
Follow 'The Weekly Stuff' RSS Feed Online!
If you have questions, comments, or concerns about The Weekly Stuff, or would like to write in to the podcast to have your questions read on the show, please e-mail dinochow@jonathanlack.com.
The Weekly Stuff with Jonathan Lack & Sean Chapman is a weekly audio podcast, and if you subscribe in iTunes, episodes will be delivered automatically and for free as soon as they are released. If you visit www.jonathanlack.com, we also have streaming and downloadable versions of new and archival episodes for your listening pleasure.