Discover more from The Weekly Stuff Wordcast
Writing about Movie, Games, TV & more!
The Weekly Stuff Podcast #107 - Reviewing 'Persona 3 The Movie #2 - Midsummer Knight's Dream'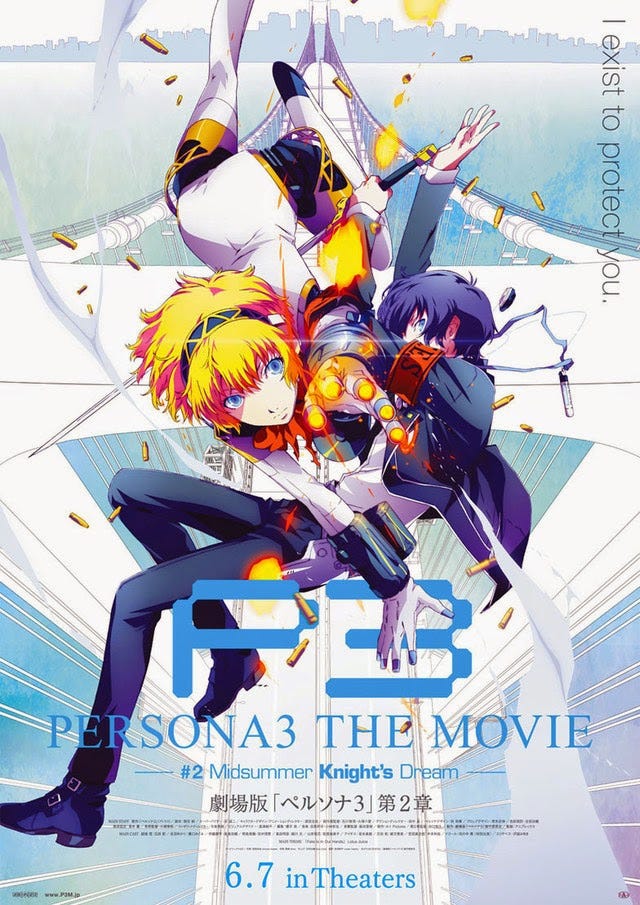 It's time for another episode of The Weekly Stuff Podcast with Jonathan Lack & Sean Chapman, a weekly audio show that explores the worlds of film, television, and video games. You can subscribe for free in iTunes by following this link.
This time last year, we reviewed the first entry in the new four-part film adaptation of our all-time favorite video game, Persona 3. Our conclusion: It was incredible, and definitely surpassed our expectations. Now, a year later, the second film in the series has finally reached Blu-Ray, and we go in-depth to explore why Persona 3 The Movie #2 - Midsummer Knight's Dream is an absolutely astounding film.
Also discussed are Sean's final thoughts on "Bloodborne," our take on the upcoming revival of "The X-Files," an impromptu rant about the general awfulness of Telltale games, thoughts on The Simpsons and the future of physical media, and more.
Enjoy!


Download and Stream 'The Weekly Stuff' Episode #107 as an MP3
Subscribe for free to 'The Weekly Stuff' in iTunes!
Follow 'The Weekly Stuff' RSS Feed Online!
If you have questions, comments, or concerns about The Weekly Stuff, or would like to write in to the podcast to have your questions read on the show, please e-mail dinochow@jonathanlack.com.
The Weekly Stuff with Jonathan Lack & Sean Chapman is a weekly audio podcast, and if you subscribe in iTunes, episodes will be delivered automatically and for free as soon as they are released. If you visit www.jonathanlack.com, we also have streaming and downloadable versions of new and archival episodes for your listening pleasure.