Discover more from The Weekly Stuff Wordcast
Writing about Movie, Games, TV & more!
The Weekly Stuff Podcast #132 - Discussing Steven Moffat's Doctor Who Departure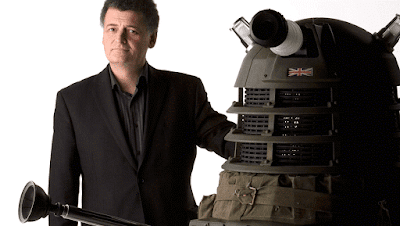 It's time for another episode of The Weekly Stuff Podcast with Jonathan Lack & Sean Chapman, a weekly audio show that explores the worlds of film, television, and video games. You can subscribe for free in iTunes by following this link.
What could have been a slow week was quickly re-energized with the surprising, game-changing announcement that, come the end of next year's tenth series, Steven Moffat will be stepping down as showrunner of Doctor Who, to be replaced by Broadchurch creator Chris Chibnall in 2018. Given how much we love Doctor Who, and how closely we've followed Moffat's run over the course of this podcast, this announcement was more than worthy of a deep-dive discussion. With Sean's thoughts on Rebel Galaxy, some reflections on Twin Peaks: Fire Walk With Me from Jonathan, and more head-scratching at decisions related to the DC Cinematic Universe, that's more than enough to turn a slow week into a busy podcast full of interesting topics.
Enjoy!


Download and Stream 'The Weekly Stuff' Episode #132 as an MP3
Subscribe for free to 'The Weekly Stuff' in iTunes!
Follow 'The Weekly Stuff' on Tumblr!
If you have questions, comments, or concerns about The Weekly Stuff, or would like to write in to the podcast to have your questions read on the show, please e-mail dinochow@jonathanlack.com.
The Weekly Stuff with Jonathan Lack & Sean Chapman is a weekly audio podcast, and if you subscribe in iTunes, episodes will be delivered automatically and for free as soon as they are released. If you visit www.jonathanlack.com, we also have streaming and downloadable versions of new and archival episodes for your listening pleasure.