Discover more from The Weekly Stuff Wordcast
Writing about Movie, Games, TV & more!
The Weekly Stuff Podcast #143 – New York Stories, Dark Souls 3, Xbox 360 Memories, and much more!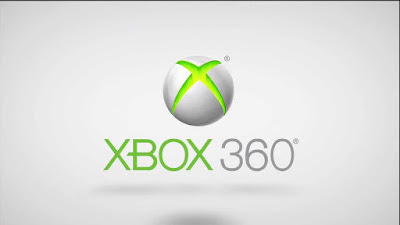 It's time for another episode of The Weekly Stuff Podcast with Jonathan Lack & Sean Chapman, a weekly audio show that explores the worlds of film, television, and video games. You can subscribe for free in iTunes by following this link.
This week's episode is something of a grab-bag, as we cover a wide range of topics including Sean's initial thoughts on Dark Souls 3, Jonathan's takes on the finales of Better Call Saul and Supergirl, and continuing reports about Sony's plans for a so-called PlayStation 4.5. Sean shares a ton of stories from his recent trip to New York – including what random people on the street told him about Batman v Superman – and for our main topic, we pay our last respects to the Xbox 360, for which Microsoft recently announced it is officially ending production.
Enjoy!
(Note: I am aware there are audio issues with this episode. The 'vinyl record pops' are back, and worse than ever. I thought I had fixed the issue. Apparently not. We will be taking steps to fix this with next week's episode).
Time Chart:
Digimon Talk: 0:00:00 – 0:06:50
Intro: 0:06:50 – 0:10:20
Supergirl & Better Call Saul: 0:10:20 – 0:23:02
Sean's New York Stories: 0:23:02 – 1:12:09
Dark Souls 3: 1:12:09 – 1:22:35
Trailer Reactions: 1:22:35 – 1:48:35
Avatar Sequels: 1:48:35 – 2:01:40
Spider-Man: Homecoming News: 2:01:40 – 2:06:40
New PS4.5 ('Project Neo') Reports: 2:06:40 – 2:35:31
Xbox 360 Farewell & Retrospective: 2:35:31 – 3:11:59
Download and Stream 'The Weekly Stuff' Episode #143 as an MP3
Subscribe for free to 'The Weekly Stuff' in iTunes!
Follow 'The Weekly Stuff' on Tumblr!
If you have questions, comments, or concerns about The Weekly Stuff, or would like to write in to the podcast to have your questions read on the show, please e-mail dinochow@jonathanlack.com.
The Weekly Stuff with Jonathan Lack & Sean Chapman is a weekly audio podcast, and if you subscribe in iTunes, episodes will be delivered automatically and for free as soon as they are released. If you visit www.jonathanlack.com, we also have streaming and downloadable versions of new and archival episodes for your listening pleasure.