Discover more from The Weekly Stuff Wordcast
Writing about Movie, Games, TV & more!
The Weekly Stuff Podcast #144 – Whither Nintendo? Plus Call of Duty, Doctor Who News, and much more!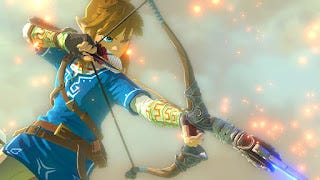 It's time for another episode of The Weekly Stuff Podcast with Jonathan Lack & Sean Chapman, a weekly audio show that explores the worlds of film, television, and video games. You can subscribe for free in iTunes by following this link.
With big media events like Captain America: Civil War and Uncharted 4 on the immediate horizon, this week is the 'calm before the storm,' as we tackle a variety of topics – including Sean's final thoughts on Dark Souls III and Jonathan's continuing adventures in the world of Digimon Story: Cyber Sleuth – before diving into a week's worth of news. A new Call of Duty was announced, we met the new Doctor Who companion, and Nintendo…well, Nintendo is in a strange, sad place, and we have lots to say about that.
Enjoy!
Download and Stream 'The Weekly Stuff' Episode #144 as an MP3
Subscribe for free to 'The Weekly Stuff' in iTunes!
Follow 'The Weekly Stuff' on Tumblr!
If you have questions, comments, or concerns about The Weekly Stuff, or would like to write in to the podcast to have your questions read on the show, please e-mail dinochow@jonathanlack.com.
The Weekly Stuff with Jonathan Lack & Sean Chapman is a weekly audio podcast, and if you subscribe in iTunes, episodes will be delivered automatically and for free as soon as they are released. If you visit www.jonathanlack.com, we also have streaming and downloadable versions of new and archival episodes for your listening pleasure.