Discover more from The Weekly Stuff Wordcast
Writing about Movie, Games, TV & more!
The Weekly Stuff Podcast #148– Pre-E3 News Analysis & Speculation Spectacular!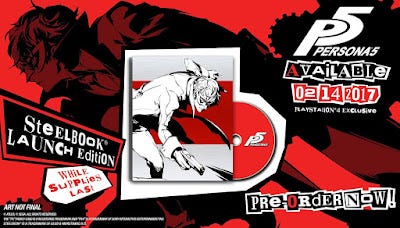 It's time for another episode of The Weekly Stuff Podcast with Jonathan Lack & Sean Chapman, a weekly audio show that explores the worlds of film, television, and video games. You can subscribe for free in iTunes by following this link.
With E3 and its myriad press conferences right around the corner, we prepare for one of the year's biggest weeks in game news by recapping what turned out to be a pretty intense week of announcements and leaks in its own right, in which we learned the first details about Watch Dogs 2, were introduced to the next piece of Destiny with the unveiling of Rise of Iron, and most importantly, finally got a North American release date for Persona 5. We cover this and much more, before moving on to a round of speculation, going through each of the major entities sent to have a press conference at E3 – including Bethesda, Ubisoft, Microsoft, and Sony – and parsing out what we know, what we don't know, and what we think might happen. How accurate will our predictions turn out to be? Tune in next week to find out.
Enjoy!
Download and Stream 'The Weekly Stuff' Episode #148 as an MP3
Subscribe for free to 'The Weekly Stuff' in iTunes!
Follow 'The Weekly Stuff' on Tumblr!
Follow Jonathan Lack on Twitter!
Follow Sean Chapman on Twitter!
The Weekly Stuff with Jonathan Lack & Sean Chapman is a weekly audio podcast, and if you subscribe in iTunes, episodes will be delivered automatically and for free as soon as they are released. If you visit www.jonathanlack.com, we also have streaming and downloadable versions of new and archival episodes for your listening pleasure.