Discover more from The Weekly Stuff Wordcast
Writing about Movie, Games, TV & more!
The Weekly Stuff Podcast #160 – Movie Reviews, ReCore & Virginia Impressions, and Destiny: Rise of Iron Review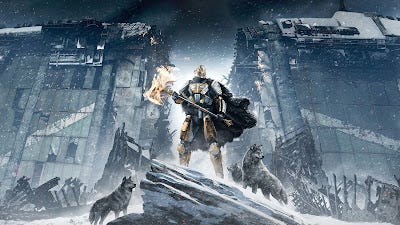 It's time for another episode of The Weekly Stuff Podcast with Jonathan Lack & Sean Chapman, a weekly audio show that explores the worlds of film, television, and video games. You can subscribe for free in iTunes by following this link.
On this week's show, Jonathan reviews some recent movies in Oliver Stone's Snowden and Clint Eastwood's Sully – both excellent, if very different, takes on modern real-world subjects – while Sean dives into gaming's past to recount his recent experience playing the Dreamcast classic Shenmue in its original Japanese. Jonathan offers his final, complicated thoughts on ReCore for the Xbox One, as well as an initial impression of the new indie game Virginia (more on that next week!). And finally, after going through some stray bits of news, Sean and Jonathan offer impressions on Destiny: Rise of Iron, the latest expansion for the shared-world shooter that just keeps getting better and better.
Enjoy!
Stream The Weekly Stuff Podcast Episode #160


Download 'The Weekly Stuff' Episode #160 as an MP3
Subscribe for free to 'The Weekly Stuff' in iTunes!
Follow 'The Weekly Stuff' on Tumblr!
Follow Jonathan Lack on Twitter!
Follow Sean Chapman on Twitter!
The Weekly Stuff with Jonathan Lack & Sean Chapman is a weekly audio podcast, and if you subscribe in iTunes, episodes will be delivered automatically and for free as soon as they are released. If you visit www.jonathanlack.com, we also have streaming and downloadable versions of new and archival episodes for your listening pleasure.