Discover more from The Weekly Stuff Wordcast
Writing about Movie, Games, TV & more!
The Weekly Stuff Podcast #161 – Reviewing Forza Horizon 3, Virginia, and Hitman Episode 5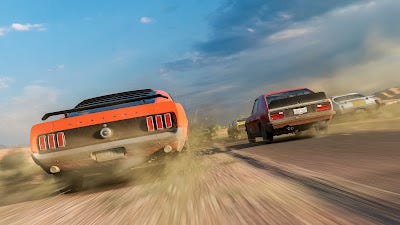 It's time for another episode of The Weekly Stuff Podcast with Jonathan Lack & Sean Chapman, a weekly audio show that explores the worlds of film, television, and video games. You can subscribe for free in iTunes by following this link.
This week's episode begins with a trip to the past, as Jonathan talks about filling some gaps in his Mario knowledge by playing Super Mario Land and Super Mario World. And then, after some brief news items – including reports on Destiny 2, some Nintendo news, and an update on Stardew Valley – Sean and Jonathan dive into a slew of game reviews, from the incredible new racing game Forza Horizon 3, to the recently released fifth episode of Hitman, and finally the extremely discussion-worthy indie game Virginia.
Enjoy, and join us next week for our long-promised Godzilla retrospective episode!
Stream The Weekly Stuff Podcast Episode #161

  

Download 'The Weekly Stuff' Episode #161 as an MP3
Subscribe for free to 'The Weekly Stuff' in iTunes!
Follow 'The Weekly Stuff' on Tumblr!
Follow Jonathan Lack on Twitter!
Follow Sean Chapman on Twitter!
The Weekly Stuff with Jonathan Lack & Sean Chapman is a weekly audio podcast, and if you subscribe in iTunes, episodes will be delivered automatically and for free as soon as they are released. If you visit www.jonathanlack.com, we also have streaming and downloadable versions of new and archival episodes for your listening pleasure.

PS - Here is that video I mentioned in the episode, embedded below: