Discover more from The Weekly Stuff Wordcast
Writing about Movie, Games, TV & more!
The Weekly Stuff Podcast #173 – Nintendo Switch Event, A Series of Unfortunate Events, and more!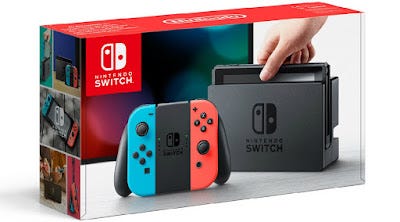 It's time for another episode of The Weekly Stuff Podcast with Jonathan Lack & Sean Chapman, a weekly audio show that explores the worlds of film, television, and video games. You can subscribe for free in iTunes by following this link. 
The biggest story of the week was undoubtedly Nintendo's full unveiling of their new Nintendo Switch console, which is arriving under two months from now. Sean and Jonathan break down everything from the event, including everything we know about the hardware, all the announced games, the overall presentation, and more, giving our (fairly different) thoughts on how Nintendo's showing did or did not excite us for the upcoming launch. We also talk a little bit about some recent gaming experiences and Jonathan reviews Netflix's outstanding adaptation of Lemony Snicket's A Series of Unfortunate Events, which debuted its first season this Friday. 
Enjoy! 
Stream The Weekly Stuff Podcast Episode #173

Download 'The Weekly Stuff' Episode #173 as an MP3
Subscribe for free to 'The Weekly Stuff' in iTunes!
Follow 'The Weekly Stuff' on Tumblr!
Follow Jonathan Lack on Twitter!
Follow Sean Chapman on Twitter!
The Weekly Stuff with Jonathan Lack & Sean Chapman is a weekly audio podcast, and if you subscribe in iTunes, episodes will be delivered automatically and for free as soon as they are released. If you visit www.jonathanlack.com, we also have streaming and downloadable versions of new and archival episodes for your listening pleasure.