Discover more from The Weekly Stuff Wordcast
Writing about Movie, Games, TV & more!
The Weekly Stuff Podcast #176 – Reviewing John Wick 2, Lego Batman, Gravity Rush 2, and more!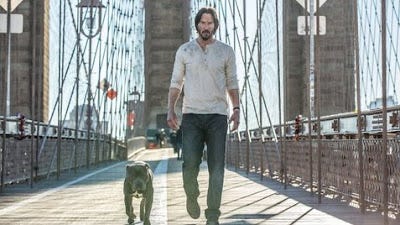 It's time for another episode of The Weekly Stuff Podcast with Jonathan Lack & Sean Chapman, a weekly audio show that explores the worlds of film, television, and video games. You can subscribe for free in iTunes by following this link.
In a particularly eclectic episode, Sean and Jonathan review a wide variety of content. Sean gives his final thoughts on the amazing Yakuza 0 for PS4, while Jonathan talks about the insightful hilarity of The Lego Batman Movie. Then it's time for two in-depth spoiler chats, as we break down the incredible set-pieces and awe-inspiring visuals of the outstanding John Wick Chapter 2 and revisit Gravity Rush 2 for an detailed look at the crazy, unique, and surprisingly powerful story.
Enjoy!
Stream The Weekly Stuff Podcast Episode #176


Download 'The Weekly Stuff' Episode #176 as an MP3
Subscribe for free to 'The Weekly Stuff' in iTunes!
Follow 'The Weekly Stuff' on Tumblr!
Follow Jonathan Lack on Twitter!
Follow Sean Chapman on Twitter!
The Weekly Stuff with Jonathan Lack & Sean Chapman is a weekly audio podcast, and if you subscribe in iTunes, episodes will be delivered automatically and for free as soon as they are released. If you visit www.jonathanlack.com, we also have streaming and downloadable versions of new and archival episodes for your listening pleasure.