Discover more from The Weekly Stuff Wordcast
Writing about Movie, Games, TV & more!
The Weekly Stuff Podcast #181 – Mass Effect Andromeda Impressions, More Zelda Talk, Beauty and the Beast, and more!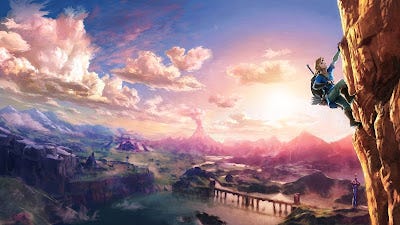 It's time for another episode of The Weekly Stuff Podcast with Jonathan Lack & Sean Chapman, a weekly audio show that explores the worlds of film, television, and video games. You can subscribe for free in iTunes by following this link.
Our very busy Spring continues with another grab bag style episode, as Jonathan shares his impressions from the first hours of Mass Effect Andromeda and opinion on Disney's smash hit Beauty and the Beast remake, and, for our main topic, we dive in even deeper to the wonderful world of The Legend of Zelda: Breath of the Wild. Sean has finally had the chance to start playing it, so there's a lot to break down, including points where he and Jonathan disagree on the game's effectiveness. Other topics covered include continued Nintendo Switch impressions and a list of Jonathan jumping on an internet bandwagon to share his favorite films from every year of his life.
Enjoy!
Stream The Weekly Stuff Podcast Episode #181


Download 'The Weekly Stuff' Episode #181 asan MP3
Subscribe for free to 'The Weekly Stuff' in iTunes!
Follow 'The Weekly Stuff' on Tumblr!
Follow Jonathan Lack on Twitter!
Follow Sean Chapman on Twitter!
The Weekly Stuff with Jonathan Lack & Sean Chapman is a weekly audio podcast, and if you subscribe in iTunes, episodes will be delivered automatically and for free as soon as they are released. If you visit www.jonathanlack.com, we also have streaming and downloadable versions of new and archival episodes for your listening pleasure.