Discover more from The Weekly Stuff Wordcast
Writing about Movie, Games, TV & more!
The Weekly Stuff Podcast #201 – Game of Thrones, News Round-up, August Game Preview & Twin Peaks Part 12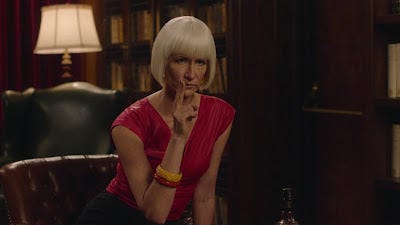 It's time for another episode of The Weekly Stuff Podcast with Jonathan Lack & Sean Chapman, a weekly audio show that explores the worlds of film, television, and video games. You can subscribe for free in iTunes by following this link.
In our second podcast of the week, we clean up some odds and ends by talking about a bunch of recent news – including Nintendo shenanigans, Persona announcements, and more – Jonathan shares some thoughts on the ongoing 7th season of Game of Thrones, and we preview some of the games we'll be talking about throughout the month of August, including Sonic Mania and Uncharted The Lost Legacy. And for our main topic, we dive into this week's episode of Twin Peaks, "Part 12," in which David Lynch gives us his own version of The X-Files, Dr. Jacobi continues his web crusade, and a certain fan-favorite returns in the weirdest way possible.
Enjoy, and remember to take a look at our awesome new Patreon page – if you pledge $10 or more by Friday, you'll get the first 5 episodes of our new Let's Play series at the end of the week, before they're released to the public!
Stream The Weekly Stuff Podcast Episode #201


Download 'The Weekly Stuff' Episode #201 as an MP3
Join us on Patreon for great rewards, including Early Access!
Subscribe to our YouTube Channel!
Subscribe for free to 'The Weekly Stuff' in iTunes!
Follow Jonathan Lack on Twitter!
Follow Sean Chapman on Twitter!
The Weekly Stuff with Jonathan Lack & Sean Chapman is a weekly audio podcast, and if you subscribe in iTunes, episodes will be delivered automatically and for free as soon as they are released. If you visit www.jonathanlack.com, we also have streaming and downloadable versions of new and archival episodes for your listening pleasure.