Discover more from The Weekly Stuff Wordcast
Writing about Movie, Games, TV & more!
The Weekly Stuff Podcast #204 – Sonic Mania Review, SNES Classic Debacle & Twin Peaks Part 15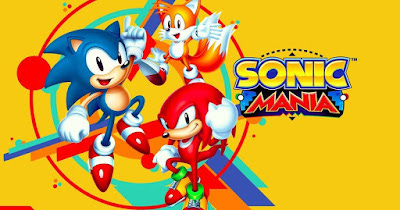 It's time for another episode of The Weekly Stuff Podcast with Jonathan Lack & Sean Chapman, a weekly audio show that explores the worlds of film, television, and video games. You can subscribe for free in iTunes by following this link.
It's a diverse slate of topics this week as talk movies, games, TV, and so much more. First, Jonathan talks Steven Soderbergh's wonderful new Logan Lucky and counts down his favorite 5 films of the 2017 summer movie season. Then we move on to discussing the Great Super NES Classic Pre-Order Debacle of 2017, and break down how Nintendo so thoroughly, insultingly botched a launch they should have had ample time and experience to prepare for. After running through some other pieces of film and gaming news, we then give a full spoiler-filled review of the outstanding Sonic Mania, which both of us declare the greatest Sonic the Hedgehog game ever made. And finally, we review "Part 15" of Twin Peaks: The Return, another great, immensely moving episode as we head towards the series' home stretch.
Enjoy, and join our Patreon today to get access to Bonus Podcasts, Let's Play gaming videos, and more!  
Time Chart:
Intro: 0:00:00 – 0:04:26
Stuff, including Best of the Summer Movie Season: 0:04:26 – 0:16:35
SNES Classic Debacle: 0:16:35 – 0:35:55
News: 0:35:55 – 1:13:05
Sonic Mania Review: 1:13:05 – 2:15:08
Twin Peaks Part 15: 2:15:08 – 3:18:16
Stream TheWeekly Stuff Podcast Episode #204



Download 'The Weekly Stuff' Episode #204 as an MP3
Join us on Patreon for great rewards, including Early Access!
Subscribe to our YouTube Channel!
Subscribe for free to 'The Weekly Stuff' in iTunes!
Follow Jonathan Lack on Twitter!
Follow Sean Chapman on Twitter!
The Weekly Stuff with Jonathan Lack & Sean Chapman is a weekly audio podcast, and if you subscribe in iTunes, episodes will be delivered automatically and for free as soon as they are released. If you visit www.jonathanlack.com, we also have streaming and downloadable versions of new and archival episodes for your listening pleasure.