Discover more from The Weekly Stuff Wordcast
Writing about Movie, Games, TV & more!
The Weekly Stuff Podcast #206 – Twin Peaks Finale Review, Yakuza Kiwami, Mario + Rabbids & More!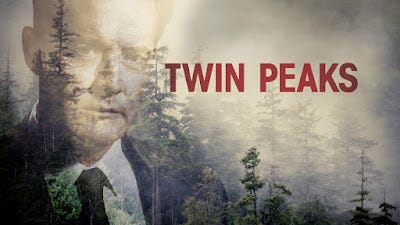 It's time for another episode of The Weekly Stuff Podcast with Jonathan Lack & Sean Chapman, a weekly audio show that explores the worlds of film, television, and video games. You can subscribe for free in iTunes by following this link.
This Sunday, David Lynch's masterful Twin Peaks: The Return came to an end on Showtime, with Parts 17 and 18, and as one of our favorite things we have ever talked about in six years of this podcast, we had a lot to say on the perfect and provocative ending. As in, almost three hours worth of things to say. But if you don't watch Twin Peaks, fear not! There's another hour of content at the top of the show, in which we discuss the re-release of Close Encounters of the Third Kind, go over the news that Colin Trevorrow has been booted from Star Wars Episode IX, and offer reviews of Yakuza Kiwami for the PS4 and Mario + Rabbids: Kingdom Battle for the Nintendo Switch. And then we talk about the weird, wonderful, soaring send-off to the world of Twin Peaks, if you've been following along.
Enjoy, and join our Patreon today to get access to Bonus Podcasts, Let's Play gaming videos, and more!  
Time Chart:
Intro: 0:00:00 – 0:04:39
Stuff: 0:04:39 – 0:17:52
News: 0:17:52 – 0:33:23
Yakuza Kiwami: 0:33:23 – 0:50:33
Mario + Rabbids: 0:50:33 – 1:08:57
Twin Peaks Parts 17 & 18: 1:08:57 – 3:46:54
Stream The Weekly Stuff Podcast Episode #206


Download 'The Weekly Stuff' Episode #206 as an MP3
Join us on Patreon for great rewards, including Early Access!
Subscribe to our YouTube Channel!
Subscribe for free to 'The Weekly Stuff' in iTunes!
Follow Jonathan Lack on Twitter!
Follow Sean Chapman on Twitter!
The Weekly Stuff with Jonathan Lack & Sean Chapman is a weekly audio podcast, and if you subscribe in iTunes, episodes will be delivered automatically and for free as soon as they are released. If you visit www.jonathanlack.com, we also have streaming and downloadable versions of new and archival episodes for your listening pleasure.