Discover more from The Weekly Stuff Wordcast
Writing about Movie, Games, TV & more!
The Weekly Stuff Podcast #209 – SNES Classic, Red Dead Trailer, and Blade Runner Retrospective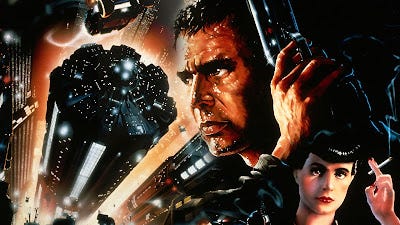 It's time for another episode of The Weekly Stuff Podcast with Jonathan Lack & Sean Chapman, a weekly audio show that explores the worlds of film, television, and video games. You can subscribe for free in iTunes by following this link.
With Blade Runner 2049 on the horizon, it's finally time to revisit one of our favorite films of all times by diving deep with Ridley Scott's original Blade Runner. This is a movie we have both loved for a very long time, and one we've wanted to do a podcast about for years, so this episode is a long time coming. It's a movie that gives us plenty to talk about, but we still find time to share some stories (about classic Doctor Who, indie games, and more), break down the new trailer for Red Dead Redemption 2, and discuss the launch and our initial impressions of Nintendo's hotly anticipated SNES Classic.
Enjoy!
Time Chart:
Intro: 0:00:00 – 0:03:35
Stuff: 0:03:35 – 0:35:25
News, including Red Dead Redemption 2 trailer analysis: 0:35:25 – 1:08:38
SNES Classic Impressions: 1:08:38 – 1:37:34
Blade Runner Retrospective: 1:37:34 – 3:11:08
Stream The Weekly Stuff Podcast Episode #209


Download 'The Weekly Stuff' Episode #209 as an MP3
Join us on Patreon for great rewards, including Early Access!
Subscribe to our YouTube Channel!
Subscribe for free to 'The Weekly Stuff' in iTunes!
Follow Jonathan Lack on Twitter!
Follow Sean Chapman on Twitter!
The Weekly Stuff with Jonathan Lack & Sean Chapman is a weekly audio podcast, and if you subscribe in iTunes, episodes will be delivered automatically and for free as soon as they are released. If you visit www.jonathanlack.com, we also have streaming and downloadable versions of new and archival episodes for your listening pleasure.