Discover more from The Weekly Stuff Wordcast
Writing about Movie, Games, TV & more!
The Weekly Stuff Podcast #210 – Star Wars Stuff, Movie News, and Blade Runner 2049 Review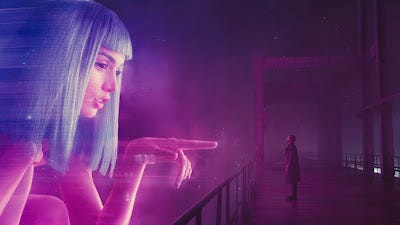 It's time for another episode of The Weekly Stuff Podcast with Jonathan Lack & Sean Chapman, a weekly audio show that explores the worlds of film, television, and video games. You can subscribe for free in iTunes by following this link.
After a week off, we have a whole lot of stuff to cover, from a bevy of interesting movie trailers – including Justice League and Star Wars: The Last Jedi – to Sean's experiences with the Star Wars Battlefront II beta, to the horrific revelations about Hollywood mogul and serial sex predator Harvey Weinstein (like all parts of our lives these days, there's a lot of tonal whiplash to this episode). And for our main topic, we cover one of the year's most fascinating films, the 35-years-later sequel Blade Runner 2049. Sean and Jonathan don't see eye-to-eye on every part of the film, but it still makes for a deep and engaging discussion about a movie that is absolutely worth talking about.
Enjoy!
Time Chart:
Intro: 0:00:00 – 0:05:23
Stuff, including Star Wars Battlefront II Beta: 0:05:23 – 1:03:00
Weinstein news and sexual harassment in Hollywood: 1:03:00 – 1:21:30
News, including Star Wars & Justice League trailer analysis: 1:21:30 – 1:57:55
Blade Runner 2049 Review: 1:57:55 – 3:19:56
Stream The Weekly Stuff Podcast Episode #210


Download 'The Weekly Stuff' Episode #210 as an MP3
Subscribe to our YouTube Channel!
Subscribe for free to 'The Weekly Stuff' in iTunes!
Follow Jonathan Lack on Twitter!
Follow Sean Chapman on Twitter!
The Weekly Stuff with Jonathan Lack & Sean Chapman is a weekly audio podcast, and if you subscribe in iTunes, episodes will be delivered automatically and for free as soon as they are released. If you visit www.jonathanlack.com, we also have streaming and downloadable versions of new and archival episodes for your listening pleasure.