Discover more from The Weekly Stuff Wordcast
Writing about Movie, Games, TV & more!
The Weekly Stuff Podcast #81 - Infamous: Second Son Review & Discussion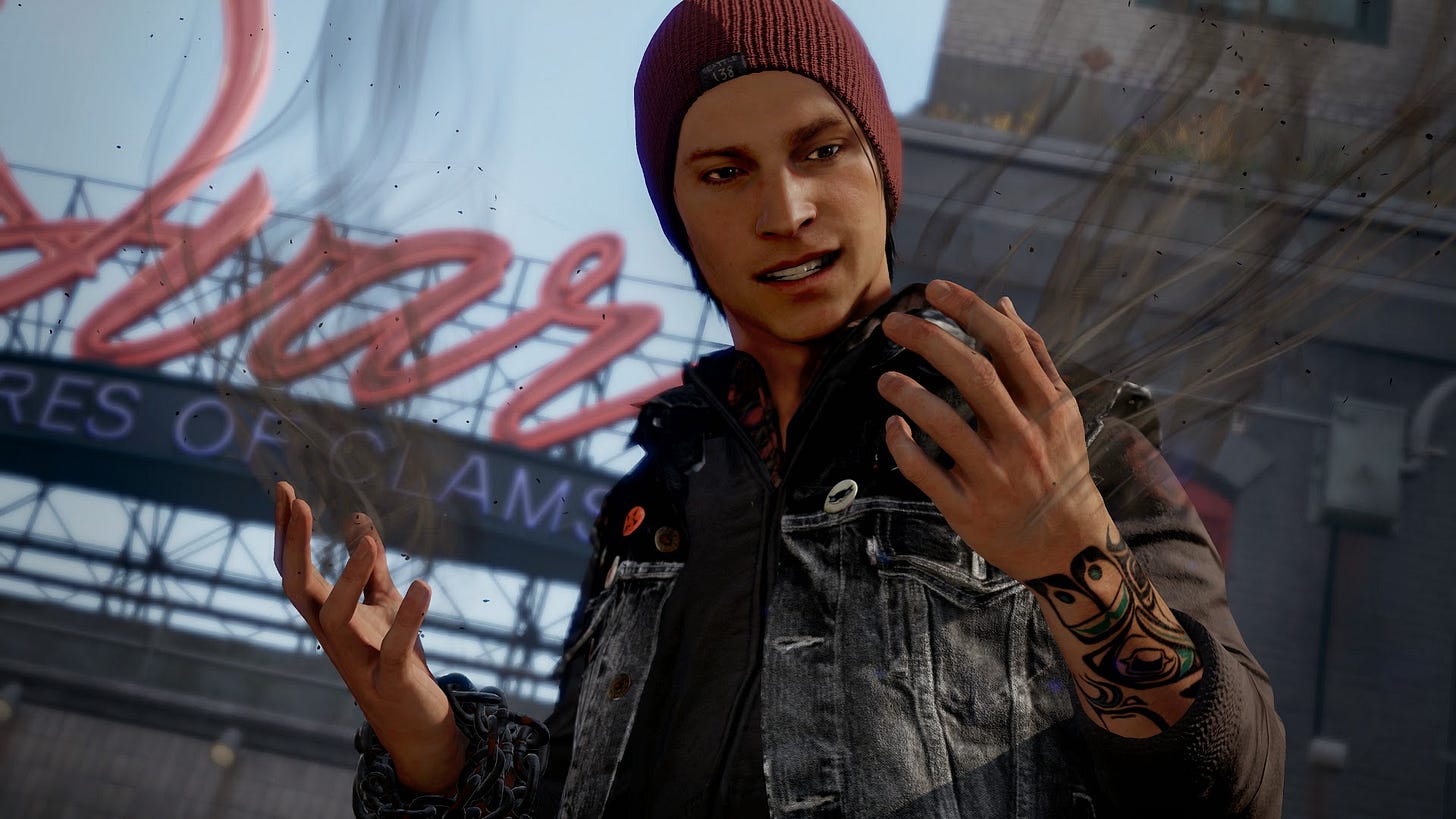 It's time for another episode of The Weekly Stuff Podcast with Jonathan Lack & Sean Chapman, a weekly audio show that explores the worlds of film, video gaming, and television. Remember to subscribe for free in iTunes by following this link!

On this week's show, we offer an in-depth review and discussion of the first major post-launch exclusive for the PlayStation 4, Infamous: Second Son. Suffice it to say, we're both big fans of this surprisingly excellent game, and there is a lot to cover. The review is filled with spoilers, though, so be sure to have played the game before listening!
For those who have yet to complete Infamous, however, we spend the first hour or so of today's show also discussing my frustrating and sad misadventures syncing (and losing) a bunch of hard-earned PSN trophies, while Sean talks about the many wonders of his shiny new laptop, and the stressful memories of his old laptop dying a long, slow death.
Enjoy!


Download and Stream 'The Weekly Stuff' Episode #81 as an MP3
Subscribe for free to 'The Weekly Stuff' in iTunes!
Follow 'The Weekly Stuff' RSS Feed Online!
If you have questions, comments, or concerns about The Weekly Stuff, or would like to write in to the podcast to have your questions read on the show, please e-mail dinochow@jonathanlack.com.
The Weekly Stuff with Jonathan Lack & Sean Chapman is a weekly audio podcast, and if you subscribe in iTunes, episodes will be delivered automatically and for free as soon as they are released. If you visit www.jonathanlack.com, we also have streaming and downloadable versions of new and archival episodes for your listening pleasure.