Discover more from The Weekly Stuff Wordcast
Writing about Movie, Games, TV & more!
UPDATE: The Weekly Stuff Podcast #90 - Destiny 1st-Look Alpha Reactions & E3 Wrap-up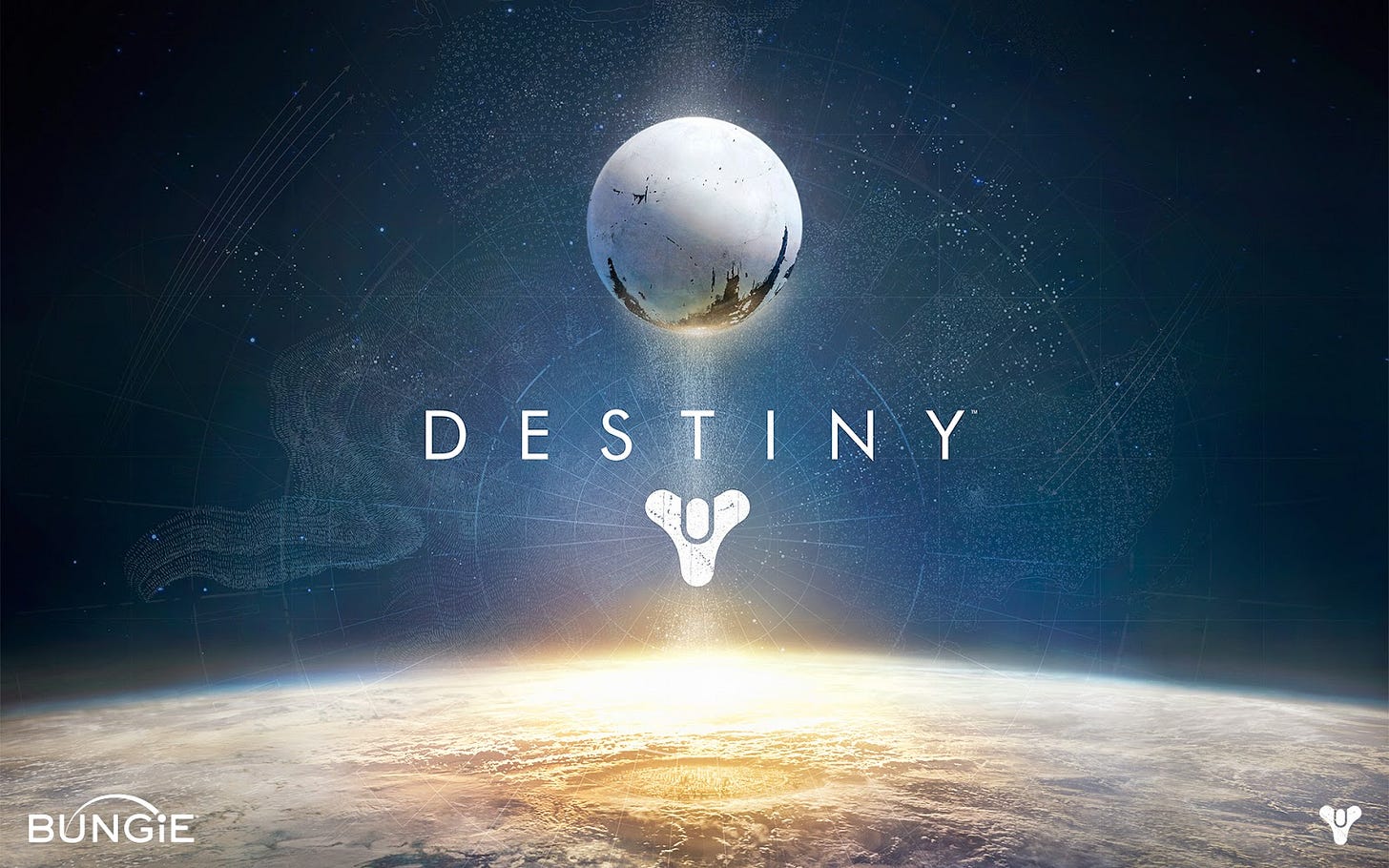 UPDATE: As was brought to my attention by listener Kenneth - Thanks Kenneth! - the file uploaded here and to iTunes was missing the last half-hour of the show. Oops! After 90 episodes, I guess we were due for a technical SNAFU. Don't worry - those 30 minutes DO exist, and I have re-uploaded the episode, on this page, the Podcast Archive, and to iTunes, with the full episode, without any technical errors. Sorry for the inconvenience, and if there is ever a problem like this, please don't hesitate to contact me here, on Twitter, via e-mail, etc. 

It's time for another episode of The Weekly Stuff Podcast with Jonathan Lack & Sean Chapman, a weekly audio show that explores the worlds of film, video gaming, and television. Remember to subscribe for free in iTunes by following this link!
Last week, we broke down all the biggest news from the E3 gaming conference, and this week, we return for some final E3 wrap-up, including discussions of Ubisoft's gender kerfuffle with Assassin's Creed Unity and Far Cry 4, more talk of Nintendo and their Wii U struggles, and thoughts on Microsoft's plans for developers with their uncoupling of the Kinect from Xbox One.
Most importantly, though, we spent all weekend playing the first-look Alpha for Bungie's Destiny, announced at Sony's E3 press conference, and we have lots and lots of thoughts on our early experiences with what is undoubtedly our most anticipated game of 2014. As lifelong Halo fans, Bungie is easily one of our favorite developers, and it is an absolute joy to finally see what they have in store for the next generation of gaming.
Also discussed are Warner Bros' supposed plans for an ambitious (and foolhardy) DC cinematic universe, and some final thoughts on Ubisoft's Watch Dogs, which we first reviewed two episodes back.
Enjoy!


Downloadand Stream 'The Weekly Stuff' Episode #90 as an MP3
Subscribe for free to 'The Weekly Stuff' in iTunes!
Follow 'The Weekly Stuff' RSS Feed Online!
If you have questions, comments, or concerns about The Weekly Stuff, or would like to write in to the podcast to have your questions read on the show, please e-mail dinochow@jonathanlack.com.
The Weekly Stuff with Jonathan Lack & Sean Chapman is a weekly audio podcast, and if you subscribe in iTunes, episodes will be delivered automatically and for free as soon as they are released. If you visit www.jonathanlack.com, we also have streaming and downloadable versions of new and archival episodes for your listening pleasure.