Discover more from The Weekly Stuff Wordcast
Writing about Movie, Games, TV & more!
The Weekly Stuff Podcast #92 - Destiny Beta Chat and Miscellaneous Movie & Gaming News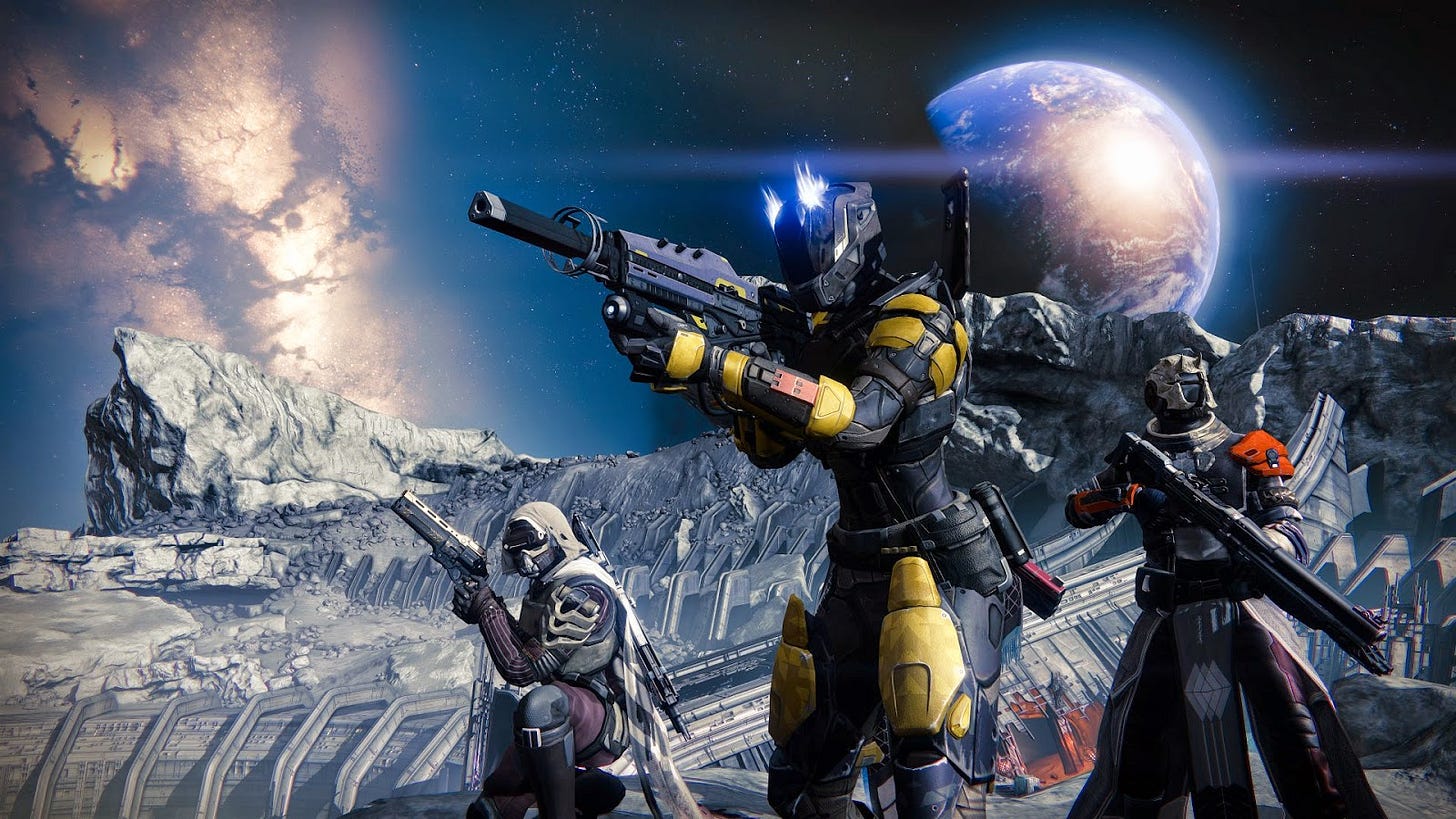 It's time for another episode of the increasingly mis-named The Weekly Stuff Podcast with Jonathan Lack & Sean Chapman, a weekly audio show that explores the worlds of film, video gaming, and television. Remember to subscribe for free in iTunes by following this link!
This week's show is a fairly relaxed, casual affair, as we spend some time discussing recent video games we've been playing, break down some interesting movie and gaming news (including some speculation over Marvel's recently revealed release date calendar through 2019), and, finally, talk about Bungie's Destiny beta, which we've been greatly enjoying for the past week. It's not a very busy episode, but it is a fun one, and with Doctor Who returning in August, we have some big plans for upcoming episodes – listen in so you know what to expect.
Enjoy!


Download and Stream 'The Weekly Stuff' Episode #92 as an MP3
Subscribe for free to 'The Weekly Stuff' in iTunes!
Follow 'The Weekly Stuff' RSS Feed Online!
If you have questions, comments, or concerns about The Weekly Stuff, or would like to write in to the podcast to have your questions read on the show, please e-mail dinochow@jonathanlack.com.
The Weekly Stuff with Jonathan Lack & Sean Chapman is a weekly audio podcast, and if you subscribe in iTunes, episodes will be delivered automatically and for free as soon as they are released. If you visit www.jonathanlack.com, we also have streaming and downloadable versions of new and archival episodes for your listening pleasure.