Discover more from The Weekly Stuff Wordcast
Writing about Movie, Games, TV & more!
The Weekly Stuff Podcast #96 - Video Game News, DC Shenanigans, & Doctor Who S8E2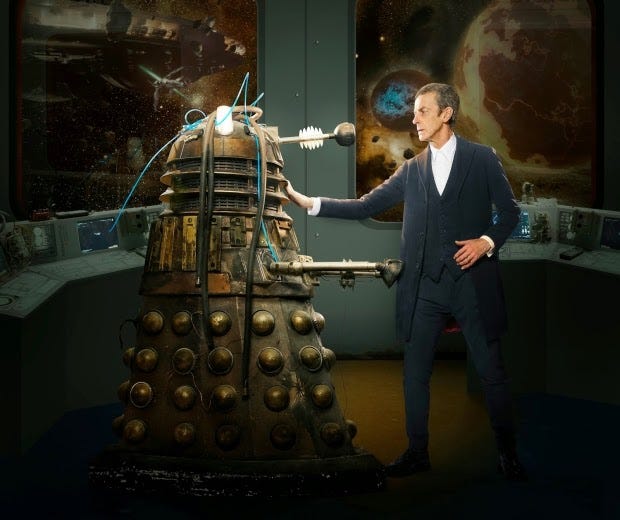 It's time for another episode of The Weekly Stuff Podcast with Jonathan Lack & Sean Chapman, a weekly audio show that explores the worlds of film, video gaming, and television. Remember to subscribe for free in iTunes by following this link!

The new season of Doctor Who is moving full steam ahead, and as always, we talk about the latest episode – "Into the Dalek" – in great detail at the end of the episode. But there were plenty of other topics to cover this week, from gaming's depressingly misogynist week, to Nintendo's big, confusing New 3DS announcement, to DC's reported policy of outlawing humor in superhero films. All this, plus stories of Sean and Jonathan playing Diablo III co-op and brief reviews of recent arthouse films round out the episode.
Enjoy!

Download and Stream 'The Weekly Stuff' Episode #96 as an MP3
Subscribe for free to 'The Weekly Stuff' in iTunes!
Follow 'The Weekly Stuff' RSS Feed Online!
If you have questions, comments, or concerns about The Weekly Stuff, or would like to write in to the podcast to have your questions read on the show, please e-mail dinochow@jonathanlack.com.
The Weekly Stuff with Jonathan Lack & Sean Chapman is a weekly audio podcast, and if you subscribe in iTunes, episodes will be delivered automatically and for free as soon as they are released. If you visit www.jonathanlack.com, we also have streaming and downloadable versions of new and archival episodes for your listening pleasure.