Discover more from The Weekly Stuff Wordcast
Writing about Movie, Games, TV & more!
The Weekly Stuff Podcast #99 - Super Smash Bros. 3DS Demo Thoughts & Doctor Who S8E5 Review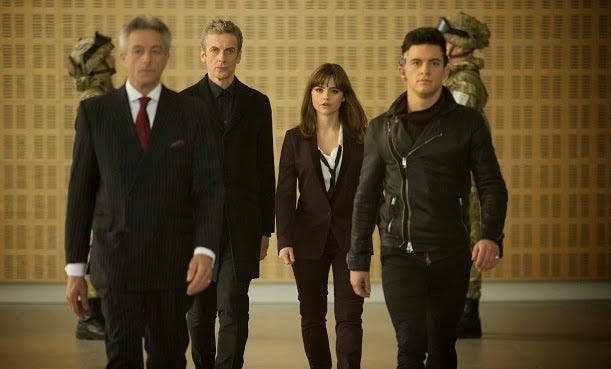 It's time for another episode of The Weekly Stuff Podcast with Jonathan Lack & Sean Chapman, a weekly audio show that explores the worlds of film, video gaming, and television. Remember to subscribe for free in iTunes by following this link!

This week's episode is rather short – we covered so much material last time, there wasn't a lot left over – as we review the latest episode of Doctor Who, "Time Heist," along with some other odds and ends, including the recently released demo for Super Smash Bros. for Nintendo 3DS. Does the classic Smash Bros. formula really translate to a portable system? And even if it does, is that really sufficient explanation for why Jonathan can't stop playing it?
Enjoy, and come back next week for our landmark 100th episode! 
Download and Stream 'The Weekly Stuff' Episode #99 as an MP3
Subscribe for free to 'The Weekly Stuff' in iTunes!
Follow 'The Weekly Stuff' RSS Feed Online!
If you have questions, comments, or concerns about The Weekly Stuff, or would like to write in to the podcast to have your questions read on the show, please e-mail dinochow@jonathanlack.com.
The Weekly Stuff with Jonathan Lack & Sean Chapman is a weekly audio podcast, and if you subscribe in iTunes, episodes will be delivered automatically and for free as soon as they are released. If you visit www.jonathanlack.com, we also have streaming and downloadable versions of new and archival episodes for your listening pleasure.