Discover more from The Weekly Stuff Wordcast
Writing about Movie, Games, TV & more!
This Week's Movie Reviews - "Ted," "Magic Mike," "People Like Us," "Your Sister's Sister," and "The Amazing Spider-Man"
It's Friday morning again, which means I have a whole slew of new movie reviews for your reading pleasure over at We Got This Covered, and a handy set of links to help you find them: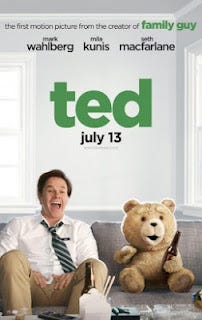 First, there's Seth MacFarlane's "Ted," an irreverent comedy about a thirty-year-old slacker and his teddy-bear best friend. I didn't love the film, but as I write in the review, "I did enjoy 'Ted.' I did not enjoy it greatly, nor do I ever desire to see it again, but it made me laugh, I enjoyed the performances, and the special effects used to bring the title character to life are truly awe-inspiring. It is not a bad film, but it squanders an awful lot of potential, and though I won't dissuade you from checking it out, I can't recommend it too enthusiastically either." Read the full review at We Got This Covered.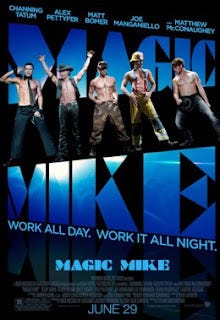 Next is Steven Soderbergh's "Magic Mike," a comedy about male strippers starring Channing Tatum. It's probably the weekend's best wide release, a very fun, ocassionaly insightful work that sees the always-interesting Soderbergh at his most energized. "If you're a woman looking to flex the "female gaze," go with a group of friends and have a good time. I doubt it will disappoint. Fans of Soderbergh, be they women or men, should absolutely do the same. 'Magic Mike' is far from perfect, but that's what I love about it. The film is a fun and fascinating work I wholeheartedly recommend." Read the full review at We Got This Covered.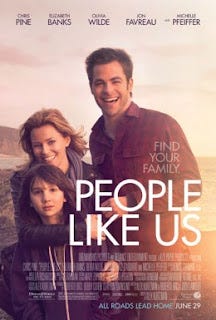 "People Like Us" comes from Alex Kurtzman and Roberto Orci, the writers behind "Transformers" and "Star Trek," and it's a respectable attempt at shifting into dramatic territory. Sadly, it's not a very good one. That being said, it did provide one of the better openings I've written in a while: "Someday, Hollywood writers will realize that drama and frustrating plot contrivances are not the same thing, and my job shall become substantially more pleasurable. Someday, good actors will not be wasted on deplorable characters, and I will be a happier person for it. Someday, an American film company will produce a film with a father figure who hasn't ruined the lives of all his children, and for once I won't feel sad thinking about how many people in the industry must have had horrible childhoods. Someday, preteens shall be depicted as actual children rather than neurotic amalgamations of every annoying or off-putting quality a human being could possess, and I won't want to shove a fork in my eye every time a child walks on screen. Alas, these are dreams of better days, and 'People Like Us' is proof they have not arrived." Read the full review at We Got This Covered.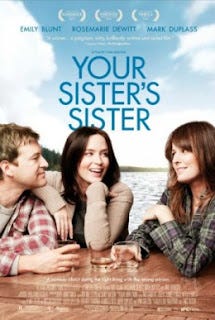 Lynn Shelton's quiet character piece "Your Sister's Sister" expands this week, and if it's playing in one of your cities – including Denver – it's definitely my recommendation for the weekend. Featuring tremendous performances by Mark Duplass, Emily Blunt, and Rosemarie DeWitt, along with a strong script from Shelton, the film gives the viewer plenty to ponder, and lots to enjoy. "I cannot say I have a great amount of passion for the film, but when one watches as many movies as I do, those that bear a strong voice and meaningful authenticity always stand out. 'Your Sister's Sister' is one of those films, and I admire it greatly." Read the full review at We Got This Covered.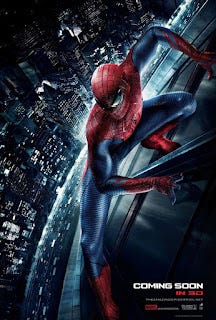 Finally, I have an early review of next week's big blockbuster, Marc Webb's "The Amazing Spider-Man." Though the film has been met with cynicism since its announcement, the finished product absolutely lives up to its title. "Sam Raimi's films – the first two, at least – were tremendous interpretations of the Spidey mythos, but they hardly hold definitive claim to that territory. Raimi gave us one take on the character, and now Marc Webb arrives to give his own, just as countless authors and artists have reimagined Spider-Man in the world of comic books. The highest praise I can lend "The Amazing Spider-Man" is that Webb's vision is so strong, his take on the character and universe so different from what Raimi imagined ten years ago, that I spent almost no time whatsoever thinking about prior films while watching. "The Amazing Spider-Man" stands on its own, and it stands quite tall indeed." Read the full review at We Got This Covered.
If that's not enough for you, don't worry. There will be plenty more next week. See you there.