Discover more from The Weekly Stuff Wordcast
Writing about Movie, Games, TV & more!
My 700th Published Article! A Look Back at Every Movie I Have Ever Reviewed!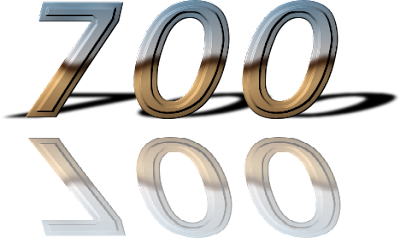 I have kept a running count of every article I have ever written and published for a few years now.  This includes movie, music, and TV reviews, along with other types of posts, like opinion and satire pieces.  Since I've kept all my files going back to 2002, when I began writing for The Denver Post's "Colorado Kids," the list is a very accurate archive of everything I've ever published.
And with this post, I have just hit 700 published article.
700 is a big number.  I like it because it contains the number 7, which I've always thought was a pretty cool number.  I'm proud of this milestone, and I reached it in record time; only one year ago, I hit 500.  Lots has happened during the publication of these 700 articles, and I've written for different places – Colorado Kids, YourHub, and now www.jonathanlack.com - but with each new article, I've become more and more fond of what I do.  And of course, I wouldn't have written one of them without your support.  My deepest gratitude goes out to all my readers. 
I though I would do something special for the occasion, and I think what I've pulled together qualifies.  I've made a list of every movie I have ever reviewed, and after the jump, I'm going to give you my very, very brief thoughts on each and every one of them.  You'll learn a little bit of my personal history and, hopefully, see a portrait of what film has looked like over the last eight years. 
For the seven-hundredth time, enjoy!  Reviews, lots of them, after the jump…
A quick note before we get started: reviews are organized by year; from 2003 to 2006, I don't have the publication dates, so the films are arranged alphabetically (mostly).  After that, starting in 2007, films are arranged chronologically by review date. 

2003:
--From here to the end of 2006, I wrote for the Denver Post's "Colorado Kids," in print and online. 
Good Boy – The first film I was ever sent to review (though I was not yet the official Colorado Kids movie critic); I saw it on my birthday.  I think it was about a kid whose dog learns to fight crime, or something like that.  It was garbage. 
2004: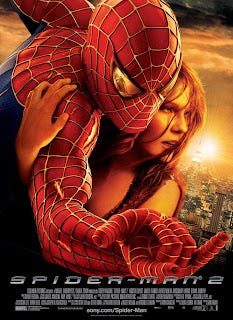 Spider-Man 2 – I always say this was the first film I reviewed, since it was the first press screening I was sent to as the official Colorado Kids "Movie Kid."  It's still one of my favorite movies, epic and emotional and meaningful, a gold standard for comic book movies.
Evergreen – An indie so horrible it has never been released on DVD.  Thank God.  Here's a confession I have never made – even though I was there as press, I walked out it was so bad.  I've never done that again.  I guess that makes this the gold standard for crap.
Friday Night Lights – I've never seen the acclaimed TV show, but my vague recollections tell me this Football drama was actually pretty good.
Ladder 49 – Only saw it the one time, but a very memorable, if manipulative, drama about New York firefighters.
Lemony Snicket's A Series of Unfortunate Events – I loved these books as a kid; they taught me most of my vocabulary.  I liked the movie at first, but with each re-watch, I realized more and more how off the mark the film was.
Raise Your Voice – Remember when Hillary Duff had a career?  Overwrought singing drama "Raise Your Voice" is the reason she shouldn't. 
Ray – Great biopic about Ray Charles, probably the first biopic I ever saw.
Shark Tale – Epitomizes everything that's wrong with DreamWorks animation, namely, too many damn pop culture references.  But it had Martin Scorsese voicing a blowfish, so it has its place in the world.
Shrek 2 – A damn good sequel, and the last good thing to ever come out of the Shrek franchise.
Sky Captain and the World of Tomorrow – A really fun, woefully underrated adventure flick that featured then-pioneering special effects.  Fun anecdote: even though I was there to review it, my Dad made me go get popcorn and I missed the first few minutes.
Surviving Christmas – Awful comedy with Ben Affleck; it's a good thing he made "The Town" so I can forgive him for this kind of crap.
The Princess Diaries 2: Royal Engagement – Oh, Anne Hathaway, how I love thee, let me count – ahem – this movie was okay.  Perfectly harmless.
Wimbledon – Oh, Kirsten Dunst, how I – ahem – decent Tennis-based romantic comedy.  I remember virtually nothing about it except that it spent much of its run-time implying that Kirsten Dunst was naked.
The SpongeBob SquarePants Movie – The best thing to ever come out of the SpongeBob phenomenon.  It's still not very good. 
2005:
Batman Begins – Fantastic movie, absolutely the best superhero origin film ever, and a great psychological study to boot. 
Bewitched – This movie gets a bad rap.  It's the rare TV reboot/remake that tried to get creative.  Did it work 100 percent?  No.  Was it terrible?  Absolutely not. 
Charlie and the Chocolate Factory – I still contend that as a film, this is better than the Gene Wilder version.  But it doesn't have Gene Wilder.  So in the end, I still prefer the original.  But this is absolutely one of Tim Burton's greatest visual triumphs. 
Chicken Little – Disney's all-time greatest embarrassment?  Maybe.  This decade also gave us "Home on the Range" and "Meet the Robinsons," so there's competition, but when you have Joan Cusack voicing a Chicken….do I even need to finish that sentence? 
Coach Carter – One of Samuel L. Jackson's finest hours as an inspirational basketball coach; this movie snuck up on me, and though I've never revisited it, I thought it was fantastic.
Corpse Bride – A huge let-down from Tim Burton; all the visual flair from "Nightmare Before Christmas" without any of the personality that made "Nightmare" a great movie. 
Dreamer – I think this was a movie about a horse.  And I'm pretty sure it had Dakota Fanning.  I don't remember liking it, and I think it's the reason why I've always been averse to Fanning. 
Elizabethtown – People are way, way too harsh on this movie, citing it as reason to banish Cameron Crowe from Hollywood.  I liked it.  I still like it.  Orlando Bloom and, more importantly, Kirsten Dunst are great in it, and it opened my eyes to the power of pop music in cinema. 
Fantastic Four – One of the worst superhero movies ever; plays like an awful nineties sitcom rather than an action film, and has a low-budget look to match.
Harry Potter and the Goblet of Fire – I've always had a love-and-hate relationship with this movie, but recently, I've discovered I really do love it, just as I did when I first reviewed it.
Herbie: Fully Loaded – It took Lindsay Lohan far, far too long to lose her career.  She should have been thrown in jail after starring in this terrible reboot.
Howl's Moving Castle – I had seen Hayao Miyazaki's "Spirited Away" years earlier, and hadn't liked it because I was far too young for the material.  Having grown up a little bit, I loved "Howl's Moving Castle," and have been a Miyazaki junkie ever since.
Kicking and Screaming – Haven't seen this one in years, but I liked it as a kid; good, harmless comedy with Will Farrell, back in that brief era when he did kids movies.  Have there been any films about soccer since?
King Kong – Peter Jackson's follow-up to "Lord of the Rings" isn't on par with his masterpiece trilogy, but it's a fabulous effort in its own right, respectful to the source material while also justifying its reason for existence. 
Mr. and Mrs. Smith – A damn good action flick from Doug Liman; watching Brad Pitt and Angelina Jolie on screen, it was clear even to my younger brain that they were in love, even though the news of their affair hadn't yet broke.
Oliver Twist – Yes, Roman Polanski actually directed a film version of the Dickens novel.  It wasn't half bad. 
Pride and Prejudice – This is the Joe Wright version starring Keira Knightley.  I hated it as a kid, because no twelve-year-old likes Jane Austen, but after reading the novel last year, I rediscovered this film and fell in love with it.  Knightley's best performance by far.
Rebound – Crappy basketball comedy starring…um…let me look this up….Martin Lawrence!  Hey, I remember him!  He used to be in movies before this came out!
The Chronicles of Narnia: The Lion, The Witch, and the Wardrobe – The antithesis of the "Harry Potter" series; cheesy, manufactured, overwrought, and poorly acted.  Liam Neeson's Aslan is cool, I guess, but everything else?  Hmm…
The Dukes of Hazzard – Nothing like the show, I assume, but not a total disaster.  I remember almost nothing about it, which means it probably was probably exceptionally mediocre.
The Greatest Game Ever Played – One of the only Golf dramas in recent memory, and suggested an alternate, dramatic career path for young Shia LaBeouf, before he got ensnared in "Transformers."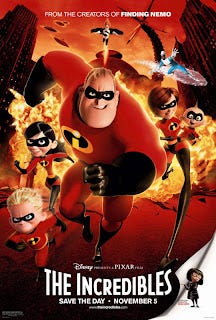 Star Wars Episode III: Revenge of the Sith – People at my school hated me for getting to see this early.  I didn't care.  I was seeing "Star Wars" a week before everyone else.  And it was awesome.
The Incredibles – One of the Pixar masterpieces (read: a film made by Pixar), great then and even better now that I'm more grown up.
The Interpreter – I don't remember the specifics of this Sydney Pollack political thriller starring Nicole Kidman, but I remember it being really, really good.
The Legend of Zorro – I liked this a lot at the time, Antonio Banderas is awesome, but I liked it less when I saw the first, and infinitely superior film, "The Mask of Zorro."
The Longest Yard – Most unnecessary, ill-formed remake ever?  No, but close.  Damn close. 
The Perfect Man – Another reason Hillary Duff doesn't have a career.  One of the films that fostered my lifelong hatred of the romantic comedy.
Valiant – Possibly the most forgettable animated film I've ever seen.  I think it had birds.  I think it was set in World War II.  Other than that, I'm drawing a total blank.
Wallace and Gromit: The Curse of the Were-Rabbit – One of the most memorable animated movies, a terrific feature adventure for Aardman's beloved Claymation heroes. 
War of the Worlds – I haven't seen this in years, but as I recall, this was a wonderfully intense thrill ride from Steven Spielberg.  Not one of his best, but highly memorable. 
2006:
Curious George – They actually made this…and it was unbelievably bland, except for one moment that I distinctly remember where they make a "Go Fuck Yourself" joke.  Seriously.  In "Curious George," they made a "Go Fuck Yourself" joke.  They don't say the words, but they imply it, and I knew exactly what they were talking about. 
Eight Below – God I saw a lot of crap.  This is a film where Cuba Gooding Jr. searches for his lost sled dogs.  Bad. 
Eragon – One of the worst literary adaptations in recent memory; I like the book quite a bit, and they got literally everything wrong, except for Jeremy Irons, who was well-cast as Brom.  Otherwise?  Shudder…I've seen many TV shows that look better than this movie did.
Glory Road – The film, a basketball drama, was great, but I had more fun interviewing the film's cast and crew, including actor Josh Lucas and producer Jerry Bruckheimer.
Hoot – I think it had owls….maybe that's just cause the title is pretty self-explanatory.
The Jungle Book 2 – The strange experiment by the Walt Disney Company to release one of their awful direct-to-video sequels in theatres.  Why couldn't they just leave Baloo alone?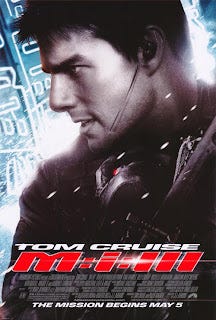 Looking for Comedy in the Muslim World – I bet none of you have ever heard of this movie.  It's a film by Albert Brooks where he goes to the Middle East to learn about comedy in the Muslim World.  I liked it; I think I'd only previously seen Brooks on "The Simpsons."  More significantly, this was the first time I ever went to the Landmark Mayan theatre.  It was love at first sight. 
Mission: Impossible 3 – One of the best action movies of recent times.  It stands on its own apart from its lesser predecessors, so I basically regard this as the first film.  Can't wait for "Ghost Protocol!"
Monster House – I hated, hated, hated, hated this animated "Comedy" about a bunch of annoying kids who break into an old man's house.  I was rooting for the house. 
Roving Mars – A fascinating IMAX documentary I had to watch way too many times because of school field trips.
Stranger Than Fiction – A decent dramatic comedy with Will Ferrell.  I don't think I have anything more to say than that.
The Holiday – Um…let's see, romantic comedy with Jack Black, Kate Winslet, Cameron Diaz, and…er…Jude Law?  Was I right…checks Wikipedia…I was! HAH!!!
The Illusionist – A very good magician-based drama starring Edward Norton; Christopher Nolan's "The Presitge" was even better, but I didn't review it for some reason. 
The Pink Panther – Why, Steve Martin, Why?  Why would you do this to poor Peter Sellers?  He never hurt anybody!  WHY?  WHHHYYYY?!?!?!?!!
The Pursuit of Happyness – Will Smith and his son fight poverty in New York.  Many tears were shed by many audiences.  This is actually one of Smith's best films.
World Trade Center – Oliver Stone's dramatization of 9/11 first responders was a very good, if manipulative, take on the day that changed everything. 
2007:
--Starting this year, I began writing for YourHub via the kids' site, "NextGen."  During the middle of the year, I swapped to the adult hubs, where I stayed for the next few years. 
Amazing Grace – The beginning of my career with YourHub (albeit the NextGen section).  This movie was good, I think…something about a song and slavery. 
Next – How is it I remember more about this bad Nicolas Cage action vehicle than I do about "Amazing Grace?" Oy.  Another bastardization of poor Phillip K. Dick. Hollywood should have stopped while they were ahead with "Blade Runner."
Spider-Man 3 – I still contend this film is unfairly maligned.  It's very, very flawed, but horrible?  No.  It's okay.  It's a decent conclusion to Sam Raimi's continuity. 
Shrek the Third – The beginning of the end.  Horrible, terrible, no-good, very bad sequel.  That's all I remember about it. 
Pirates of the Caribbean: At World's End – Overwrought but not a disaster; on a technical level, one of the greatest achievements of the decade.  On a narrative level?  Not so much.
Ocean's Thirteen – I loved "Eleven" and went cold on "Twelve," so "Thirteen," a witty, wildly fun return to form, was a real treat.  
Surf's Up – I think it had penguins surfing.  I don't remember how or why the penguins surfed.
Fantastic Four: Rise of the Silver Surfer – Not as bad as the first one.  Still not good.  Thankfully, it tanked so that Chris Evans could eventually play Captain America.
Transformers – You know what I think of this movie.  Grr.  It was, however, my first review for the regular version of YourHub.  A momentous day!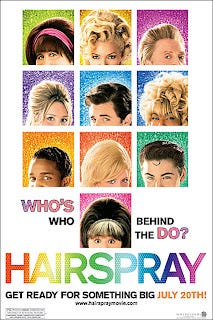 Harry Potter and the Order of the Phoenix – I've always loved this movie.  A fantastic, wisely liberal adaptation.  If I remember correctly, this was my first review printed in YourHub on Thursdays. 
Hairspray – Here's a fun anecdote I can tell now that enough time has passed.  When I reviewed this movie, I was posting everything to the adult YourHub and the NextGen (kids) YourHub.  I thought the film was fine, a good-hearted, decent family musical.  I gave it a B+.  The commenters on NextGen went crazy, lambasting me for daring to give the film such a low letter grade (by my count, a B+ is high).  They were mad I made any complaints, told me I didn't "do my research" (that's a direct quote), and said I must have been intent on hating the movie all along.  But I liked the movie.  These people were stupid.  I decided I wasn't going to write for NextGen anymore, and that was the end of that.  Here's one final quote from one of the bitchier commenters: "I can tell that you have an extremely biased viewpoint - and this doesn't surprise me - because this movie started out as one of the most wonderful musicals of all time." Don't know what the hell that meant.  Doesn't change the fact I gave the movie a positive review. 
The Simpsons Movie – Loved it then, love it now; a wonderful little movie that celebrated everything that is great about "The Simpsons." 
No Reservations – Aaron Eckhart and Catherine Zeta Jones are chefs who fall in love (I think, it's been a long time); hilarity ensues.  Well, sort of, not really….
The Bourne Ultimatum – I believe the Bourne trilogy is the only film series, apart from "Toy Story," where each installment is better than the last, which makes "Ultimatum" Bourne's finest hour; one of the greatest action films of our times, and a fantastic conclusion to the trilogy.
Stardust – A charming, inventive "Princess Bride"-style fairy tale, directed by Matthew Vaughn, who went on to do "Kick-Ass" and "X-Men: First Class," with great performances by the likes of Claire Danes (fantastic on the new Showtime series "Homeland") as the star turned into a human (?) and Robert DiNiro playing a gay pirate.  
Resurrecting the Champ – Two things I remember about this movie: Samuel L. Jackson is very good as a down-and-out boxer, and the Denver setting is woefully, laughably inaccurate at every single turn. 
Mr. Bean's Holiday – Fun times with the delightful Mr. Bean.  That about sums it up. 
Across the Universe – One of the best musicals of the decade, a phenomenal story where characters caught in the midst of social uprising during the Vietnam War express themselves through Beatles music. 
I Am Legend – Meh.  Very, very meh.  Will Smith fights vampires.  Meh. 
Sweeney Todd: The Demon Barber of Fleet Street – Another great musical, even better than "Universe."  This is far and away the least-stagey Broadway adaptation I've ever seen, thanks in large part to a great script by John Logan that cut judiciously but wisely and some of the best direction of Tim Burton's career. 
National Treasure 2 – I think they found a city of gold in this movie.  "Indiana Jones and the Kingdom of the Crystal Skull" did the same story much, much better the next year.  That should give you a clue as to how awful "Treasure" is. 
There Will Be Blood – One of the great American masterpieces of the decade, a film that will stand the test of time and then some as audiences continue to revisit this tale of the greed, psychosis, and despair underlying the American dream.  Do I even need to mention how fantastic Daniel Day-Lewis is?
2008:
Cloverfield – I really enjoyed this film when I saw it, but I never need to see it again, and I don't think it's necessarily a good movie.  It's a theme-park attraction, and on those standards, works quite well. 
Rambo – Not quite as successful as Sylvester Stallone's brilliant resurrection of Rocky in "Rocky Balboa," but "Rambo" was an effective return for the title character, both a visceral action adventure and an eye-opening commentary on the Burmese Military Regime.
In Bruges – One of my favorite movies of the last few years, a fantastic dark comedy revolving around two hit men (Colin Farrel and Brendan Gleeson) hiding in the picturesque town of Bruges, Belgium.  Often hilarious, I remember it more for its relentlessly dark but poignant examination of the human soul. 
Fool's Gold – Tied with a few other movies for the title of worst film I have ever seen.  It is the reason I hate Matthew McConaughey as much as I do.  If aliens ever landed on our planet and saw this movie, they would exterminate our species in retaliation, and I wouldn't blame them.  We deserve it. 
Be Kind Rewind – A fun, nostalgic ode to the era of VHS rental stores.
The Bank Job – A heist drama about sexual scandals starring Jason Statham.  I think.  It wasn't memorable. 
Horton Hears A Who – The best feature-length Dr. Seuss adaptation.  When your only competition to that title is Ron Howard's "Grinch," however, that's not a hard title to earn.  "Horton" is merely decent. 
21 – The original novel, "Bringing Down the House," was infinitely superior, but this drama about a brilliant team of card-counters in Vegas was acceptable. 
Shine A Light – Still the best-filmed Concert documentary I've ever watched; Martin Scorsese's direction made you feel like you really were at the Beacon Theatre watching The Rolling Stones – as energetic as ever – play a really mind-blowing set. 
The Forbidden Kingdom – Jet Li.  Jackie Chan.  In the same movie.  That should have been awesome.  The results?  Jet Li pisses on Jackie Chan's head.  I'm not joking.  An unmitigated disaster. 
Forgetting Sarah Marshall – One of my favorite comedies, and the best thing to come out of the Judd Apatow feature-film factory.  Jason Segel writes and stars in this hilarious, meaningful look at getting over a failed romance.  The climactic Dracula musical set the stage for his "Muppets" film in 2011.
Iron Man – A film that needs no introduction.  Robert Downey Jr. is incredible.
Speed Racer – An unfairly maligned, ridiculously fun Anime adaptation; the Wachowski brothers managed to capture the spirit of Anime in live action, and did so wonderfully. 
Indiana Jones and the Kingdom of the Crystal Skull – Also unfairly criticized.  Is it the best "Jones" film? No, of course not, it's probably the weakest, but I still enjoyed hanging out with my pal Indy one last time.  If that one shot of an alien ruined the movie for you, stop watching movies. 
The Chronicles of Narnia: Prince Caspian – Narnia continues its descent into bland "Lord of the Rings" rip-off.  It's a bit better than the first film, though. 
Kung Fu Panda – The best thing DreamWorks Animation has ever done by a wide, wide, wide margin.  A hilarious, endearing, and mature family flick that rivals Pixar's material. 
You Don't Mess With The Zohan – Goddamn you, Adam Sandler.  God.  Damn.  You.
The Incredible Hulk – I am very sad Edward Norton won't be reprising his role as Hulk in "The Avengers," because he was as good a Bruce Banner as Downey Jr. is a Tony Stark.  This film was quite good, though it could have been great if the studio didn't cut out 25 minutes of important character moments. 
Get Smart – A surprisingly fun spy spoof with great turns by Steve Carrell and Anne Hathaway. 
WALL-E – Another timeless American masterpiece, my pick for the second-best movie of 2008.  This is Pixar's crowning achievement, a contemplative, interpretive drama about a little robot who teaches a wayward humanity how to love. 
Hancock – I really detested this movie.  Almost nothing about it worked.  Will Smith gave it his best shot, but even his endearing personality couldn't save this disaster.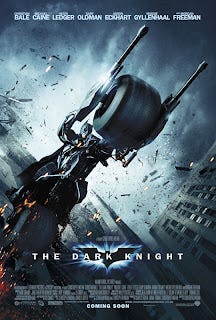 Hellboy II: The Golden Army – A great superhero sequel, improving upon its predecessor in every single way.  I'm bummed Guillermo Del Toro has yet to direct another feature. 
The Dark Knight – The best blockbuster film of all time behind "Lord of the Rings?"  Yes, I think so, and one of my favorite films to boot.  What can I say about it in a brief description?  It's a perfect movie, and I find new layers every time I watch it. 
Mamma Mia! – This movie can go out back and shoot itself as far as I'm concerned.  A real embarrassment for all involved. 
The X-Files: I Want To Believe – Ditto my comments from "Mamma Mia."  The X-Files are better than this snooze-fest. 
Step Brothers – Ditto again.  Will Ferrell and John C. Reilly should both be better than this. 
Tropic Thunder – Okay, here we go, this was one of the finest comedies of the year, a great send-up of Hollywood hypocrisies that continued Robert Downey Jr.'s quest for world domination. 
Man on Wire – Best documentary I have ever seen; after years of trying to forget the World Trade Centers ever existed, this film comes along to restore their legacies as simples of hope, not despair, with the story of Phillipe Petite, who put a tight-rope between the towers and triumphantly walked across. 
Hamlet 2 – Not a good movie, but it had "Rock Me Sexy Jesus," so I have fond memories. 
Vicky Cristina Barcelona – A great Woody Allen flick; I called it his "thesis on love" in my review, and one has to wonder if all his examinations of the eccentricities of romance throughout his career were building up to this. 
Burn After Reading – A rather light follow-up to "No Country for Old Men" (which I never reviewed but is, rest assured, one of my favorite movies) for the Coen Brothers, but an absolutely hilarious, undeniably clever one. 
Righteous Kill – Sits with "Fool's Gold" and a few others as one of my most hated movies.  Al Pacino and Robert DiNiro finally team up to put a bullet in their respective careers.  It was nice while it lasted, guys. 
Appaloosa – Let's see if I can remember this one….um, Western drama with Viggo Mortensen and…er…Renee Zellwegger was really annoying…and…er….
Body of Lies – A disposable Ridley Scott action film, but a decent one, with good performances from Leonardo DiCaprio and Russell Crowe. 
W. – An ill-formed look at the life of President George W. Bush.  Had it been made with a few years hindsight, rather than in the middle of his administration, I think it could have been fascinating.  As it stands, it's a decent look at how a drunk cowboy became the most powerful man in the world, and Josh Brolin is amazing in the title role, but my teachers liked to say nothing can be called history until 20 years have passed, and "W." may be proof of that.
Rachel Getting Married – Signaled the arrival of Anne Hathaway as a dramatic force to be reckoned with.  Director Jonathan Demme is most famous for "Silence of the Lambs," but this poignant, sharp family drama is the best thing he's ever done.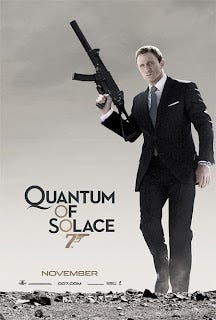 Madagascar: Escape 2 Africa – I hated this movie quite a bit, but when its DreamWorks, that's sort of my running expectation. 
Quantum of Solace – Not on par with "Casino Royale," but a strong follow-up that cemented Daniel Craig's status as my favorite James Bond. 
Slumdog Millionaire – I recently saw the 2002 Brazilian drama "City of God" and learned that Danny Boyle's Best-Picture winner stole quite a bit from that film.  "Slumdog" is a great movie, but I respect its artistry a lot less now than I did before. 
24: Redemption – A TV movie starring Jack Bauer….in Africa!  Da-da-duuummm!!!  It was okay.
Bolt – Disney had, for years, lived in Pixar's shadow, making terrible movies while Pixar produced masterpieces.  "Bolt" was a return to form; not great, but solid, which is exactly what Disney needed to get out of the hole they dug for themselves. 
Australia – Haven't seen this film in forever, but I loved it when it came out.  Baz Luhrman's filmography is divisive.  Most people seem to love "Moulin Rouge!" and hate "Australia."  I go the other way.  "Moulin" is an overrated pile of garbage, and "Australia" is an ambitious, impressive epic. 
Frost/Nixon – A non-stagey stage adaptation that gives some fantastic insight into the enigmatic life of Richard Nixon; great performances from Frank Langella and Michael Sheen. 
Doubt – Another non-stagey stage adaptation, this time about a nun who accuses a priest of molesting a young boy.  One of the best-acted films of 2008, thanks to Phillip Seymour Hoffman, Meryl Streep, Amy Adams, and especially Viola Davis. 
Milk – An undeniably important film that heralded the heroic life of Harvey Milk, the first openly gay Californian public official, and a terrific film in its own right.  Sean Penn deserved the Oscar he won.  It's just too bad the movie didn't have any lasting social resonance, because God knows our Government needs to learn from the messages of this movie. 
2009:
The Curious Case of Benjamin Button – My first exposure to the brilliant director David Fincher; this isn't a perfect movie, but I love it very much; it is perhaps the best example in recent times of how special effects can work for the story, and Brad Pitt has never been better.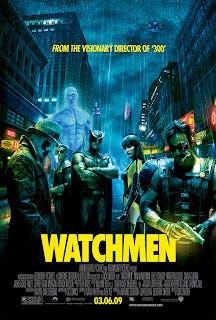 Coraline – And I also love this movie!  "Coraline" is a great stop-motion animated fantasy from Henry Selick, director of "Nightmare Before Christmas," bursting at the seams with endless imagination; also one of the best-ever uses of 3D.
Watchmen – The graphic novel by Alan Moore is one of my favorite books, and if the film isn't as awe-inspiringly perfect, it comes shockingly close; well-cast, endlessly stylish, with the book's meaning in tact; this is better than we could have hoped. 
I Love You, Man – I love this comedy.  Jason Segel and Paul Rudd are always great in whatever they do, so teaming them up seems like a no-brainer. 
Adventureland – A decent, if unremarkable teenage coming-of-age drama set in an amusement park.  Jessie Eisenberg is quite good, as is Kristen Stewart, proving she actually can act when removed from the terrible atmosphere of "Twilight." 
Duplicity – Tony Gilroy is one of the most interesting writer/director's working in Hollywood today; "Michael Clayton" was simply masterful, and though "Duplicity" is a lesser work, it's a whole lot of fun. 
State of Play – I have yet to see the original British miniseries, which I hear is much better, but I greatly enjoyed this American film version starring Russell Crowe and, more importantly, Rachel McAdams coming into her own as a strong leading lady. 
The Soloist – I actively dislike this film.  It is shameless, worthless Oscar bait, throwing lots of humanitarian topics at the wall (homelessness, mental illness, etc.) to see what sticks without saying anything substantive.  Great performances by Robert Downey Jr. and Jamie Foxx can't save it. 
X-Men Origins: Wolverine – Another candidate for "worst movie I've ever seen," an unrepentant middle finger to X-Men and Wolverine fans everywhere.  I can just imagine Fox studio chief Tim Rothman sitting in his office and laughing at us all – "Ha, they wanted to pay to see a competent film about their beloved characters!  What assholes!  Give us your money, morons!"  Sadly, I did.  I regret it every day of my life.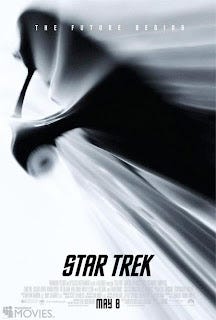 Star Trek – One of the true classics of the 2000s, and for good reason; it's a flawless reboot to the "Trek" canon, with perfect casting, narrative progression, special effects, and action.  I love every minute of it. 
Angels and Demons – I read the book, I saw the movie, and all I remember is that it involves anti-matter in the Vatican.  Zzzzz….
Terminator Salvation – Let's see…I think Christian Bale's John Connor fires a gun, and that guy from "Avatar" is in it…and Anton Yelchin steals the show as a young Kyle Reese…but that's all.  Total waste of celluloid. 
The Brothers Bloom – A very fun caper flick with remarkable turns by Adrien Brody, Mark Ruffalo, and most of all, Rachel Weisz. 
Up – Boy, is there anything more to say about this movie?  Another Pixar masterpiece, with the highest amount of tear-jerking moments.  The part that always breaks me is when Carl gives Russell the Ellie badge. 
Away We Go – Very strong, honest indie comedy about a couple trying to find the right place to raise their baby.  John Krasinski and Maya Rudolph are both fantastic; this movie is one of the reasons I want "The Office" to end.  Krasinski clearly has better things to do. 
The Taking of Pelham 1 2 3 – One of Tony Scott's better action films.  Completely substance-free?  Yes.  Oodles of fun?  Absolutely, especially thanks to John Travolta's gleefully maniacal performance. 
Transformers: Revenge of the Fallen – Not nearly as bad as some make it out to be.  Just lazy, ill-formed, and incomprehensible.  If you want to call this the worst movie of recent times, you clearly haven't seen "Wolverine." 
Public Enemies – I really enjoyed this look at the life of John Dillinger, though many didn't.  I don't know why.  Johnny Depp, Christian Bale, and Marion Cotillard are all magnificent. 
Harry Potter and the Half-Blood Prince – I will always regret leaving this off my 2009 top-ten list.  This film isn't just a great "Potter" flick, but a masterful character study about the highs and lows of being a teenager, tremendously performed by the young cast.  Had I not been an idiot and put it on my list, it would have been in the top five, no question. 
(500) Days of Summer – Possibly the best romantic comedy I've ever seen, though I hate nearly all romantic comedies with every fiber of my being, so the competition isn't thick.  This one is creative, insightful, and most importantly, funny.  Zooey Deschanel is so thoroughly awesome in this film, but Joseph Gordon-Levitt does all the heavy lifting, and he does it quite well. 
Funny People – A pretty major misfire for writer/director Judd Apatow, but a very interesting one that, with some refinement, could have been great. 
Ponyo – This is another instant-classic from Hayao Miyazaki, but don't watch the English dub.  I can't stress enough how terrible it is.  Switch it to Japanese and you are good to go. 
District 9 – The movie that won the hearts and minds of fanboys everywhere, and the rare film that actually surpasses its hype.  Wicked smart, endlessly thrilling, with an inimitable aesthetic.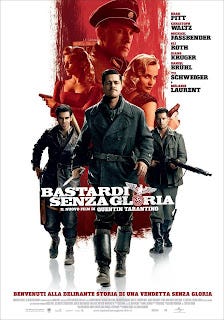 Inglourious Basterds – Again talking about top-ten list revisions, I would move this from number 3 to number 1.  Of course it was the best film of 2009.  It's become one of my favorite movies of all time.  Quentin Tarantino is, if you were wondering, my favorite writer/director, and as Brad Pitt says in the movie, this just might be his masterpiece. 
The Informant! – A sadly overlooked gem from Steven Soderbergh that finds the humor in a situation so utterly, disturbingly ridiculous, it had to be true.  Probably my favorite Matt Damon performance ever.  
Where the Wild Things Are – The bravest film of 2009; Spike Jonze used the classic picture book as a springboard into a dark, extremely thoughtful examination of childhood, one that treats a child's emotions not flippantly, but seriously.  It is blindingly brilliant, but hard to swallow.  I never want to see it again. 
A Serious Man – The Coen Brothers strike gold once more with this pitch-black comedy that asks the eternal question "Why must this happen to me?" as the protagonist is pelted with disasters and moral conundrums.  
A Christmas Carol – Hell, I'll just link to it.  Suffice to say, I liked it more than I thought I would. 
Fantastic Mr. Fox – My favorite Wes Anderson film; though animated and featuring a cast of woodland creatures, it explores familiar Anderson territory about family, dysfunction, and finding one's place in life, and is possibly his most mature and accomplished work.  The visuals are stunningly gorgeous, and George Clooney gives one of the all-time greatest vocal performances as Mr. Fox. 
The Road – The book is a masterpiece, the film a hollow imitation, but Viggo Mortensen is brilliant. 
Up In The Air – With his first two films, "Juno" and "Thank You For Smoking," Jason Reitman was already one of my favorite directors.  This, his best work, cemented that status; "Up In The Air" is a piercing commentary on our times and a heartbreaking character study.  It's George Clooney's best performance, but I was even more impressed by newcomer Anna Kendrick as his assistant. 
Avatar – Why talk about this one?  Chances are you've already seen it. 
2010:
Crazy Heart – Not necessarily a great movie, but a wonderful vehicle for Jeff Bridges; his Oscar was well deserved.
Shutter Island – Probably a minor work in Martin Scorsese's canon, but a very good one, beautifully made and acted. 
Alice in Wonderland – One of the bigger disappointments in years; Tim Burton directing "Alice" should have been amazing, but the results were merely "meh."  On the plus side, it introduced the world to the amazing Mia Wasikowska, whose career has been on the rise ever since. 
How To Train Your Dragon – Everybody seems to like this movie.  I strongly disliked it.  Like all DreamWorks movies, I felt it was lazy, clichéd, and predictable to the point where I simply couldn't enjoy the story; it doesn't help that I found most of the voices annoying, and the 3D made the picture so dim it was hard to see what was going on. 
Clash of the Titans – Speaking of awful dim 3D….I think I enjoyed this movie while watching it, but I remember almost nothing about it.  It didn't have Bobo the robotic owl, so I automatically like it less than the original version. 
Waking Sleeping Beauty – A fantastic documentary about Disney's second golden age, a rich but volatile creative period that gave us classics like "Lion King" but was destined to be short-lived.  Director Don Hahn, a producer at Disney for decades now, attended the screening I saw, and it was a real treat to meet a guy I hold in high regard. 
Kick-Ass – I've come to love this movie more with time; it's a very fun, delightfully depraved superhero riff that goes to some…um…deranged places. 
The Losers – A fun, frivolous action team picture; I most strongly remember Chris Evans' hilarious part, which indicated he was going to be a great Captain America. 
Iron Man 2 – Not the disaster many people claim, but a messy step down from the first movie.  The cast is still fantastic, however, and there was much fun to be had. 
Robin Hood – Terrible, awful, no-good very bad "Robin Hood" story that sucked all the fun out and replaced it with….hell, I don't even remember.  Ridley Scott, how could you?
Prince of Persia: The Sands of Time – The best videogame movie ever made!  It has no quality competition for that title, so it's still only a mediocre adventure film, but nevertheless!  Best videogame movie ever!   
Get Him to the Greek – I love this comedy!  Russell Brand's character from "Forgetting Sarah Marshall" absolutely deserved his own movie, and Jonah Hill plays off his zany nature quite well.  Like the best Apatow comedies, this one isn't just empty laughs – it has a lot of heart, and something to say about the nature of celebrity. 
The A-Team – I'm sad this film flopped, because it would have been great to see more A-Team adventures with the spectacular cast assembled.  Not a great film, but a good start to what could have been a very fun franchise.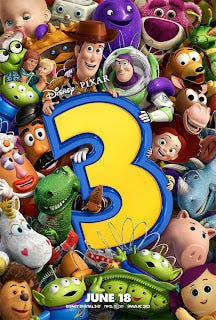 Toy Story 3 – Like the "Bourne" series, the "Toy Story" trilogy gets better with each film, and "Toy Story 3" is one of Pixar's crowning achievements.  It was made, I believe, for people my age, those who grew up on Woody and Buzz and were ready to start their own College lives, and the things the film has to say about growing up and moving on are incredible. 
Knight and Day – The subject of one of my favorite reviews I've ever written, where I pointed out that the film could have been great if Hollywood had any interest in casting actresses for their performance ability, rather than their physical attractiveness.  Tom Cruise is great in this movie.  Cameron Diaz?  Not so much…
The Twilight Saga: Eclipse – You know what I think.  Fuck this movie.  Fuck this franchise. 
The Karate Kid – One of the best remakes ever; I think this version drastically improves on the original; Jaden Smith is fantastic, Jackie Chan gives his best ever English-language performance, and the Chinese setting is gorgeous. 
Despicable Me – A very strong animated effort, full of heart, creativity, and intelligence.  It entertains kids without pandering, something we need more of. 
Inception – A masterpiece of narrative, structure, performance, and visuals, working on every level to tell the most daring big-budget story ever. 
The Kids Are All Right – I wasn't as sold on this movie as others, but it's a very strong portrait of family life, traditional or not, and the acting is tremendous. 
Dinner for Schmucks – Steve Carrell.  Paul Rudd.  Comedy duo!  Why didn't this work?
The Other Guys – Will Ferrell.  Mark Whalberg.  Comedy duo?  Why did this work so well?
Scott Pilgrim vs. the World – Another masterpiece from Edgar Wright; this is his most accomplished work yet, I feel, a visual marvel that is hilarious, wonderfully acted, and has a lot to say about the nature of my generation. 
Get Low – Bad movie.  Robert Duvall is good, but the film is slow, unfocused, and unengaging. 
The Expendables – Huge disappointment.  A bunch of great action stars team up to make a mediocre action movie. 
The Town – Ben Affleck's redemption; not only did he direct this fantastic, riveting look at a life of crime, but he gives the best performance of his career in the lead role. 
Wall Street: Money Never Sleeps – This sequel actually made sense, given the modern financial meltdown, but for once, Oliver Stone wasn't incendiary enough to say anything meaningful.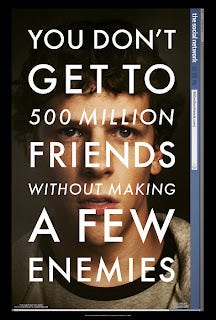 The Social Network – Best film of 2010, a masterpiece of and for our times that takes a blindingly sharp snapshot of our culture that generations to come will be amazed by.  
Let Me In – I still haven't seen the Swedish original, "Let the Right One In," but this remake hit me very hard.  As I understand it, even fans of the Swedish version enjoy this one.  It's extremely well made, but it's the performances, especially from Chloe Grace Moretz, that amaze. 
The Promise: The Making of Darkness on the Edge of Town – I put this music documentary on my top-ten list, and for good reason: it isn't just a revelatory experience for Springsteen fans, it's a meaningful, powerful story about the nature of creativity and the passions that drive us that speaks to all people. 
Buried – Not a great film.  As a creative experiment, though?  Wow.  An entire film shot inside a coffin.  It really is a spectacle, and Ryan Reynolds, who I normally dislike, is marvelous. 
Nowhere Boy – One of the better biopics of recent times, an emotionally charged, thoughtful look at a few crucial weeks in the life of a young John Lennon. 
127 Hours – This movie absolutely wrecked me.  Danny Boyle is a genius – how else could he so easily turn a story of a man cutting his arm off to survive into the inspiring, life-affirming film of 2010?  James Franco has never been better. 
Harry Potter and the Deathly Hallows Part 1 – I love this movie more than most; I am very glad David Yates and company took two films to tell this story, because Part 1 gives us two-and-a-half hours to spend seeing the progress these characters have made and the depths of the relationships they have forged.  Part 2 is all emotion and spectacle, but Part 1 is the contemplative, powerful calm before the storm, and I love every minute of it.  The core trio give one of the best ensemble performances of 2010. 
Tangled – Disney continues their upward swing with another quality, if flawed, animated musical.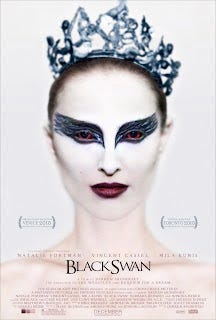 Black Swan – I love this movie more than I can describe; rich, detailed, layered, and featuring the year's best performance by Natalie Portman, I may now revise my 2010 top ten list to put this at the top, much as I love "Social Network." 
The Chronicles of Narnia: The Voyage of the Dawn Treader – The best "Narnia" film by far.
TRON: Legacy – I quite enjoyed it, especially on IMAX, where the visual marvel was overwhelming. 
I Love You Phillip Morris – The fact that this movie was buried in America, released two years after its Sundance premiere simply because the main characters are gay, is sickening.  This is Jim Carrey's best performance, and the funniest film he's made in a long, long time.  It's also an ingenious escape/caper flick, a la "Catch Me If You Can," and a poignant romance.  
True Grit – This was a year of great remakes, and "True Grit" is the best of the bunch, another Coen Brothers masterwork. 
The King's Speech – Ridiculously overrated.  It looks and plays like a TV movie, and though the performances are very good, I was never very engaged.  Giving it Best Picture over so many other masterpieces was a real embarrassment for the Academy. 
2011:
--I spent the first half of this year writing for YourHub, but in June, I began my own website, the one you are reading now (my reviews are still published in the YourHub print edition, however).
The Green Hornet – This film is just disgusting levels of fun, thanks to Seth Rogen and Jay Chou's excellent, heartfelt performances and a go-for-broke, zany aesthetic courtesy of director Michel Gondry. 
Unknown – A decent enough thriller completely undone by one of the worst twists this side of M. Night Shymalan. 
Rango – An inspired animated western with beautiful visuals and great performances.
The Adjustment Bureau – Hollywood screws up Phillip K. Dick again.  What a surprise.  Fine performances from Emily Blunt and Matt Damon are undermined by a convoluted, nonsensical story with plot holes big enough to drive a truck through.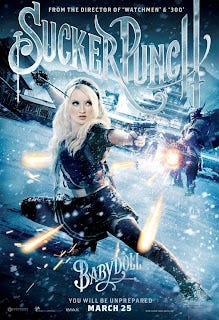 Paul – When you put Simon Pegg, Nick Frost, and Kristin Wiig in a sci-fi comedy with a raunchy alien pal voiced by Seth Rogen, the results should be memorable.  They aren't. 
Sucker Punch – Here we go, the worst movie I have ever seen in a theatre.  I.  HATE.  THIS.  MOVIE!!!  It has no plot and paper-thin (if that) characters.  What it does have to offer is terrible acting, bland action sequences, awful music, and lots and lots of misogyny.  It is so terrible I kind of retroactively hate Zack Snyder's earlier films, "300" and "Watchmen."  I am now scared for his upcoming "Superman" film. 
Jane Eyre – The first great movie I saw this year, a literary adaptation that, while unnecessarily stagey, is so well acted by Mia Waskikowska and Michael Fassbender that the results are spellbinding. 
Source Code – Back to mediocrity with this one.  It's a decent premise undermined by some poor narrative decisions. 
Hanna – This was just awful.  The film has no idea what it wants to be, and the result is something spectacularly weird without any discernible purpose. 
Your Highness – Is it a good movie?  Hell no.  Is it hilarious?  Absolutely.  Sometimes, that's enough. 
Fast Five – A spectacular action film.  I haven't seen any other "Fast and Furious" movie, but this one has great characters, ridiculously fun action sequences, and even a well-written plot to tie things together.  It's everything an action film should be, and wrings every bit of potential out of the Vin Diesel/Dwayne Johnson pairing. 
Thor – I was a little hard on this movie when I first saw it.  It isn't perfect, but I like it more now then I did initially.  The acting is great, the story is good, and overall, it's just a fun superhero flick. 
Bridesmaids – Another winner from the Apatow factory, this time courtesy of…gasp! – Women!  Kristin Wiig shines both as writer and star, and the entire ensemble is hilarious.  Proof that women don't have to be banished to terrible romantic comedies.  I wish there were more films like this out there. 
Pirates of the Caribbean: On Stranger Tides – An awful basterdization of the franchise that destroys everything that made "Pirates" fun. 
The Hangover: Part II – I'm still not sure why people hate this movie.  I love it.  It may have the exact same plot as the first film, but I like this version of the story a whole lot more.  It's darker, more dangerous, and to me, a whole lot funnier.  
Kung Fu Panda 2 – The first Kung Fu Panda made me think DreamWorks finally wanted to stop crafting lazy, pandering animated fare.  Turns out that was just a blip on the radar.  The apathy is back in full force for this dull, uninspired sequel. 
X-Men: First Class – Best X-Men film yet by a wide margin, thanks mainly to two terrific lead performances by James McAvoy and, in particular, Michael Fassbender.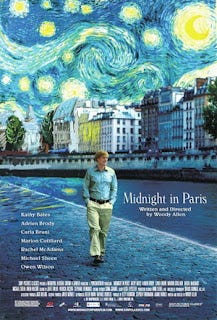 Midnight in Paris – I can't describe how much I love this film.  Woody Allen's latest is one of his greatest, an inspired ode to creativity and art and a thoughtful critique of nostalgia. 
The Tree of Life – I don't think my opinion of a movie has ever changed so rapidly from one viewing to the next.  The first time out, I wasn't impressed, but the second time, I fell in love with Terrence Malik's ambitious masterpiece.  I think it speaks to a narrow audience, but if you fall in that audience, "Tree of Life" is a revelation. 
Super 8 – J.J. Abrams is the man.  If he can keep this hot-streak up, he will be this generation's Steven Spielberg, as hinted at by this lively homage to films like "E.T." and "Close Encounters."
Cars 2 – Pixar ends their winning streak after sixteen years of perfection.  Ah, well.  It had to happen sometime.  "Cars 2" isn't terrible.  It's just mediocre.  For Pixar, though, that's a serious disappointment.
Beginners – A terrific exploration of life, love, and death, featuring outstanding performances by Christopher Plummer, Ewan McGregor, and Melanie Laurent.
Transformers: Dark of the Moon – Third time's the charm.  Michael Bay finally gets it right with a film that, while flawed, features such wondrous action and effects that it's easy to just get caught up in the spectacle.  One of the best uses of 3D.  This was also the inaugural review for www.jonathanlack.com!   
Bad Teacher – First movie I've really liked Cameron Diaz in.  Too bad the rest of it is so bland. 
Harry Potter and the Deathly Hallows Part 2 – My childhood goes out on the highest note possible with this brilliant, emotional conclusion. 
Captain America: The First Avenger – My favorite Marvel film yet.  Thanks to star Chris Evans and director Joe Johnston, it's so much fun I'm surprised someone hasn't tried to outlaw it. 
Friends with Benefits – A surprisingly decent romantic comedy, undone by some clichés but fueled by energetic performances from Justin Timberlake and Mila Kunis. 
Cowboys and Aliens – When Jon Favreau makes a sci-fi western starring James Bond and Indiana Jones, I expect a good time at the movies, not a steaming pile of shit.  What happened?
Rise of the Planet of the Apes – Andy Serkis gives the performance of his career as Caeser the ape in this shockingly effective prequel. 
Crazy Stupid Love – Second-worst movie I have ever sat through theatrically.  Why do people like this?  The acting is solid, but the script tells one of the most despicable, poorly constructed stories I've ever witnessed.  
30 Minutes or Less – Only intermittently funny, but not a total waste of time. 
The Help – This film is starting to become overrated, but it is good, thanks mostly to some spectacular performances. 
The Guard – Brendan Gleeson and Don Cheadle propel this flawed but interesting dark comedy. 
Fright Night – I would call it a waste of celluloid if it weren't for the presence of David Tennant, who makes everything better. 
Our Idiot Brother – The ensemble makes this worth seeing even if the script isn't all that good. 
Warrior – A rousing success on all fronts, a fighting drama that is also a fascinating study of family dynamics.  Piercingly performed by Joel Edgerton, Tom Hardy, and Nick Nolte, it contains the most emotionally-charged pat on the back I have ever seen. 
Contagion – An expertly constructed, horrifying story about a worldwide epidemic; I felt unclean for a week.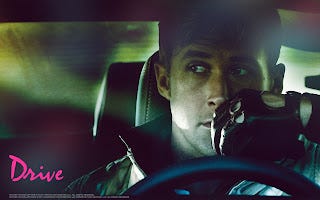 Drive – You probably know what I think about this one by now.  It's amazing, do check it out. 
Moneyball – Brad Pitt continues a long hot streak in the best baseball drama I've ever seen.
What's Your Number? – I saw this to check up on the state of the American romantic comedy.  Turns out the genre is still total garbage, no matter how many talented people star in these movies.
Buck – A very moving documentary about the real-life horse whisperer. 
50/50 – One of the most honest portrayals of cancer I've seen in a film; not a great movie, but a very good one. 
Shut Up Little Man! – An Audio Misadventure – Um…hard to explain in one sentence.  It's a well-made documentary about a very zany subject.
The Ides of March – Lots of good ideas held back by an unnecessarily silly narrative. 
Real Steel – Like "Super 8," it's an effective throwback to the Amblin Entertainment days, and a good introduction to boxing cinema for kids. 
Footloose – I don't even want to talk about this movie.  It hurt me. 
Point Blank – Riveting French thriller that takes its cues from American action movies. 
Take Shelter – An intense and intelligent portrait of mental illness fueled by Michael Shannon's remarkable lead performance. 
Puss in Boots – It has potential.  Sadly, it wastes it by ignoring what makes Antonio Banderas' iconic character cool in favor of an undercooked story involving the repulsive Humpty Dumpty. 
Like Crazy - The rare film that takes romance 100 percent seriously; as in real life, it will lift you up and break your heart over and over again; landmark performances by Anton Yelchin and Felicity Jones.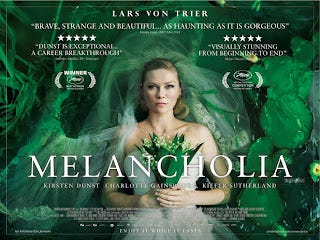 Melancholia - A crushingly dark, viscerally powerful look at depression framed through an elaborate end-of-the-world metaphor; as gorgeous as it is haunting, with a career-redefining turn by Kirsten Dunst.
Le Havre - Pure, unfiltered entertainment; Marcel Marx is one of the best characters to hit screens this year, and he's surrounded by a wonderfully rich cast; it's a fun, inspiring romp through a world where good things happen to good people and evil has no place.
Outrage - A fascinating if mechanical look into the lives of Yakuza gangsters by filmmaker Takeshi Kitano.
Yukiko - It's probably a good thing Americans won't have a chance to see this film outside of film festivals, because "Yukiko" is almost unbearably dull.  I would complain about the production values if it had any.
The Descendants - A very good, just short of great, comedy/drama by "Sideways" director Alexander Payne, featuring what is arguably George Clooney's best performance and augmented by a wonderful supporting cast.
Wish Me Away - An amazingly intimate portrait of country singer Chely Wright, you in 2010 became the first country star to come out as gay; candid, thoughtful, and moving, this is a must-see film.
Tyrannosaur - The more I think about it, the more I love this film; as writer, Paddy Considine has crafted a dark, challenging, and meaningful story; as director, he gets tremendous, devastating performances from Peter Mullan and Olivia Colman. 
Shame - Director Steve McQueen's dark, brilliantly crafted look at sex addiction is an absolute masterpiece, interpretive, entertaining, and absolutely riveting from start to finish; Michael Fassbender's performance is the best I've seen this year, brave, honest, and open to degrees few actors are willing to explore.
Coriolanus - Ralph Fiennes' modern-day update of one of Shakespeare's lesser known works suffers from a number of issues, and is a failure as a whole, but contains great performances from Fiennes, Gerard Butler, and Vanessa Redgrave, and is easily the most cinematic Shakespeare film I've yet encountered. 
We Need to Talk About Kevin - A brilliant look at the dark side of parenthood, with a searing lead performance by Tilda Swinton; it's one of the year's most challenging movies, and though masterful, is not recommended for the feint of heart.
Martha Marcy May Marlene – A word to critics: just because the film is dark and moody does NOT mean it is insightful.  Elizabeth Olsen is great, but the film itself is dull and empty. 
The Artist - It is a silent, black-and-white film, but so much more than an empty throwback.  "The Artist" explores the power of cinema at its purest, and proves that all one needs to make a great film is a good story and lots and lots of heart; dialogue, sound effects, and color are unnecessary.
Butter - You won't get to see this one until March of next year, but when it does finally come out, make sure to see it; "Butter" is my favorite comedy of 2011, an endlessly entertaining riff on Midwestern politics fueled by a fantastic ensemble cast
A Dangerous Method - David Cronenberg's look at the lives of Sigmund Freud and Carl Jung doesn't play like a film, but rather a long, drawn-out lecture on historical psychology.  Great performances by Viggo Mortensen and Michael Fassbender can't save the film.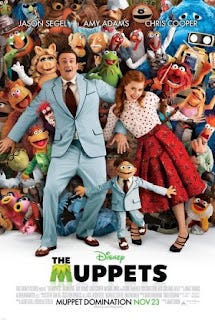 The Muppets – It's so much more than just a great Muppets movie.  It's a reminder that in these dark times we live in, idealism and optimism do have a place, and that "life's a happy song when there's someone by your side to sing along."
Being Elmo: A Puppeteer's Journey – A good companion to "The Muppets," this documentary about Kevin Clash (i.e. Elmo!) is insightful, heartwarming, and life-affirming. 
Hugo – Martin Scorsese's ode to cinema is a great story fueled by wonderful performances, but using 3D, it also redefines the visual space of film.  A really fantastic movie. 
My Week With Marilyn – The movie is very flawed, but Michelle Williams is so amazing as Marilyn Monroe (it might be the best performance of 2011) that I don't care. 
And that, my friends, is that.  Every movie I have ever reviewed, dating all the way back to 2003.  For those who have been there since the beginning, thanks for sticking around.  For those new to my writing, I'm glad to have you around!  After 700 articles, I know I want to keep doing this for the rest of my life.  Let's see if I can reach the next milestone, 1000, by this time next year! 
The number of movies on this list should probably also give you an idea of this site's expenses, and if you are feeling generous today, you can always donate to support www.jonathanlack.com via Pay-Pal!