Discover more from The Weekly Stuff Wordcast
Writing about Movie, Games, TV & more!
My 'Dream' Academy Award Nominations - Part 4: Best Picture, Screenplay, and Director
As explained onThursday, I'm kicking off 2015 with a look back at the best individual achievements of 2014. As Academy Award voters fill out their own ballots this week, I'm doing the same in this hypothetical exercise, where I offer my own 'dream' nominations for nearly all the Oscar categories. These posts will go up over the course of four days. The first focused on the majority of the 'Craft' categories, including Cinematography and Production Design, the second discussed the Music and Sound categories, and the third ran down all the Acting nominations. Today, we're finishing things up with thoughts on Best Director, Screenplay, Picture, and more. Enjoy!
Read my 'Dream' Academy Award Nominations Part 4 after the jump…
Best Adapted Screenplay
Dean DeBlois, How To Train Your Dragon 2
Paul Thomas Anderson, Inherent Vice
Nicholas Stoller and James Bobin, Muppets Most Wanted
Bong Joon-ho and Kelly Masterson, Snowpiercer
Nick Hornby, Wild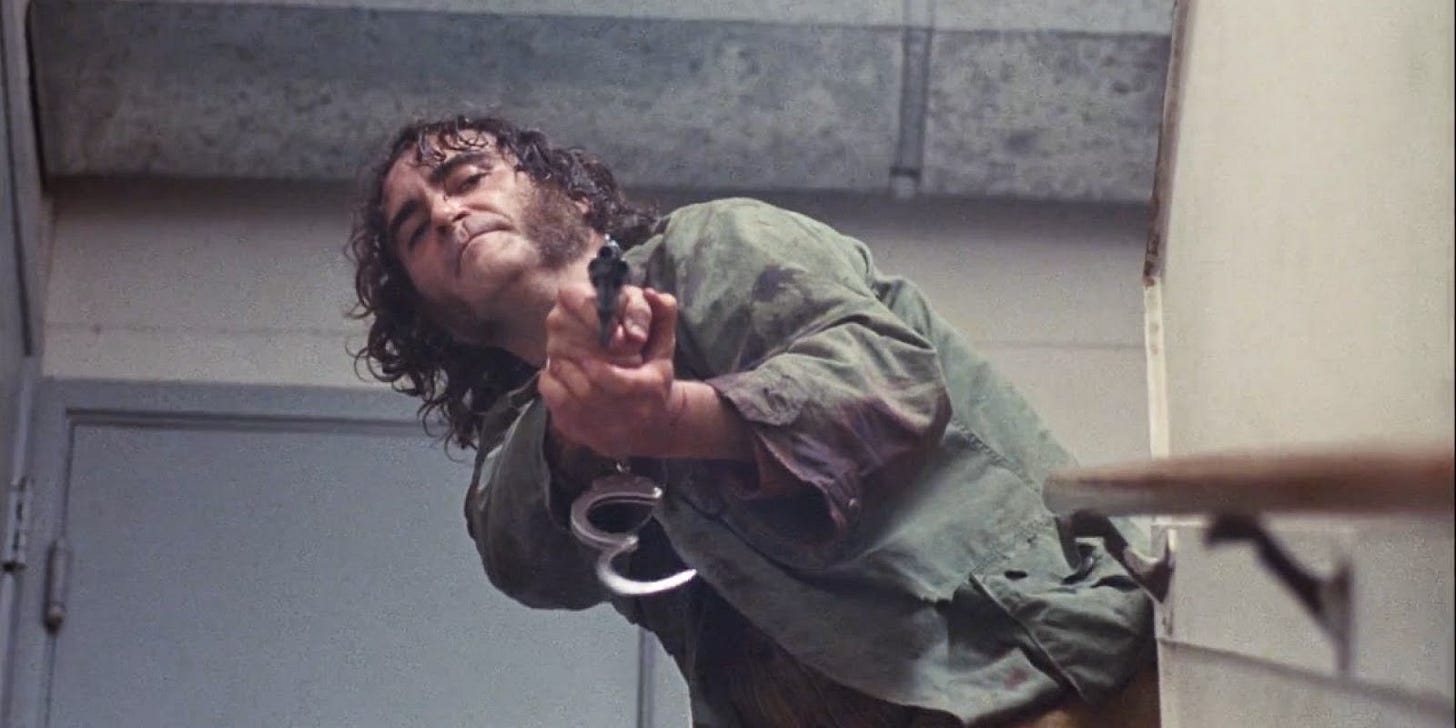 The 'Original' category certainly has a thicker field than 'Adapted' this year, but that doesn't mean there isn't a lot of great stuff worth recognizing here. Nick Hornby transformed Cheryl Strayed's inspiring story into something moving and cinematic, without being cloying or obvious in most major choices. Bong Joon-ho and Kelly Masterson's script for Snowpiercer is brilliant, starting small and building exponentially in power, right up to a tremendously written monologue for Chris Evans near the film's finale. Dean DeBlois' script for How to Train Your Dragon 2 is the new go-to model for all Hollywood sequels, as far as I'm concerned, and Nicholas Stoller and James Bobin's work on Muppets Most Wanted is too zany and creative to ignore. But my favorite film of 2014 happens to be an entry in this category, and while it therefore wins by default, it does so deservingly. Paul Thomas Anderson's voice turned out to be a perfect match for Thomas Pynchon's, and Inherent Vice was the most delightful movie to listen to this year. Those long stretches of loopy, mind-bending dialogue make for cinematic poetry, and it all starts on the page with the year's best adapted script.
Dream Winner: Paul Thomas Anderson, Inherent Vice
Honorable Mentions: Christopher Markus and Stephen McFeely, Captain America: The Winter Soldier; James Gunn and Nicole Perlman, Guardians of the Galaxy; Andrew Bovell, A Most Wanted Man; Isao Takahata, The Tale of Princess Kaguya; Anthony McCarten, The Theory of Everything; Walter Campbell and Jonathan Glazer, Under the Skin
Best Original Screenplay
Alejandro González Iñárritu, Nicolás Giacobone, Alexander Dinelaris, Jr., and Armando Bo, Birdman
Wes Anderson, The Grand Budapest Hotel
Dan Gilroy, Nightcrawler
Paul Webb, Selma
Damien Chazelle, Whiplash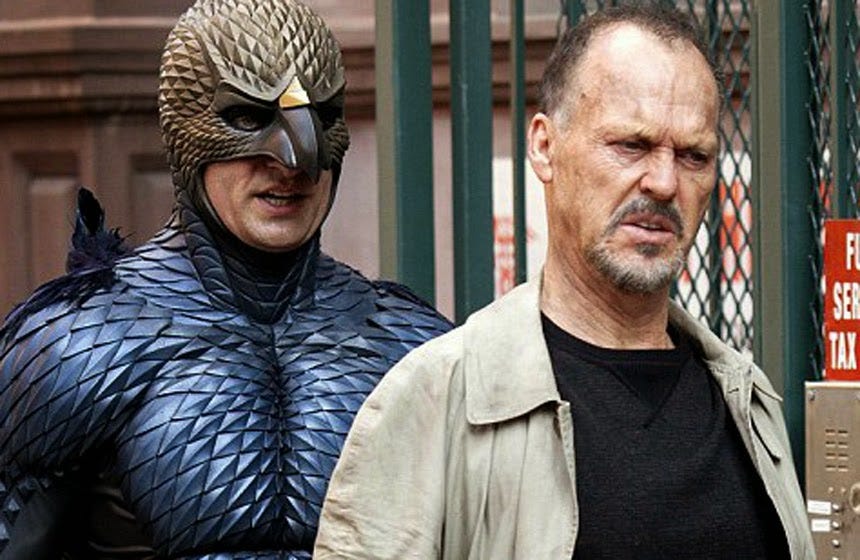 A thicker, denser category where choosing the winner is a much tougher job. Paul Webb condensed history in thoughtful, moving ways in the writing of Selma, and Dan Gilroy crafted a rather ingenious, incendiary narrative for Nightcrawler. Damien Chazelle's Whiplash hits one or two conventional beats at the start of the third act, but otherwise, it is wildly inspired, and the profane poetry he gives J.K. Simmons is reason enough for a nomination. Similarly, while Wes Anderson's The Grand Budapest Hotel is one of the tightest, most elegant scripts he's ever written, it's the lovely, funny strings of dialogue he throws at Ralph Fiennes that makes it such a delight. All those accomplishments in mind, I think I have to give this one to Birdman, which is the rare script to be crafted by a large number of voices and feel so much richer for it. The film is wickedly smart and insightful in its deconstruction of the creative process, and structured to brilliant effect as well. If dialogue is what one looks for in a great script, Birdman has it in spades, with dozens of wonderful monologues and duets that are a joy to savor. And it's a script that knows the value of silence, too, with that transcendent ending being built around an idea so beautiful it needs no words to be conveyed.
Dream Winner: Alejandro González Iñárritu, Nicolás Giacobone, Alexander Dinelaris, Jr., and Armando Bo, Birdman
Honorable Mentions: J.C. Chandor, A Most Violent Year; John Michael McDonagh, Calvary; E. Max Frye and Dan Futterman, Foxcatcher; Jonathan Nolan and Christopher Nolan, Interstellar; Jim Jarmusch, Only Lovers Left Alive; Phil Lord and Christopher Miller, The Lego Movie.
Best Animated Feature Film
The Tale of Princess Kaguya
How To Train Your Dragon 2
Big Hero 6
The Lego Movie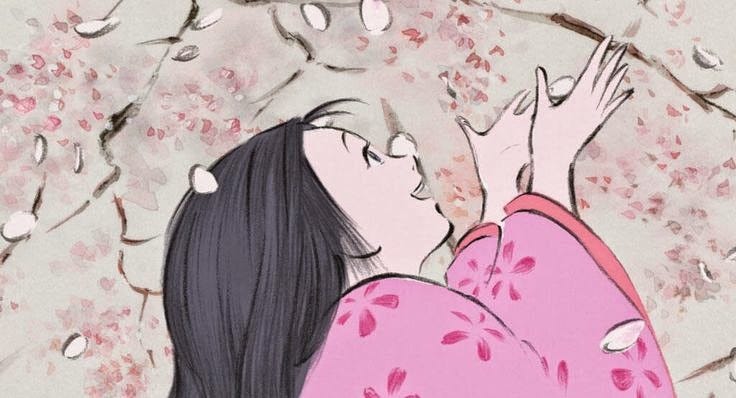 I could not find five titles I felt comfortable nominating to fill this ballot out, but hey, four great animated movies is better than one, which is the number I felt we had last year (and no, it wasn't Frozen). These are four great films, all closing within or just outside my Top 30, and I think each has the potential to become a true classic. That I have to choose between Kaguya and Dragon 2 for the win, for instance, is just maddening – both of these films are masterful, and How To Train Your Dragon 2 is, in my humble opinion, the best American CGI animated film ever made. That it doesn't quite match the majesty of Isao Takahata and Studio Ghibli is no slight on the film – only a recognition of what an aging master like Takahata is capable of, and what a masterwork he crafted with his latest film.
Dream Winner: The Tale of Princess Kaguya
Best Director
Alejandro González Iñárritu, Birdman
Wes Anderson, The Grand Budapest Hotel
Paul Thomas Anderson, Inherent Vice
Jonathan Glazer, Under the Skin
Damien Chazelle, Whiplash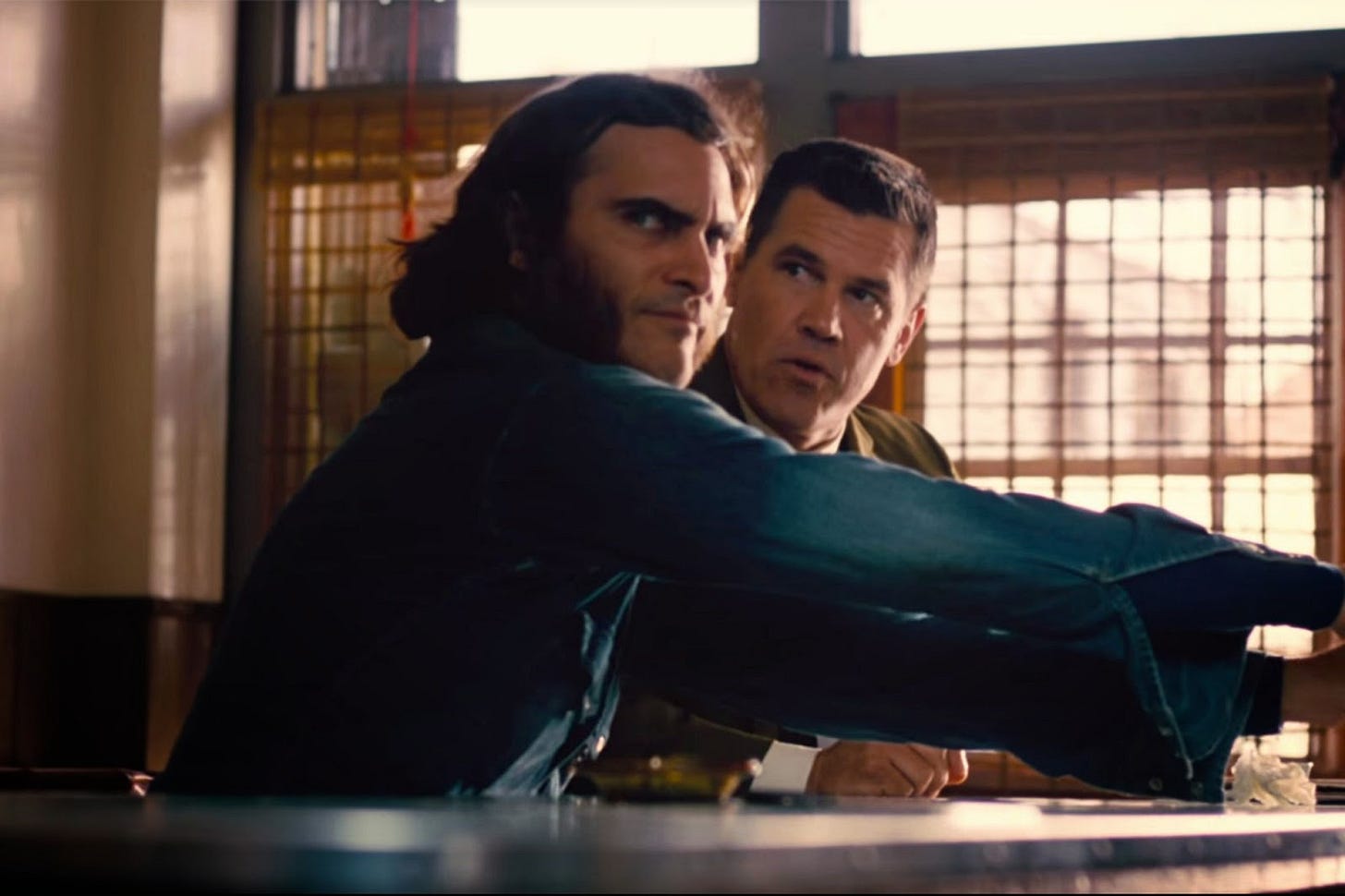 In certain years, my Best Director nominations list wouldn't exactly match my Best Picture list, but my Top 5 films of 2014 are such obvious and impressive feats of direction that nominating any other titles than these would seem foolish to me. Damien Chazelle constructed the year's tightest, most exhilarating feature in Whiplash, Jonathan Glazer crafted a masterwork of icy precision with Under the Skin, Wes Anderson summoned his most fully-realized world to date with The Grand Budapest Hotel, and Alejandro González Iñárritu simply killed it with the intense, exciting one-take illusion of Birdman. But my favorite film of 2014 was Inherent Vice, and it exists because of the singular, wonderful voice of Paul Thomas Anderson, working with simultaneous energy and exactness, carefully constructing the year's most entertaining and immersive cinematic experience. I think we can safely deem Anderson a genius at this point. He is one of our greatest narrative filmmakers, an all-timer we have the incredible privilege of watching develop in real time. And Inherent Vice is one of his greatest achievements to date.
Dream Winner: Paul Thomas Anderson, Inherent Vice
Best Picture
Birdman (or, the Unexpected Virtue of Ignorance)
Inherent Vice
The Grand Budapest Hotel
Under the Skin
Whiplash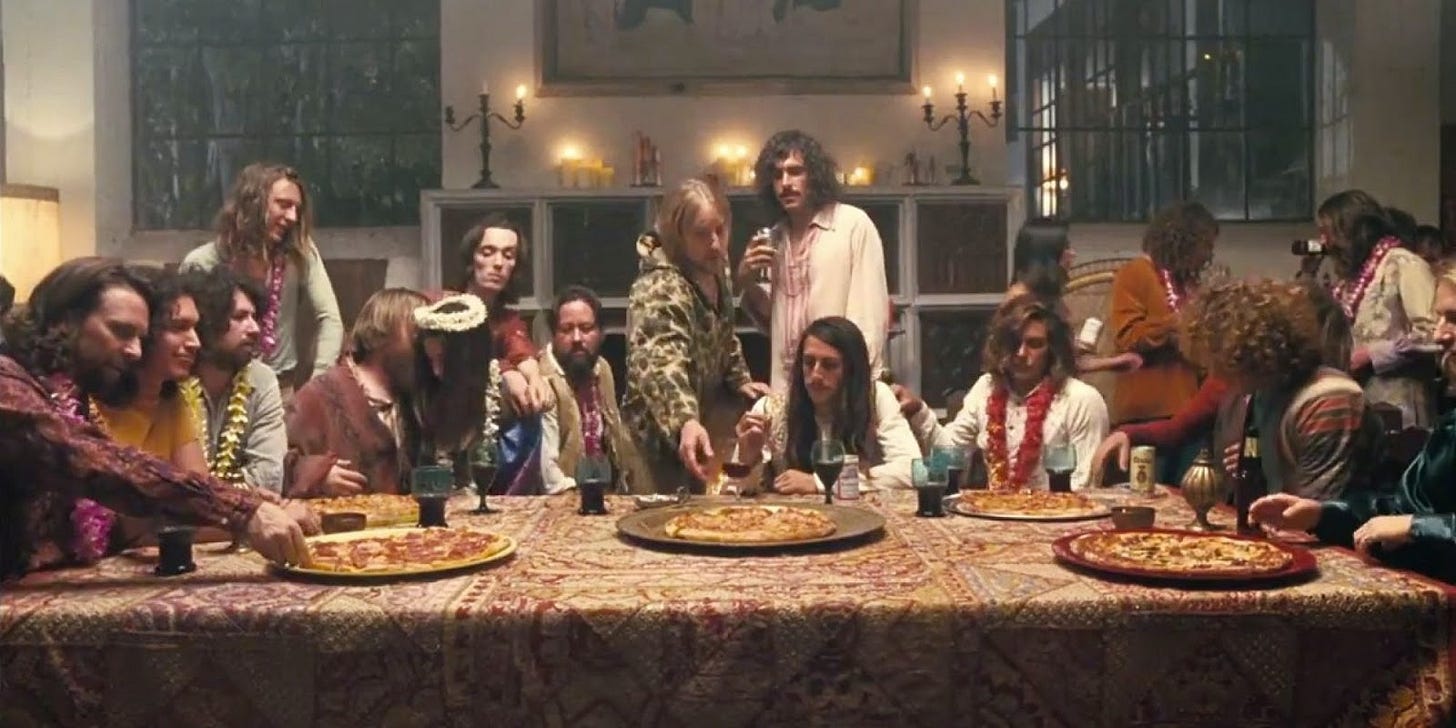 Pretty self-explanatory. These are the Top 5 titles from my Top 10 list, and since we never actually know how many movies the Oscars are going to nominate for Best Picture, I decided to cap things at the old boundary of five. And taken together, I think these five would make a great set of nominees, encompassing a wildly divergent set of tones and voices, and representing the kind of crazy creative energy that was at work this year. Any would make a deserving winner, though my favorite is of course Inherent Vice. Whether or not the Academy will be willing to touch the film with a ten-foot pole is another matter entirely, of course (and Under the Skin would have them all running from the room screaming in confusion by the 10-minute mark, so yeah, this really is a 'Dream' nominee list). No matter. These are the five films that mattered most to me this year, and they are the ones I would nominate had I a fictional Oscar ballot.
Dream Winner: Inherent Vice
And that's it! Sound off in the comments with your own dream nominees, and keep returning to www.jonathanlack.com for additional movie reviews, awards coverage, and more!
Follow Jonathan Lack on Twitter @JonathanLack.