Discover more from The Weekly Stuff Wordcast
Writing about Movie, Games, TV & more!
Read This Week's New Movie Reviews - "Abraham Lincoln: Vampire Hunter," "Lola Versus," and "Seeking a Friend for the End of the World"

It's time for the weekend, and as such, I have a whole slew of new movie reviews for your reading pleasure over at We Got This Covered, and a handy set of links to help you find them: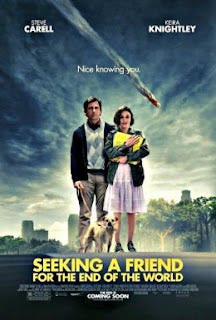 First is Seeking A Friend For The End Of The World, "an apocalyptic character study framed through the philosophical lens of absurdism." This is a movie I really and truly love. It features tremendous performances by Steve Carell and Keira Knightley, one of the best scripts of the year, and major emotional moments to spare. As I say in the review: "I love this film, and I do not use the word 'love' lightly. As someone who watches countless movies each year, it is a rare critical emotion I only sense when I truly feel it, and I am ecstatic when I do. 2012 has been a wonderful year for movies, but "Seeking ... " stands at the top as one of my favorite films of the year." Check out the full review at We Got This Covered.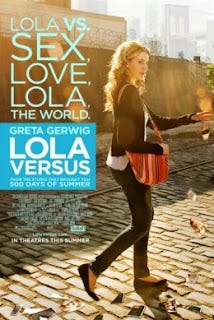 Next is Lola Versus, a quirky indie comedy about a bunch of incredibly, insufferably, unbelievably dumb characters. As I say in the review: "The fragmented title "Lola Versus" practically invites snarky writers like me to complete the phrase with a summation of our criticisms. Indeed, the longer title "Lola Versus the Writing" popped into my head about halfway through the film, because while the main character struggles with love, sex, friendship, herself, and more, her fiercest antagonist is undoubtedly the horrendous script she's been saddled with. A script that, by the end of the film, made me loath Lola and every single person in her frustrating mess of a life." Check out the full review at We Got This Covered.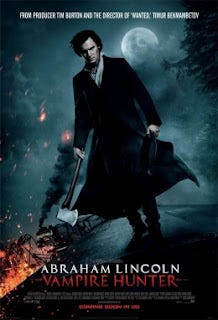 Finally, there's Abraham Lincoln: Vampire Hunter, a film that quickly squanders its promisingly silly premise with an incredibly dark and serious tone. The problem? "...It simply isn't possible to take this story seriously, and as a result, the entire movie comes across as awkwardly self-important and, at times, tone-deaf. It's the film simplest and most obvious mistake, but it's such an overarching, omnipresent one that it brings down every other aspect of the film." Check out the full review at We Got This Covered.
That's it this week! Check back to www.jonathanlack.com tomorrow for my official review of Pixar's Brave, and kill some time listening to the second episode of WGTC Radio while you're at it! Good times will be had by all!