Discover more from The Weekly Stuff Wordcast
Writing about Movie, Games, TV & more!
34th Starz Denver Film Festival - Complete Review Round-Up!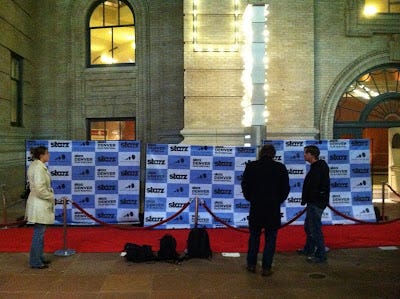 I feel kind of empty today.  I've been intensively watching and writing about film for twelve days straight, and now that the Starz Denver Film Festival is over, I don't know what to do with myself!  It was a really terrific festival though; of the fourteen films I saw, I really had a great time at twelve of them, a pretty impressive batting average.  I would expect at least four of the festival's films to appear on my year-end top ten list, and I'm anxious for general audiences to see most of these movies as they start hitting theatres over the next few months.
But things aren't slowing down on www.jonathanlack.com - this week I'm releasing my "Twilight Challenge" article in five parts, a dissection of the world's most inexplicably popular tween craze, and there will plenty more movie reviews over the next two months.  For now, though, this post contains links to my reviews of all the films I reviewed during the festival, starting with those from Week 2:
"Shame" – Director Steve McQueen's dark, brilliantly crafted look at sex addiction is an absolute masterpiece, interpretive, entertaining, and absolutely riveting from start to finish; Michael Fassbender's performance is the best I've seen this year, brave, honest, and open to degrees few actors are willing to explore. Rating: A
"Coriolanus" – Ralph Fiennes' modern-day update of one of Shakespeare's lesser known works suffers from a number of issues, and is a failure as a whole, but contains great performances from Fiennes, Gerard Butler, and Vanessa Redgrave, and is easily the most cinematic Shakespeare film I've yet encountered. 
"We Need To Talk About Kevin" – A brilliant look at the dark side of parenthood, with a searing lead performance by Tilda Swinton; it's one of the year's most challenging movies, and though masterful, is not recommended for the feint of heart. Rating: A
"The Artist" – Tied with "Melancholia" for the best film of 2011; it is a silent, black-and-white film, but so much more than an empty throwback.  "The Artist" explores the power of cinema at its purest, and proves that all one needs to make a great film is a good story and lots and lots of heart; dialogue, sound effects, and color are unnecessary. Rating: A+
"Butter" – You won't get to see this one until March of next year, but when it does finally come out, make sure to see it; "Butter" is my favorite comedy of 2011, an endlessly entertaining riff on Midwestern politics fueled by a fantastic ensemble cast. Rating: A–


"A Dangerous Method" – A disappointingly dull end to the festival; David Cronenberg's look at the lives of Sigmund Freud and Carl Jung doesn't play like a film, but rather a long, drawn-out lecture on historical psychology.  Great performances by Viggo Mortensen and Michael Fassbender can't save the film.  Rating: C–
After the jump, links to the other eight films I saw at the festival:
"Like Crazy" – The rare film that takes romance 100 percent seriously; as in real life, it will lift you up and break your heart over and over again; landmark performances by Anton Yelchin and Felicity Jones: Rating: A
"Melancholia" – The best film of 2011; a crushingly dark, viscerally powerful look at depression framed through an elaborate end-of-the-world metaphor; as gorgeous as it is haunting, with a career-redefining turn by Kirstin Dunst: Rating: A+
"Le Havre" – Pure, unfiltered entertainment; Marcel Marx is one of the best characters to hit screens this year, and he's surrounded by a wonderfully rich cast; it's a fun, inspiring romp through a world where good things happen to good people and evil has no place: Rating: A
"Outrage" – A fascinating if mechanical look into the lives of Yakuza gangsters by filmmaker Takeshi Kitano: Rating: B–
"Yukiko" – It's probably a good thing Americans won't have a chance to see this film outside of the festival, because "Yukiko" is almost unbearably dull.  I would complain about the production values if it had any.  Rating: D
"The Descendants" – A very good, just short of great, comedy/drama by "Sideways" director Alexander Payne, featuring what is arguably George Clooney's best performance and augmented by a wonderful supporting cast: Rating: B+
"Wish Me Away" – An amazingly intimate portrait of country singer Chely Wright, you in 2010 became the first country star to come out as gay; candid, thoughtful, and moving, this is a must-see film: Rating: A–
"Tyrannosaur" – The more I think about it, the more I love this film; as writer, Paddy Considine has crafted a dark, challenging, and meaningful story; as director, he gets tremendous, devastating performances from Peter Mullan and Olivia Colman; absolutely excellent: Rating: A–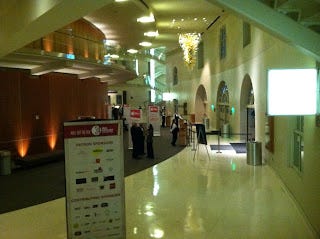 Two generous donors helped fund the Starz Denver Film Festival, but there are still more expenses to recoup: if you enjoyed these reviews over the past two weeks, please continue donating to support efforts like these in the future: