Discover more from The Weekly Stuff Wordcast
Writing about Movie, Games, TV & more!
The Weekly Stuff Podcast #114 - Reviewing Metal Gear Solid V & Super Mario Maker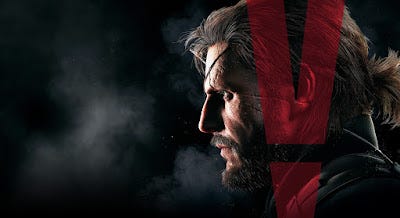 It's time for another episode of The Weekly Stuff Podcast with Jonathan Lack & Sean Chapman, a weekly audio show that explores the worlds of film, television, and video games. You can subscribe for free in iTunes by following this link.

After looking over the history of the Metal Gear Solid franchise on last week's show, we dive in full with the latest installment of the franchise, Metal Gear Solid V: The Phantom Pain. This is one of the most acclaimed games of the year, but is it, well…any good? Sean and I aren't exactly crazy about it, and the many, many, many problems on display with this game make for a lively, heated discussion.
We also offer some initial thoughts on Nintendo's fantastic new Super Mario Maker, and in what might be the start of a new podcast tradition, I wanted to share some of my sample courses here for listeners to play. Course IDs are below, so if you have the game, give them a try, and let me know what you think!
Super Mario Maker Courses:
2-1 Super Remix – BFC3 – 0000 – 001D – A222
Fun in the Sun! – 4E1A – 0000 – 002A – F193
Fun in Hell! – EEC9– 0000 – 0035 –1AD2
Enjoy, and come back next week for the start of Doctor Who Series 9!
Download and Stream 'The Weekly Stuff' Episode #114 as an MP3
Subscribe for free to 'The Weekly Stuff' in iTunes!
Follow 'The Weekly Stuff' RSS Feed Online!
If you have questions, comments, or concerns about The Weekly Stuff, or would like to write in to the podcast to have your questions read on the show, please e-mail dinochow@jonathanlack.com.
The Weekly Stuff with Jonathan Lack & Sean Chapman is a weekly audio podcast, and if you subscribe in iTunes, episodes will be delivered automatically and for free as soon as they are released. If you visit www.jonathanlack.com, we also have streaming and downloadable versions of new and archival episodes for your listening pleasure.