Discover more from The Weekly Stuff Wordcast
Writing about Movie, Games, TV & more!
The Weekly Stuff Podcast #194 – Wonder Woman, Doctor Who S10E10, Twin Peaks Part 7, and more!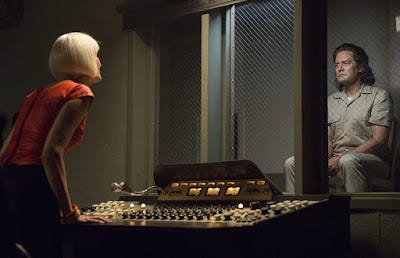 It's time for another episode of The Weekly Stuff Podcast with Jonathan Lack & Sean Chapman, a weekly audio show that explores the worlds of film, television, and video games. You can subscribe for free in iTunes by following this link.
It's a week jam-packed with spoiler discussions, as we get to talk about another great episode of Doctor Who – "The Eaters of Light," easily one of the season's best installments – and another wonderful chapter in the return of Twin Peaks – the unusually plot-heavy "Part 7" – alongside our belated discussion of Wonder Woman, which everyone on earth has probably seen at least once by now. It's a movie worth diving into and exploring, and what was intended to be a quick chat turned into a long central topic. Jonathan also talks about his continued adventures exploring the past of The Legend of Zelda series, and we cover some recent news and developments, including the shocking firing of Chris Lord and Phil Miller from the Han Solo Star Wars movie.
Enjoy!
Time Chart:
Intro: 0:00:00 – 0:05:52
Jonathan's Legend of Zelda Adventures: 0:05:52 – 0:27:30
News: 0:27:30 – 0:56:31
Wonder Woman: 0:56:31 – 1:43:07
Doctor Who S10E10: 1:43:07 – 2:15:31
Twin Peaks Part 7: 2:15:31 – 3:02:45
Stream The Weekly Stuff Podcast Episode #194


Download 'The Weekly Stuff' Episode #194 as an MP3
Subscribe for free to 'The Weekly Stuff' in iTunes!
Follow 'The Weekly Stuff' on Tumblr!
Follow Jonathan Lack on Twitter!
Follow Sean Chapman on Twitter!
The Weekly Stuff with Jonathan Lack & Sean Chapman is a weekly audio podcast, and if you subscribe in iTunes, episodes will be delivered automatically and for free as soon as they are released. If you visit www.jonathanlack.com, we also have streaming and downloadable versions of new and archival episodes for your listening pleasure.